Australia's Speaker Peter Slipper (and ordained priest) hit by sexual harassment claims
Roger Maynard
Monday 23 April 2012 15:40 Comments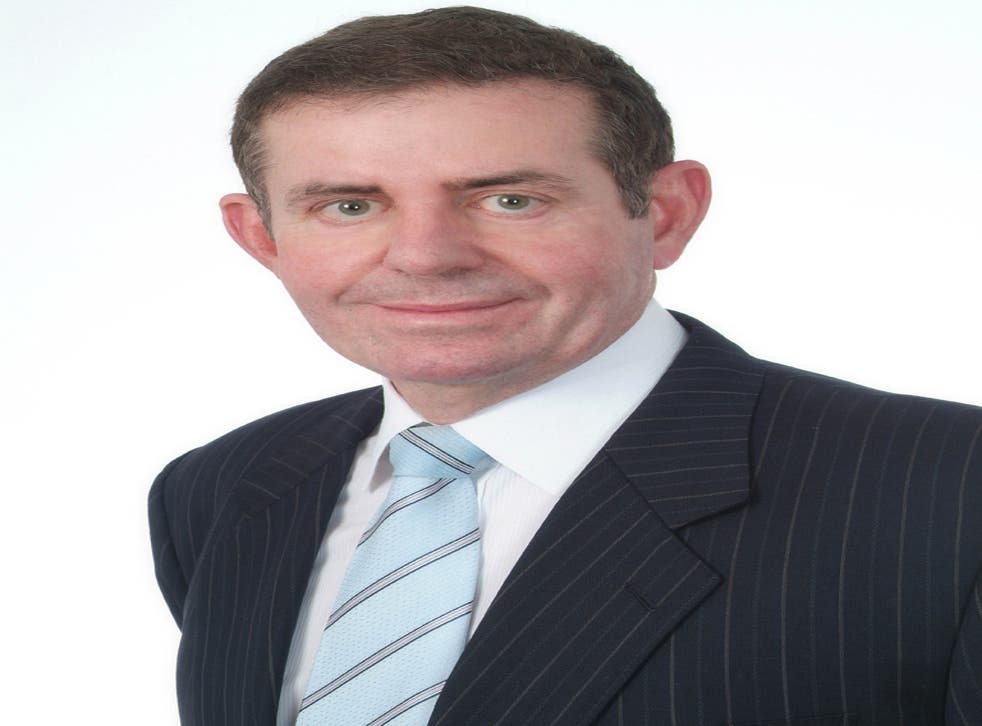 Australia's minority Labour government was embroiled in a crisis last night after the Speaker of the Federal Parliament agreed to step aside, pending an investigation into allegations he sexually harassed a male member of his staff and misused travel entitlements.
Peter Slipper, who resigned from the Liberal coalition last November after accepting Labour's invitation to become Speaker in the House of Representatives, was accused of making "unwelcome advances"to his media adviser and abusing his taxi vouchers.
A father-of-three and ordained priest in the Traditional Anglican Communion Church, Mr Slipper "emphatically"denied the allegations but said it was appropriate to stand aside until the criminal investigation was resolved. "Once it is clear they are untrue, I shall return to the Speakership," he said.
The allegations were published by the Sydney Daily Telegraph. It revealed that his media adviser, James Ashby, who is openly homosexual, was seeking a court order for compensation after Mr Slipper made "unwelcome suggestions of a sexual nature".
Court documents alleged the Speaker would send "bizarre" kisses to him by ending text messages with an X. It was further alleged that Mr Ashby, who stayed at Mr Slipper's Canberra home, was asked to shower with the bathroom door open and to massage his boss's neck. Mr Slipper made moaning noises indicating "intense sexual pleasure", according to the documents.
When Mr Slipper accepted the Speakership last year, he provided the government with a useful buffer. The former speaker, a Labour MP, returned to the back benches, effectively increasing the Government's parliamentary majority to two. Standing aside, Mr Slipper will cause Labour's numbers to fall from 75 to 74 votes, with the Government having to appoint one of its own MPs to the role of Speaker. The Liberal-National Coalition has 73 seats.
But with doubts over the future of another Labour MP who faces allegations over the misuse of union funds, the Government's grip on power is on a knife-edge. The Speaker scandal is the latest in a number of own-goals to hit the government, whose standing in the opinion polls is at a record low. Apart from former Union official Craig Thomson, who is facing a police probe over the alleged use of union money to pay for prostitutes, Labour is still smarting from its decision to oust Kevin Rudd as Prime Minister.
His successor, Julia Gillard, has failed to win the electoral support her party had expected, and her decision to introduce a carbon tax has further weakened her standing. Last night, Welsh-born Ms Gillard said that it was "appropriate that Mr Slipper has stood aside as Speaker whilst alleged criminal conduct is investigated".
Opposition leader Tony Abbott described the weekend developments as all too predictable. "There were fears last year that this would end in tears and yet again the Prime Minister's judgment is fatally flawed," he said.
Register for free to continue reading
Registration is a free and easy way to support our truly independent journalism
By registering, you will also enjoy limited access to Premium articles, exclusive newsletters, commenting, and virtual events with our leading journalists
Already have an account? sign in
Join our new commenting forum
Join thought-provoking conversations, follow other Independent readers and see their replies