Australia's war on cats: Government plans to cull 2 million by 2020
Australia's feral cats are reportedly responsible for dwindling numbers among some endangered species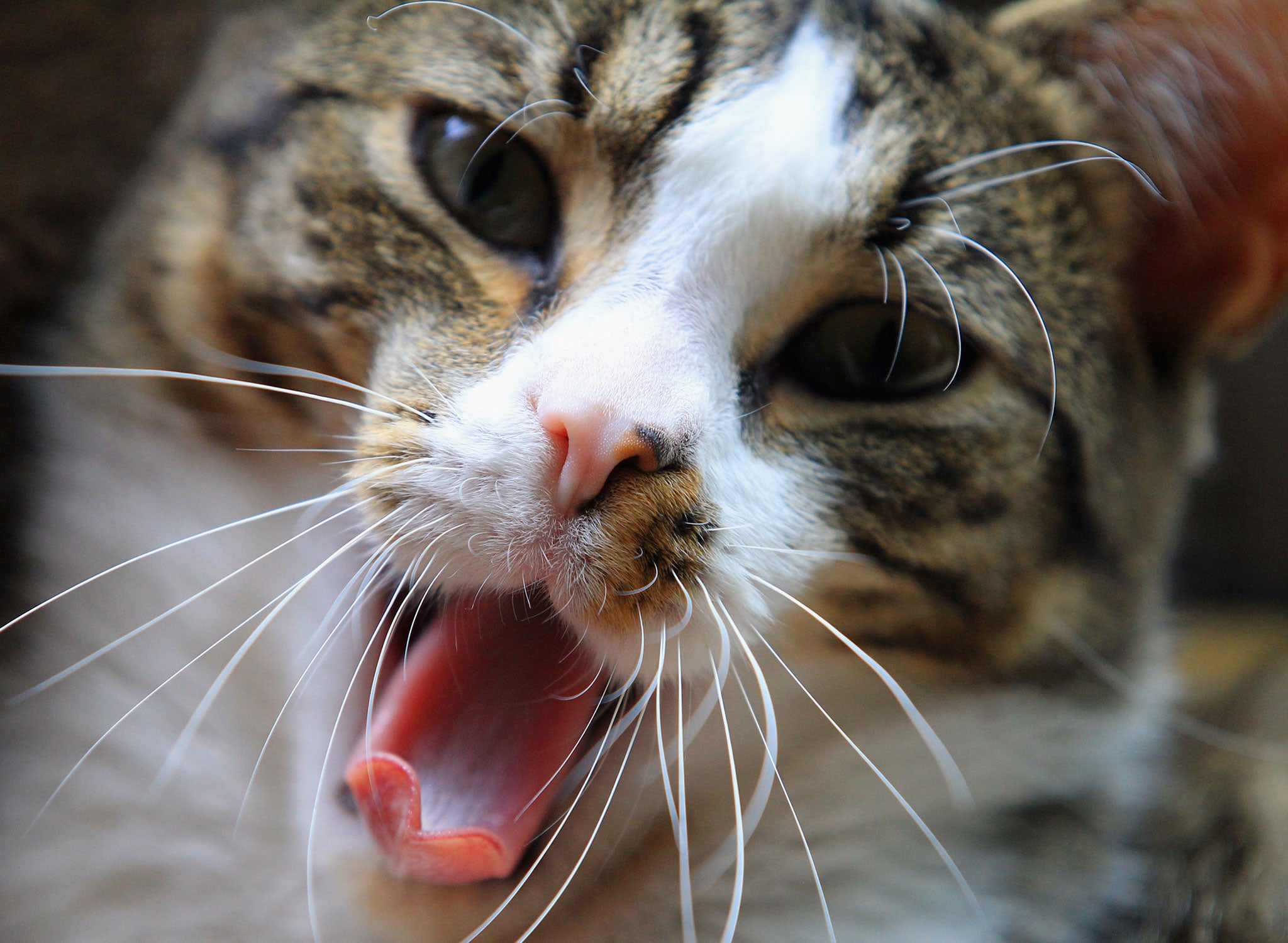 The Australian government has announced plans to cull up to 2 million feral cats by 2020 in a bid to preserve dozens of native species that authorities claim face extinction because of the cats' predatory behavior.
Speaking to a national radio station, Gregory Andrews, the country's first threatened-species Commissioner, said Australian Environment Minister Greg Hunt "is declaring war on feral cats, and he's asked me to take charge of that programme."
Hunt unveiled the five-year plan at a Melbourne zoo on Thursday, vowing to protect Australia's native mammal and bird populations.
"We are drawing a line in the sand today which says, 'On our watch, in our time, no more species extinction,'" Hunt said.


All of Australia's states and territories have agreed to list feral cats as "pests." The bulk of the government funding for the plan will go to administering the culls, which will involve baiting, shooting or poisoning feral cats. The government is taking many steps to prove that these actions will be carried out in as "humane and effective" a manner as possible.
"By 2020, I want to see 2 million feral cats culled, five new islands and 10 new mainland 'safe havens' free of feral cats, and control measures applied across 10 million hectares," Hunt said.
So what's so wrong about the cats?
The animals were introduced to the Antipodes about 200 years ago by European settlers and bred and spread rapidly across the Australian continent and New Zealand. According to one estimate, the roughly 20 million cats in Australia kill roughly 75 million native animals a day.
According to Britain's Guardian newspaper, Australia has one of the worst extinction records in the world, losing about 29 native mammal species since the European arrival. It now lists some 1,800 species as under threat.
Some of the most endangered animals include the greater bilby...
...the eastern bettong...
...the western quoll...
...and the numba
This is hardly the first time the scourge of feral cats has made national headlines in this part of the world. In 2013, a prominent economist turned environmental activist in New Zealand called for the wholesale eradication of the country's cats, deeming them "natural born killers."
Gareth Morgan's Web site contains this appeal to save New Zealand's native fauna, which developed as species for centuries in isolation:
New Zealand is the last refuge of a huge range of bird species, we're famous for our claim to be clean and green, and some of us have recognised the huge economic benefit, let alone the ecological dividend, from achieving a Predator Free New Zealand.
But the vision is flawed. Almost half of Kiwi households have a cat (or two) making New Zealanders the world's biggest cat owners 1. Cats are incredibly effective hunters and are wiping out our native birds.
The rest of the site is a jarring read, replete with cartoon drawings vilifying cats and explanatory text with headings such as "Your cat is not innocent."
Australian officials took a different line.
"It's very important to emphasize, too, that we don't hate cats," cautioned Andrews, the threatened-species commissioner. "We just can't tolerate the damage that they're doing anymore to our wildlife."
Copyright: The Washington Post
Join our commenting forum
Join thought-provoking conversations, follow other Independent readers and see their replies