Australian senator Pauline Hanson wins backing for clearer halal labelling on food
Pauline Hanson's One Nation party believes that 'by buying halal certified products, people are financially supporting the Islamisation of Australia'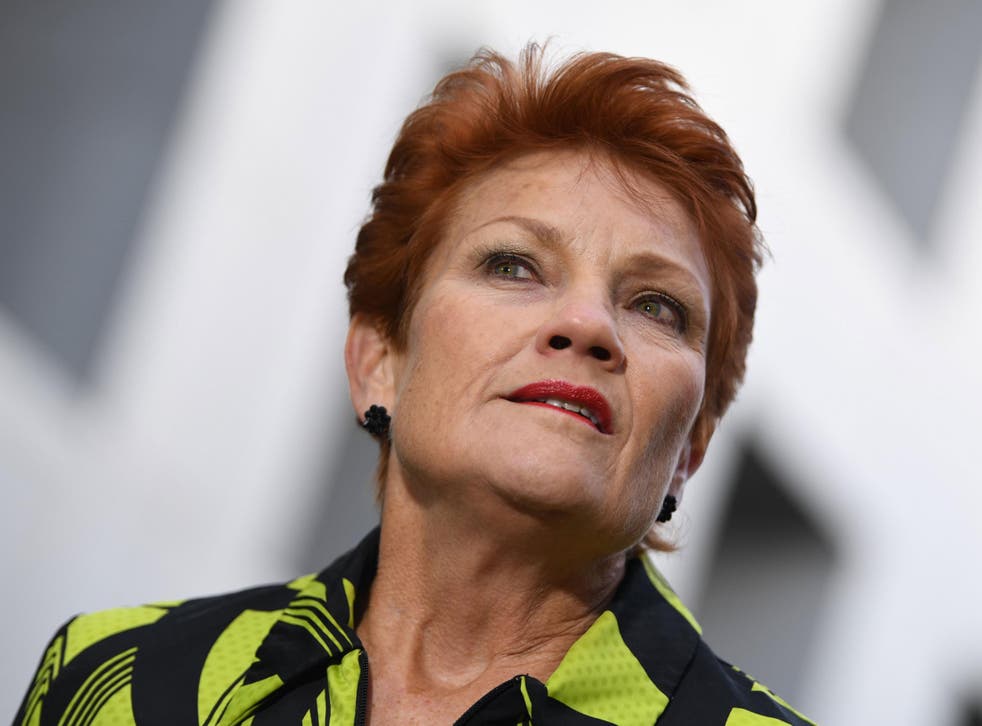 Pauline Hanson, the Australian senator who last year told immigrants to "go back to where you came from," has been backed in her bid to have Halal-friendly foods more clearly labelled.
Ms Hanson, the leader and co-founder of Australia's anti-immigration One Nation party, won the backing of her colleagues this week in her fight over halal-food certification, according to the Mail Online.
The senator's call for clearer labelling comes 18 months after an inquiry into third party labels on foods, which called for these to be more clearly marked.
"Australians are waiting for this to be implemented," Ms Hanson told the parliament, the newspaper reported. Her motion was reportedly passed and the Australian cabinet will now look into the issue of regulation around halal certification.
Halal certifications can be found on a range of food products in Australia, from meat to cookies, Cadbury's chocolate and vegemite. Money from the certification goes towards funding mosques in Australia.
The One Nation party claims within its policy on halal certification that "by buying halal certified products, it means that you are financially supporting the Islamisation of Australia," alleging that the money is also believed to "fund terrorism".
Ms Hanson, who has previously claimed that Australia is "swamped with Muslims", called for a boycott of Cadbury's chocolate this Easter, as part of a campaign urging people not to buy halal-friendly chocolate.
She released a video calling for people to buy chocolate from companies that are not halal-certified, such as Lindt and Darrell Lea, and told followers to "go and buy some non-halal Easter eggs and chocolate and have a very happy Easter everyone".
Join our new commenting forum
Join thought-provoking conversations, follow other Independent readers and see their replies