Malcolm Turnbull's government fails to win any Super Sunday by-elections
Experts say results don't bode well for Liberal party's chances in general election, which is due by May 2019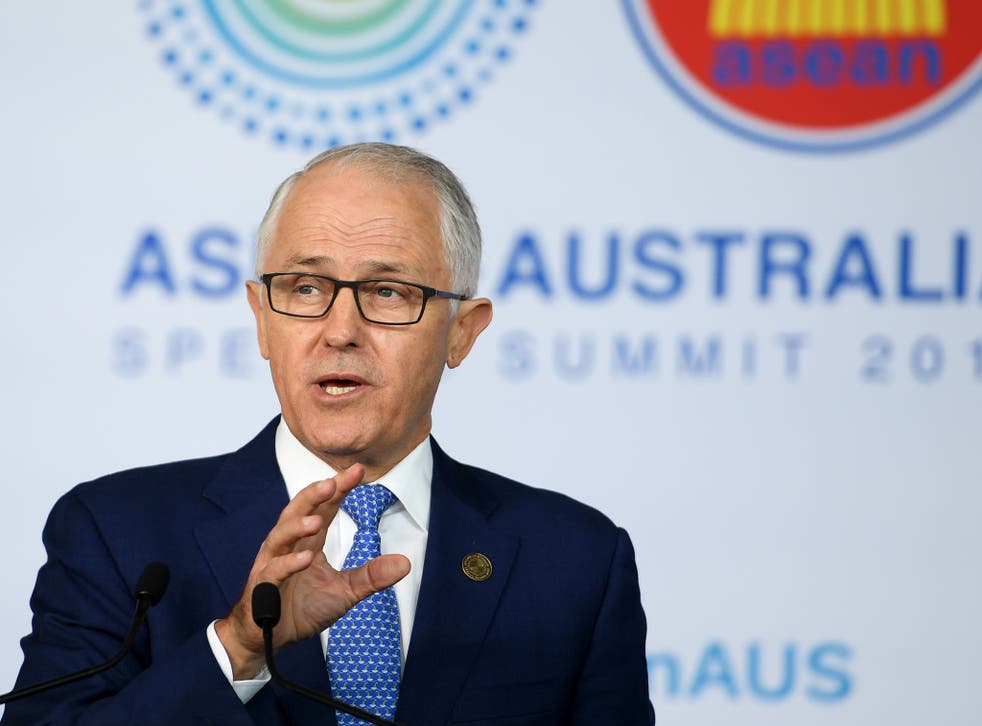 The failure of Australia's conservative government to win any of five by-elections held over the weekend is the latest indicator PM Malcolm Turnbull will struggle to win a general election, experts have said.
"We will look very seriously and thoughtfully and humbly at the way in which the voters have responded," Turnbull told reporters in Sydney on Sunday.
In what was coined "Super Saturday", voters in five seats went to the polls after a handful of mainly Labor opposition lawmakers were forced from office after falling foul of the country's constitution that bans politicians from elected office if they are dual citizens.
The Australian Electoral Commission (AEC) on Sunday said four seats were retained by Labor and a fifth by the small Centre Alliance party
These results will come as a blow to Mr Turnbull, who is under pressure to demonstrate a viable pathway for re-election with his coalition badly trailing Labor in opinion polls.
Australian MP Bob Katter's bizarre response to gay marriage question
Political analysts say Mr Turnbull must win marginal seats in the state of Queensland - traditionally a conservative heartland - if he is to be re-elected.
But his government failed to win a key by-election seat in Queensland, despite support from the right-wing One Nation party.
Labor retained the Queensland seat of Longman with a bigger majority than it had secured in 2016.
Australia 'faces rebuilding of postwar proportions'

Show all 11
Failure to win at least one seat at the by-elections also means Mr Turnbull will continue to struggle to pass legislation with only a one-seat majority.
Opposition Leader Bill Shorten, who was targeted by the government over his poor personal approval ratings, said the results reflected Labor's focus on core issues such as health and education.
"It renews my conviction to double down in fighting for fairness and challenging growing inequality," Mr Shorten told reporters.
Reuters
Register for free to continue reading
Registration is a free and easy way to support our truly independent journalism
By registering, you will also enjoy limited access to Premium articles, exclusive newsletters, commenting, and virtual events with our leading journalists
Already have an account? sign in
Register for free to continue reading
Registration is a free and easy way to support our truly independent journalism
By registering, you will also enjoy limited access to Premium articles, exclusive newsletters, commenting, and virtual events with our leading journalists
Already have an account? sign in
Join our new commenting forum
Join thought-provoking conversations, follow other Independent readers and see their replies