Australia threatens to deport asylum seekers who spit, swear or spread rumours
A leaked document appears to show a draft draw up by the Immigration Minister Scott Morrison
Kashmira Gander
Thursday 30 January 2014 18:13 Comments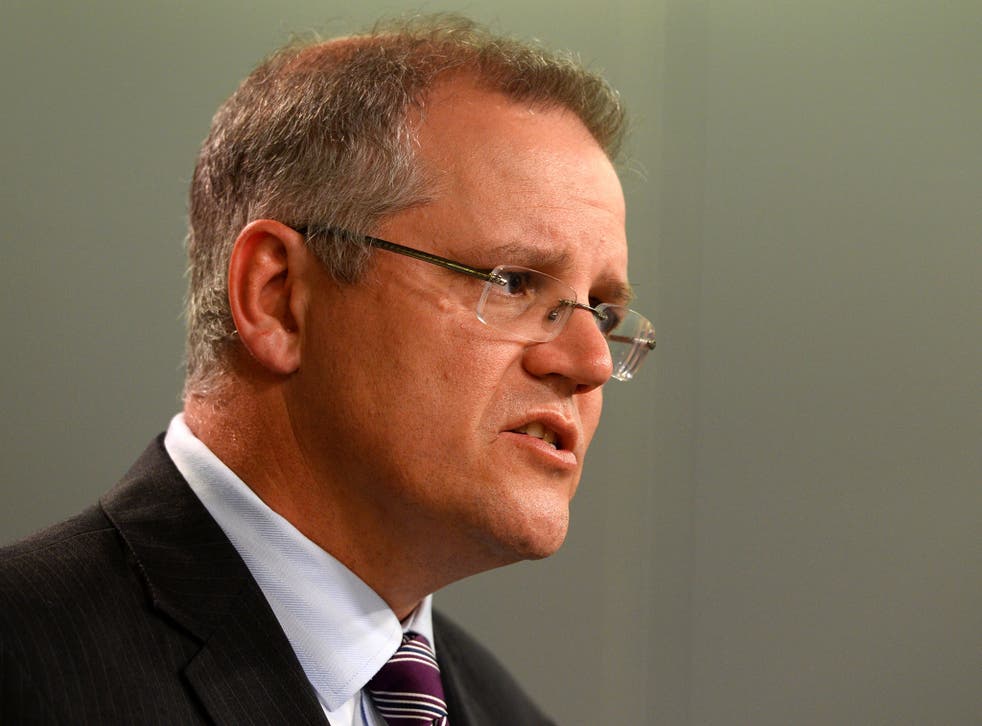 The Australian Government has been accused of "criminalising everyday behaviour" after a draft code of conduct for asylum seekers was leaked, which reportedly proposed that those who spread rumours or swear in public could be deported.
The Government revealed the rule in December that requires asylum seekers who arrive by boat and are in Australia on temporary visas to sign a code of conduct.
A leaked draft of the set of rules allegedly drawn up by Immigration Minister Scott Morrison reveals that asylum seekers could potentially be deported if they: "irritate" people, "disturb someone", spit or swear in public, "spread rumours" or "exclude someone from a group or place on purpose".
The document describes "Antisocial" behaviour as "an action that is against the order of society".
The draft reads that it is intended to set out "how people are expected to behave while they are living in the Australian community on a bridging visa".
It explains: "This may include damaging property, spitting or swearing in public or other actions that other people might find offensive. Disruptive means to cause disorder or to disturb someone or something."
Australian Prime Minister Tony Abbott has taken a hard-line approach to refugee policy in Australia since he was elected in the autumn of 2013, in an attempt to slow the number of people who travel to Australia from transit camps in Indonesia.
His actions include using the Australian navy to tow boats back to Indonesian waters, and deporting all refugees who arrive to detention centres to remote Pacific islands.
The document was released by the independent Asylum Seeker Resource Centre onto its Facebook page.
A spokesman from the Centre, Kon Karapanagiotidis, told The Telegraph: "No other industrialised nation criminalises everyday behaviour."
He added: "The idea that spitting in public or getting a parking fine is enough to get you sent to an off shore detention centre is extraordinary. It is an abuse of power and creates a climate of terror for asylum seekers."
The office of the immigration minister, Scott Morrison, told The Australian newspaper in December that 35 asylum seekers had been charged with criminal offences since the September election, and the group needed to be made aware of community expectiations.
"In serious cases those who breach the code could be liable not just to be taken back into detention but transferred to offshore processing centres at Nauru and Manus Island, regardless of when they first arrived," he said.
Register for free to continue reading
Registration is a free and easy way to support our truly independent journalism
By registering, you will also enjoy limited access to Premium articles, exclusive newsletters, commenting, and virtual events with our leading journalists
Already have an account? sign in
Join our new commenting forum
Join thought-provoking conversations, follow other Independent readers and see their replies