Australia must urgently cut emissions after wildfire catastrophe, scientists say
Scott Morrison's government urged to acknowledge link between bushfire crisis and climate emergency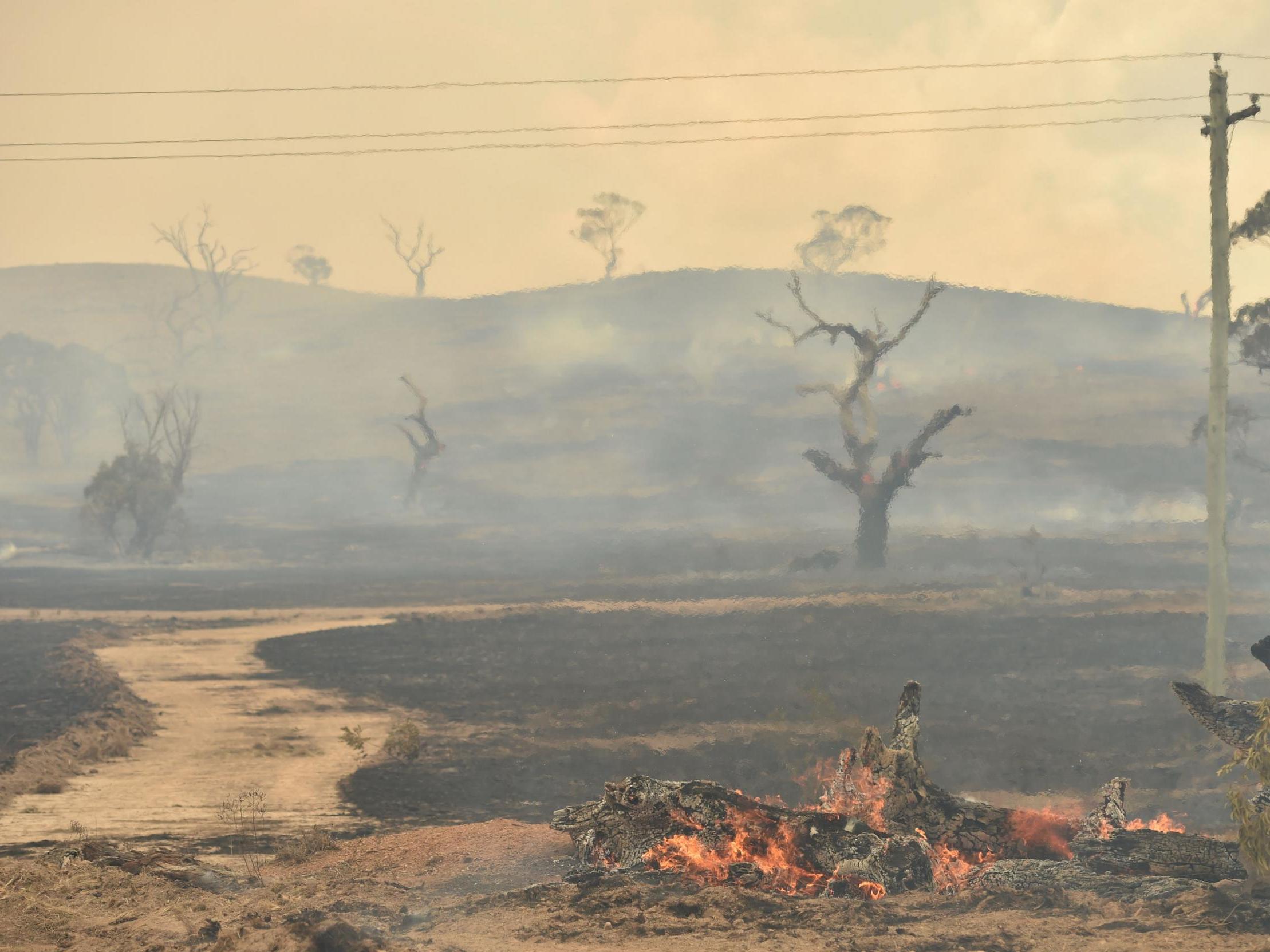 More than 270 Australian scientists have signed an open letter demanding their government take urgent action to reduce greenhouse gas emissions after a summer of devastating bushfires.
The researchers, among them experts in climate change and meteorology, urged politicians to abandon partisan point-scoring and work together to respond to the climate emergency.
Australia's parliament returns following a three-month summer recess on Monday, with embattled prime minister Scott Morrison seeking to rebuild his standing after widespread criticism.
"We need a clear, non-partisan path to reduce Australia's total greenhouse gas emissions in line with what the scientific evidence demands, and the commitment from our leaders to push for meaningful global action to combat climate change," the open letter states.
The scientific consensus is that Australia will experience wildfires and other environmental catastrophes more frequently as the climate heats up, the researchers write.
Australia fires: What's next for towns devastated by wildfires?
Show all 21
"These extreme events will only grow worse in the future without genuine concerted action to reduce global emissions of greenhouse gases."
One of those who added their name to the letter, Australian National University climate scientist Nerilie Abram, said it was the "product of despair as scientists witnessed the deadly fire season unfold".
"Scientists have been warning policymakers for decades that climate change would worsen Australia's fire risk, and yet those warnings have been ignored."
Mr Morrison's government has resisted suggestions the wildfires have been exacerbated by the climate crisis but polls suggest voters have blamed the administration regardless, with the prime minister's approval rating now at its lowest point since he assumed office in 2018.
The prolonged season of bushfires has claimed the lives of 33 people, destroyed 2,500 homes, razed 11.7m hectares of land, and killed approximately a billion native animals in Australia.
The scientists' call was echoed by Oxfam Australia, whose chief executive Lyn Morgain, said the government had to take tougher action on climate change.
"In spite of the scientific evidence and the extreme weather we're living through – bushfires, hailstorms and drought – the government still hasn't joined the dots and taken action to tackle the root causes of the crisis," she said in a statement.
Rescuers use cherry picker to reach koala in tree in fire-ravaged area in Australia
"The Government's narrow-minded focus on adaptation and resilience simply does not go far enough," she said.
Mr Morrison partly rose to power in his party by opposing his then leader and prime minister Malcolm Turnbull's attempts to curb greenhouse gas emissions.
International studies have since ranked Australia as among the least active among G20 nations in tackling the climate emergency.
Despite growing pressure to accept the role climate change has played in fanning the flames of the most recent round of wildfires, Mr Morrison has pushed back. "They are natural disasters," he told reporters last month. "They wreak this sort of havoc when they affect our country, and they have for a very long time."
Join our commenting forum
Join thought-provoking conversations, follow other Independent readers and see their replies