'It's going to kill me': Woman attacked and followed by kangaroo
Animal reportedly waited for over 20 minutes in driveway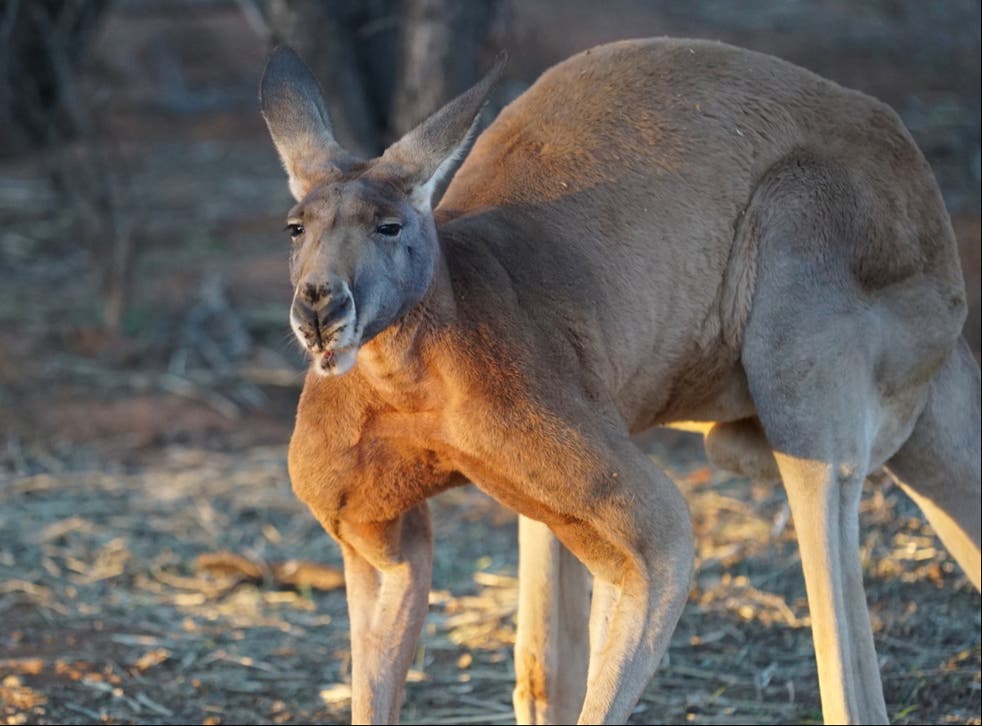 An Australian woman said she thought she was going to be killed when a kangaroo attacked her during a morning run. 
Tracy Noonan noticed a kangaroo getting closer to her during her morning run, in the Beaconsfield area of Melbourne's outskirts. 
"As I was running along the road I saw the kangaroo out of the corner of my eye and I didn't think much of it," she told 7NEWS.
"It had to jump a couple of fences to actually get to me and by the last fence, I thought, 'Oh my God, this kangaroo is not going to stop," said Ms Noonan.
Ms Noonan recalled throwing rocks in attempts of scaring the kangaroo away, but said it only intensified its pursuits.
Ms Noonan said as she turned, she felt a "massive thump" on her back and she fell to the ground. When she turned around she saw the kangaroo standing over her.
"I put my head back down because I thought 'Oh my goodness, this is now going to claw me to death'.
"It all sort of happened so fast," she said.
The kangaroo, she said, then followed her to her driveway as she returned home, where it waited for 20 minutes until neighbours helped her to scare it away.
"I thought, 'Oh my goodness, this kangaroo is going to kill me," as she described the incident as something "out of a horror movie".
Having spoken to a local ranger about the incident, she said: "He seems to think that it could possibly be my perfume."
"It was Sarah Jessica Parker perfume [Stash]," she said.
"I left early in the morning and I was fumbling around for deodorant and that's all I could find.
"I was not trying to attract any kangaroos, I can assure you that," she joked.
Kangaroo attacks in Australia are not very common. The animal is considered docile and usually doesn't attack unprovoked.
Register for free to continue reading
Registration is a free and easy way to support our truly independent journalism
By registering, you will also enjoy limited access to Premium articles, exclusive newsletters, commenting, and virtual events with our leading journalists
Already have an account? sign in
Register for free to continue reading
Registration is a free and easy way to support our truly independent journalism
By registering, you will also enjoy limited access to Premium articles, exclusive newsletters, commenting, and virtual events with our leading journalists
Already have an account? sign in
Join our new commenting forum
Join thought-provoking conversations, follow other Independent readers and see their replies