Australian Broadcasting Corporation admits to 'an error in judgement' after terror suspect is allowed to ask question during TV debate
Zaky Mallah quizzed a junior minister about government plans to strip terrorism suspects with dual nationality of their citizenship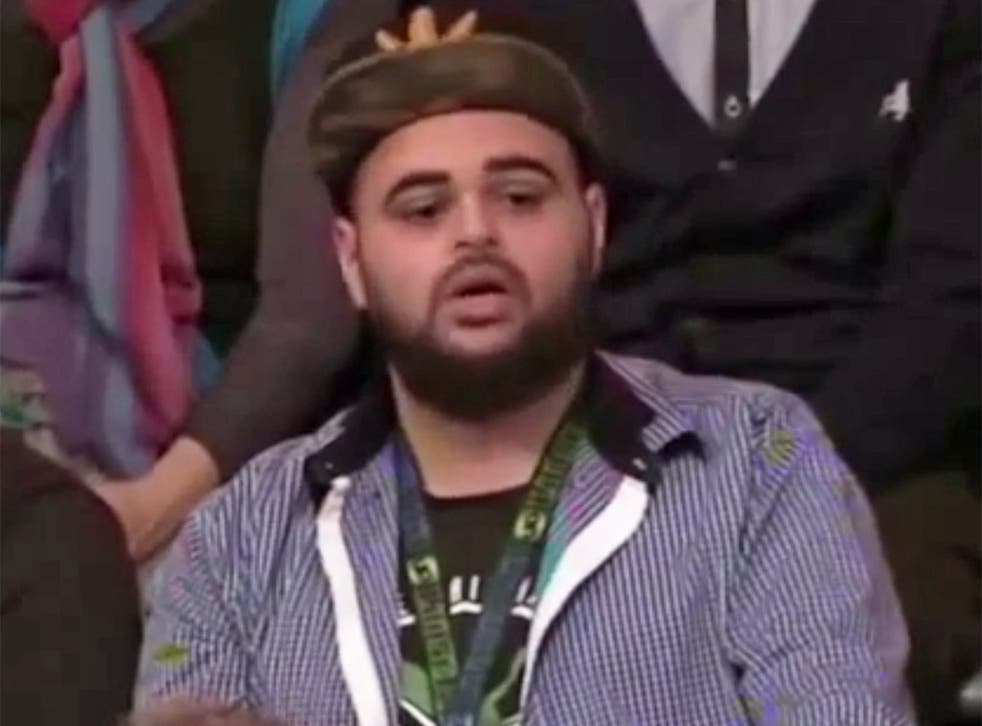 Australia's version of Question Time was in its final minutes when the camera moved to Zaky Mallah, a young man in the audience.
What followed was grist to the mill of those who believe the Australian Broadcasting Corporation (ABC) is a hotbed of pinkos, and prompted the Prime Minister Tony Abbott to demand of the national broadcaster: "Whose side are you on?"
Mr Mallah's question to the Q&A panel was about Mr Abbott's plans to strip terrorism suspects with dual nationality of their Australian citizenship.
The new laws are aimed primarily at preventing Australians who travel to the Middle East to fight with Isis from returning home.
Yet Mr Mallah was no ordinary member of the public. As Q&A producers knew, the 30-year-old spent two years in prison for threatening to kill security and foreign affairs officials. A jury acquitted him of two terrorism charges relating to alleged threats to mount a suicide attack on government offices in Sydney.
Steve Ciobo, a junior minister in Mr Abbott's conservative government, was incensed. "I'm happy to look you straight in the eye and say that I'd be pleased to be part of the government that would say that you were out of the country," he told Mr Mallah.
Mr Mallah hit back at Mr Ciobo, calling his comments "rubbish". He added that many Australian Muslims would feel "justified... to leave and go to Syria and join Isil [Isis] because of ministers like him".
Amid the furore, Mr Abbott branded Q&A – a favourite target of Australian conservatives – a "lefty lynch mob". In a statement, the ABC acknowledged "an error in judgement in allowing Zaky Mallah to join the audience and ask a question" – but vowed that Q&A would "continue to raise issues that are provocative and controversial".
Mr Mallah claimed that he had been trying to make the point that young Muslims felt "vilified" and that "the harder the Abbott government pushes its counter-terrorism agenda, the more radicalised some young people feel".
Register for free to continue reading
Registration is a free and easy way to support our truly independent journalism
By registering, you will also enjoy limited access to Premium articles, exclusive newsletters, commenting, and virtual events with our leading journalists
Already have an account? sign in
Register for free to continue reading
Registration is a free and easy way to support our truly independent journalism
By registering, you will also enjoy limited access to Premium articles, exclusive newsletters, commenting, and virtual events with our leading journalists
Already have an account? sign in
Join our new commenting forum
Join thought-provoking conversations, follow other Independent readers and see their replies