Australians hand over 51,000 firearms in illegal weapons amnesty
Haul represents a fifth of all unlicensed guns at large in country, says PM Malcolm Turnbull
Friday 06 October 2017 10:47 Comments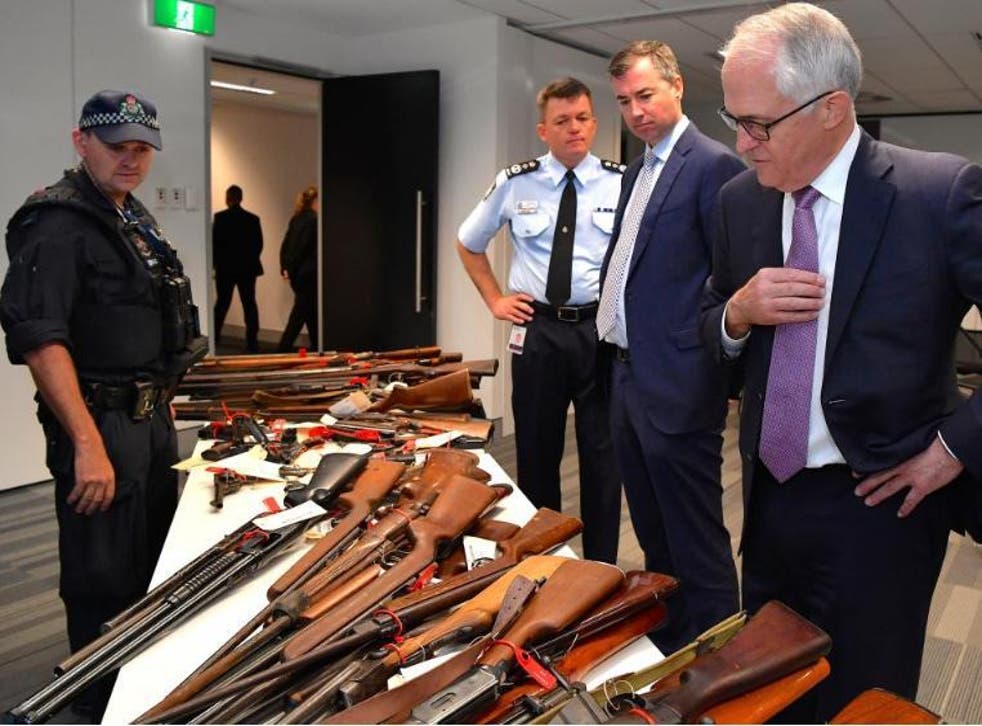 Australian Prime Minister Malcolm Turnbull said about 51,000 illegal firearms, a fifth of all illegal guns in the country, were surrendered in a three-month amnesty ending on Friday.
Turnbull said Australia's tough gun ownership laws, which ban all semi-automatic rifles and semi-automatic shotguns, severely limit the chances of a Las Vegas-style mass shooting.
"The killer there (in Las Vegas) had a collection of semi-automatic weapons that a person in his position would simply not be able to acquire in Australia," Turnbull told reporters in Sydney.
American Stephen Paddock, 64, was armed with multiple assault rifles and opened fired on an outdoor country music festival in Las Vegas from a high-rise hotel window on Sunday, killing 58 people before shooting himself in the deadliest mass shooting in modern US history.
The shooting has focused attention on gun ownership rules in the United States.
Australia's tough gun ownership laws were introduced after the massacre of 35 people by a lone gunman at the former prison colony of Port Arthur in the island state of Tasmania in 1996.
The country has had no mass shootings since.
Las Vegas shooting – in pictures

Show all 15
The three-month amnesty was the first in 20 years in Australia and the weapons collected will be destroyed.
Among them were 19th century guns, a homemade machine gun, a rocket launcher and a pistol small enough to fit in the palm of a hand, according to a government statement.
Reuters
Register for free to continue reading
Registration is a free and easy way to support our truly independent journalism
By registering, you will also enjoy limited access to Premium articles, exclusive newsletters, commenting, and virtual events with our leading journalists
Already have an account? sign in
Join our new commenting forum
Join thought-provoking conversations, follow other Independent readers and see their replies