Australian PM Tony Abbott criticised for one-woman Cabinet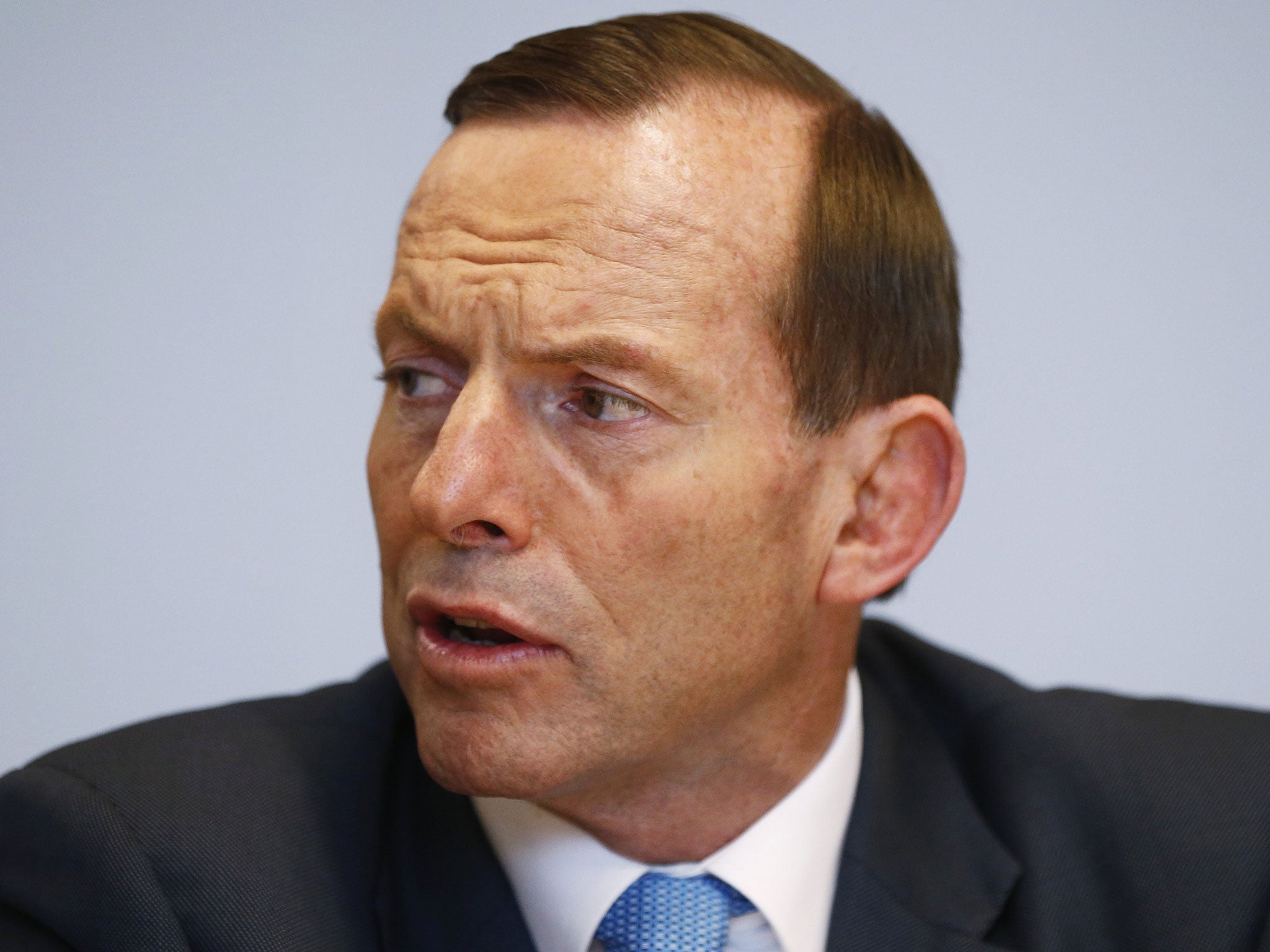 If Julia Gillard paved the way for future female leaders in Australia, there is no sign of that legacy in new Prime Minister Tony Abbott's Cabinet, which contains just one woman: Julie Bishop, the Foreign Minister-elect.
The nation's first female prime minister was elected in 2010 – and knifed by her own party three months ago. Now there are more women in Hamid Karzai's Cabinet in Afghanistan than in Mr Abbott's, according to the acting opposition leader, Chris Bowen, who said the country had taken a step backwards.
Announcing his ministerial line-up in Canberra on Monday, Mr Abbott said he was "obviously disappointed there aren't more women in Cabinet". But there were "some very good and talented women" in his Liberal-National Coalition, he said, "so I think you can expect to see, as time goes by, more women" in government.
Two other women were destined for the Cabinet, which is expected to be sworn in on Tuesday. But Sophie Mirabella, who was the Industry spokeswoman in opposition, is still fighting for her seat, 10 days after the election.
Meanwhile, Bronwyn Bishop, a veteran frontbencher, has been persuaded by Mr Abbott to become the parliamentary Speaker. There are five women in the outer ministry.
Mr Bowen – who was Treasurer in Kevin Rudd's short-lived Labor government – said it was a "sad indictment" that the new Prime Minister could find only one female MP "meritorious enough to serve in his Cabinet".
Even Liberal politicians, both serving and former, expressed consternation. Senator Sue Boyce, who will retire next year, said: "I think it's shocking, and embarrassing… not just nationally, but… embarrassing internationally."
When Mr Abbott's mentor, John Howard, was elected in 1996, a record number of conservative women entered politics. Yet he only appointed two to the Cabinet. Mr Abbott halved that.
Join our commenting forum
Join thought-provoking conversations, follow other Independent readers and see their replies