Australian Prime Minister Malcolm Turnbull says 'weakness in European security' to blame for Brussels attacks
Australia's threat level is to remain unchanged at 'probable'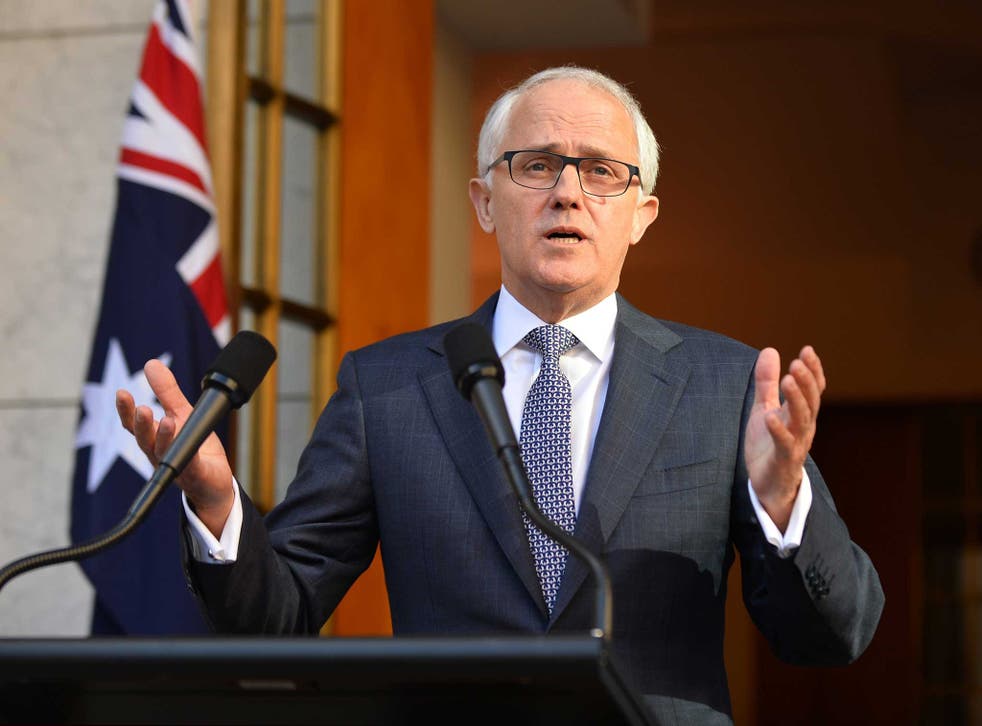 Malcolm Turnbull has blamed the "weakness in European security" for the Brussels terror attacks.
At least 31 people died and more than 200 were injured following two explosions at Brussels Airport and one at Maalbeek Metro station.
Terror group Isis claimed responsibility for the attacks and on Wednesday morning, Belgian police were searching for one of the suspects named as Najim Laachraoui.
Following the attacks, the Australian Prime Minister sought to reassure people in Australia that the country had much tighter security than Europe but he admitted he could not guarantee there would not be a domestic terrorist attack.
The country's threat level is to remain unchanged at 'probable'.
Speaking in Sydney about border arrangements in Europe, he told ABC television: "There's been a real breakdown in intelligence. If you can't control your borders, you don't know who's coming or going. Regrettably they allowed things to slip and that weakness in European security is not unrelated to the problems they've been having in recent times."
"Europe has for all intents and purposes no internal borders, so people can travel within Europe as they wish, and their external borders have been very porous."
"So Europe has a security challenge or a security problem that is different to Australia. We're assisted by our geography, of course, but we also have very strong border protection that our government has maintained."
Video shows immediate aftermath inside Brussels airport terminal
However, Bill Shorten, leader of the Australian Labor Party said criticising Belgium's security and "telling the Belgians what they did wrong within 24 hours" of the attacks was "premature".
ABC.net.au reported that Mr Shorten said: "For me, today, is about recognising that people have lost their lives – innocent people have lost their lives. No doubt the hard questions will be asked in coming days."
Brussels attacks: tributes are paid to the victims

Show all 27
Security has been tightened around airports across Europe and Asia in the wake of the attacks.
In Belgium, Brussels Airport is to remain closed on Thursday.
Additional reporting by Reuters
Register for free to continue reading
Registration is a free and easy way to support our truly independent journalism
By registering, you will also enjoy limited access to Premium articles, exclusive newsletters, commenting, and virtual events with our leading journalists
Already have an account? sign in
Register for free to continue reading
Registration is a free and easy way to support our truly independent journalism
By registering, you will also enjoy limited access to Premium articles, exclusive newsletters, commenting, and virtual events with our leading journalists
Already have an account? sign in
Join our new commenting forum
Join thought-provoking conversations, follow other Independent readers and see their replies