Australian sheep farmer faces complaint from PETA that he 'swore at his animals'
None of the sheep actually told me they were offended, says Ken Turner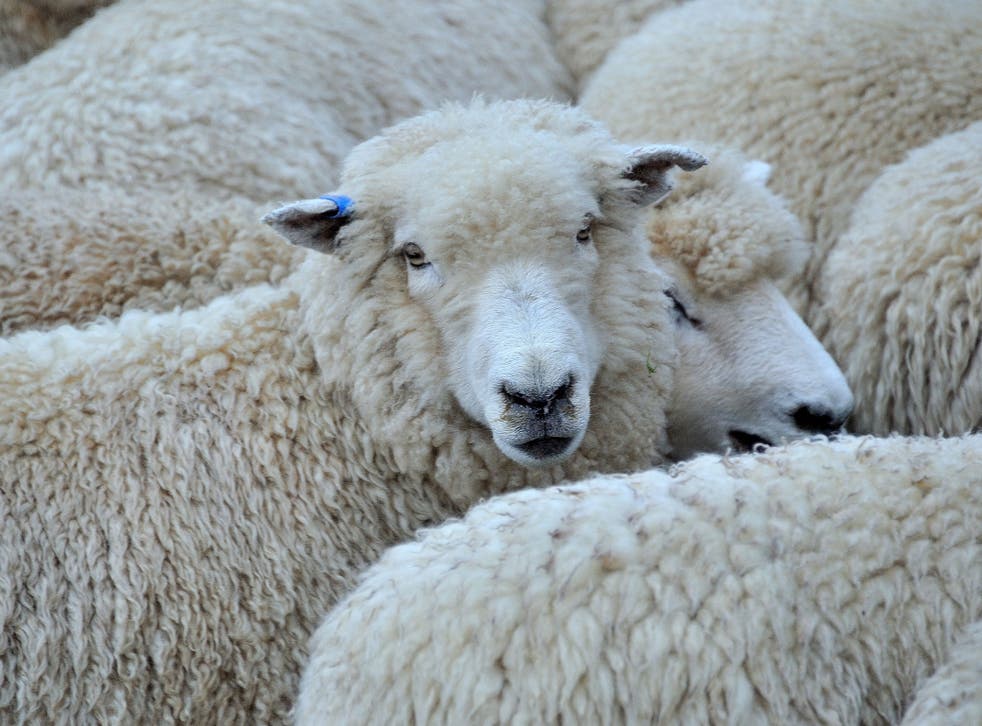 A farmer in the Australian outback has landed himself in a bit of a pickle - for allegedly swearing at his sheep.
Ken Turner, from New South Wales, has reportedly been offending his flock with rude words and the RSPCA paid him a visit after being tipped off by his shearers.
The RSPCA said Turner's abusive language had been distressing the herd, local paper the Newcastle Herald reports.
Speaking on Macquarie Radio, Turner said he hadn't realised his swearing had been upsetting the sheep.
"None of them actually told me they were offended," he said.
But an official complaint has been lodged by people for the Ethical Treatment of Animals (PETA), which reportedly got hold of footage of Mr Turner on his farm.
The video was shot by an undercover worker at the farm, but the ill-mannered farmer explained that any offence assumes the flock can understand English.
"I still haven't had a sheep come to me (to complain) - they didn't even look offended to me after they were shorn," Mr Turner said.
"They just walked down to the paddock, grazed intently, and I didn't notice any distress attached to them."
Mr Turner hasn't seen the footage himself, so he isn't sure what rude words he's been rifling off – and which exactly cause the sheep upset.
He added, however: "From time to time everybody lets out a 'golly gosh'."
Mr Turner also feels the complaint has taken valuable resources and time away from the RSPCA and questions whether it was all an elaborate joke.
But PETA took its proceedings very seriously – and even said it wasn't just language that had been an issue, but also included stomping and punching the sheep, the Newcastle Herald notes.
"If foul language were the worst that sheep in Australian shearing sheds had to endure, then no complaint would have been filed," a spokeswoman said.
Register for free to continue reading
Registration is a free and easy way to support our truly independent journalism
By registering, you will also enjoy limited access to Premium articles, exclusive newsletters, commenting, and virtual events with our leading journalists
Already have an account? sign in
Register for free to continue reading
Registration is a free and easy way to support our truly independent journalism
By registering, you will also enjoy limited access to Premium articles, exclusive newsletters, commenting, and virtual events with our leading journalists
Already have an account? sign in
Join our new commenting forum
Join thought-provoking conversations, follow other Independent readers and see their replies