Craig Ison shark attack: Australian surfer punches shark in 'Mick Fanning replay'
Craig Ison punches bull shark after being bitten on his leg off the coast of New South Wales
Hardeep Matharu
Friday 31 July 2015 09:27 Comments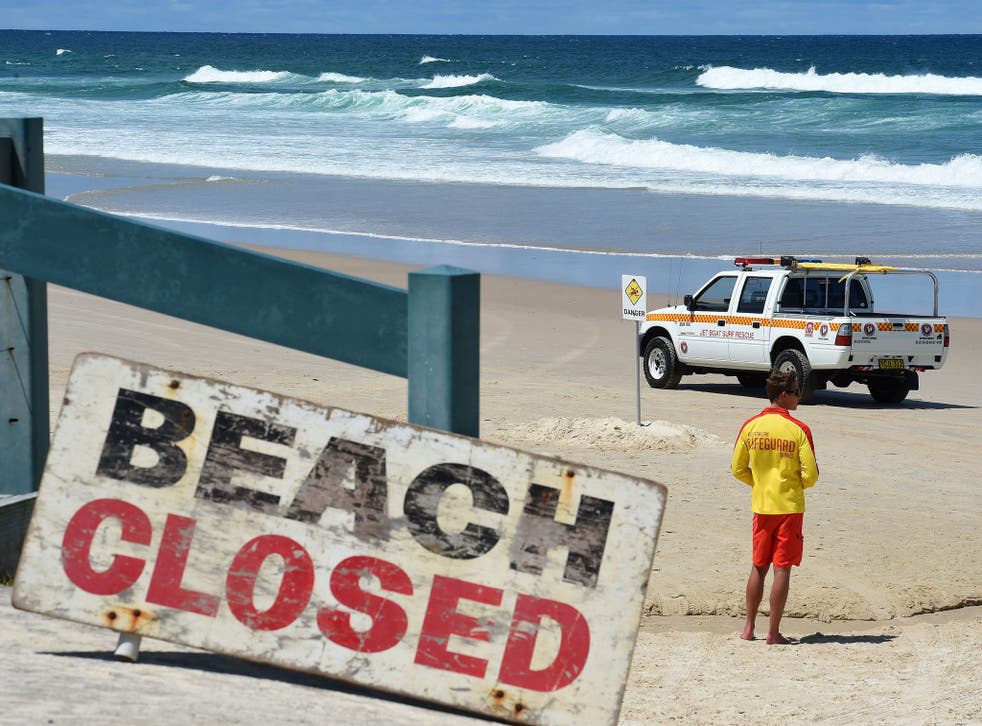 An Australian surfer repeatedly punched a shark after it attacked him off the coast of New South Wales.
Craig Ison was bitten, reportedly by a bull shark, on his leg and arm during the incident off Evans Heads.
He was taken to hospital, where he is understood to be in a serious but stable condition.
The 52-year-old was surfing 100 metres from the shore when he spotted the shark and shouted to friend Geoff Hill to get out of the water.
The New South Wales Police Force said Mr Ison was bitten by the shark on his left leg and knocked off his board.
He then "punched the shark in an attempt to scare it away" and was bitten on his left arm during the struggle on Thursday.
Mr Ison made it to shore, where passers-by used surfboard ropes to tie a tourniquet around his leg.
Earlier this month, Mick Fanning, an Australian three-time world champion, escaped unharmed after punching a shark during a competition in South Africa.
Mr Hill said seeing his friend's attack was "like watching a Mike Fanning episode in replay".
He told the Australian Broadcasting Corp: "The white board went up in the air, the tail was thrashing around.
"He got in a couple of punches."
Beaches in the area were closed following the incident.
Earlier this month, bodyboarder Matt Lee, 32, had surgery after being bitten on both legs by a great white shark off nearby Ballina.
In February, 41-year-old Japanese tourist Tadashi Nakahara was killed by a shark at Shelly Beach in Ballina.
The latest attack also comes after a similar attack on Saturday, off the state of Tasmania, where diver Damian Johnson, 46, became the second victim of a fatal shark attack in Australia this year when he was mauled by what was believed to be a great white shark.
Sharks are common off Australia's beaches, but fatal attacks are rare.
On average, the country has suffered fewer than two deadly attacks per year in recent decades.
Additional reporting by AP
Register for free to continue reading
Registration is a free and easy way to support our truly independent journalism
By registering, you will also enjoy limited access to Premium articles, exclusive newsletters, commenting, and virtual events with our leading journalists
Already have an account? sign in
Join our new commenting forum
Join thought-provoking conversations, follow other Independent readers and see their replies