Australian teenager gets bitten by shark; remains utterly unfazed
Video: 13-year-old Kirra-Belle Olsson thought it was just one of her mates messing around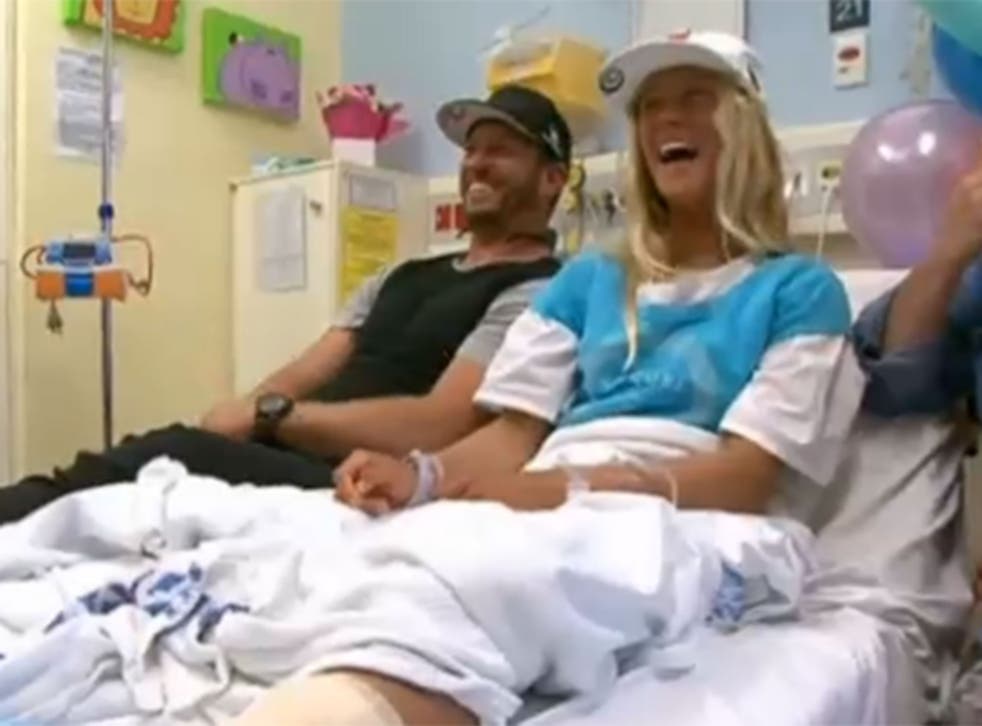 A teenage competitive surfer in Australia suffered puncture wounds to her foot and a cut in her calf after a shark attack on Friday morning.
13-year-old Kirra-Belle Olsson was bitten on her left ankle by a 3.5ft-long shark while surfing off Avoca Beach, 60 miles north of Sydney. The shark tried unsuccessfull to drag Olsson from her board.
Yet despite suffering deep lacerations and being rushed to Gosford hospital, in an interview she remained surprisingly unphased by the whole incident, smiling and posing for photos in her ward.
"I paddled ... in shock (I) just started laughing, I was like, 'Whoa, what the hell, I just got bitten by a shark,"' she said, explaining that she thought at first that it was just her mates playing around.
"It grabbed my foot twice. (I) just thought it was one of my mates and then grabbed me a third time and it was swinging me around and pulled me under."
Olsson was treated on the beach by bystanders, who drove her to the local hospital.
While Olsson is looking forward to returning to the water once more in the near future, other individuals who have experienced shark attacks in recent times have not been so lucky.
Just last month, a 50-year-old British man was killed after a shark encounter off a beach in Byron Bay, the most easterly point on the Australian mainland.
Sharks are common in Australian waters but the country averages fewer than two fatal attacks per year in recent decades.
Additional reporting by Reuters.
Register for free to continue reading
Registration is a free and easy way to support our truly independent journalism
By registering, you will also enjoy limited access to Premium articles, exclusive newsletters, commenting, and virtual events with our leading journalists
Already have an account? sign in
Register for free to continue reading
Registration is a free and easy way to support our truly independent journalism
By registering, you will also enjoy limited access to Premium articles, exclusive newsletters, commenting, and virtual events with our leading journalists
Already have an account? sign in
Join our new commenting forum
Join thought-provoking conversations, follow other Independent readers and see their replies