Baby abandoned in drain: Experts say newborn's natural defences shielded him from harm - and a healthy dose of luck
Experts noted that full-term babies are born with enough fluid and glucose to keep them going for some days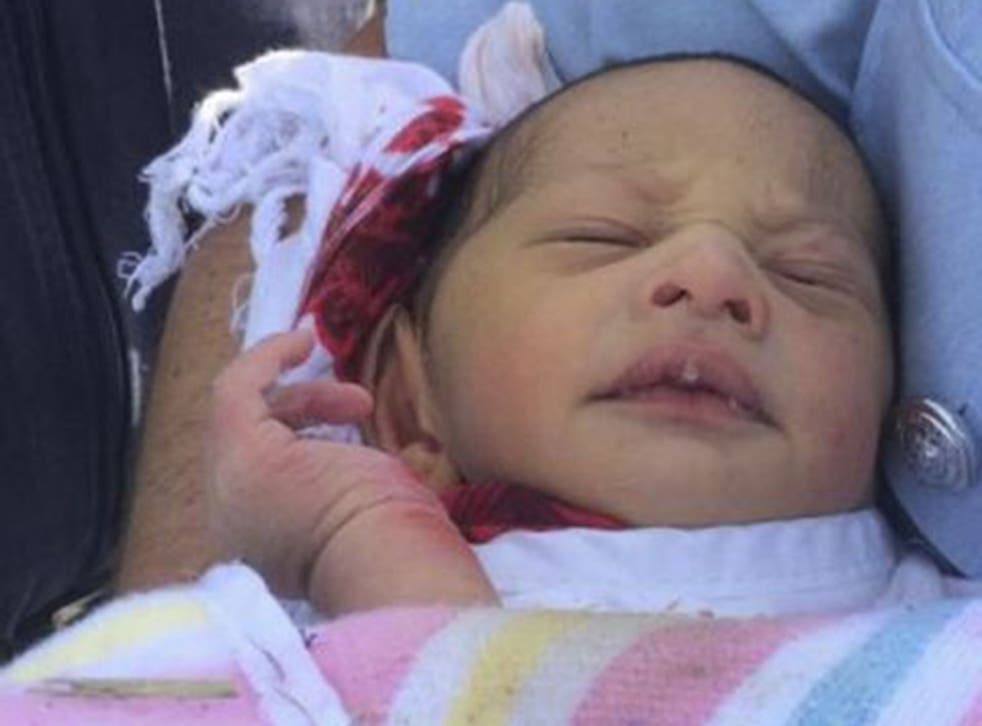 The extraordinary survival of a tiny baby who spent nearly five days at the bottom of a stormwater drain has been attributed to the resilience of newborns – and a healthy dose of luck.
Born on Monday last week, the baby boy is alleged to have been dumped by his mother less than 24 hours later down the 2.5 metre (8ft) storm drain, next to a motorway in western Sydney. Rescued on Sunday after passers-by heard him crying, he was dehydrated and malnourished but otherwise unscathed, and by last night was said to be in a stable condition in hospital.
As his 30-year-old mother appeared in court on Monday, charged with attempted murder, experts noted that full-term babies are born with enough fluid and glucose to keep them going for some days. Even so, Kim Oates, an emeritus professor of paediatrics at the University of Sydney, told Fairfax Media he was surprised the boy had survived so long.
Another paediatrician, Andrew McDonald, said babies could survive for four days without being fed. Mr McDonald also described the drain as a "natural incubator… not too hot and not too cold, and protected from weather and from predators".
Astonishingly, the boy – who was found wrapped in a hospital-issue blanket – suffered no injuries in the fall.
As mental health experts urged people not to rush to judgement before it was clear why he had been abandoned, a local resident, David Otte, said it took at least six men to lift a concrete slab weighing 200kg (441lb) off the top of the drain. Mr Otte was cycling with his 18-year-old daughter, Hayley, at 7.30am when they were flagged down by two men who had heard a noise coming from the drain. "You could definitely tell it was a baby screaming," he said. "You couldn't see it, but you could hear it. It was distressed… we were going to get that lid off no matter what."
Senior Constable Mark McAllister, one of two officers who descended into the drain to retrieve the baby, described the scene as "a bit surreal". Inspector David Lagats said that, with temperatures soaring above 45C later that day, it was extremely fortunate he was found that morning.
Police allege that the mother, whom they identified after checking recent birth records, pushed the baby through a narrow gap in the lid. She was arrested after voluntarily going to her local police station.
Speaking before the boy's mother was arrested, the local director of the Department of Family and Community Services, Lisa Charet, said: "I think you have to be in a fairly desperate place to commit this sort of act." The Australian Association of Social Workers said vulnerable parents needed more support, while there were also calls to set up emergency drop-off points for unwanted babies.
Mr Otte added: "You never, ever imagine you'll see something like this. That baby had no chance if we and the other people hadn't been there."
Register for free to continue reading
Registration is a free and easy way to support our truly independent journalism
By registering, you will also enjoy limited access to Premium articles, exclusive newsletters, commenting, and virtual events with our leading journalists
Already have an account? sign in
Register for free to continue reading
Registration is a free and easy way to support our truly independent journalism
By registering, you will also enjoy limited access to Premium articles, exclusive newsletters, commenting, and virtual events with our leading journalists
Already have an account? sign in
Join our new commenting forum
Join thought-provoking conversations, follow other Independent readers and see their replies