'The Battered Wife' fish shop owner defends business name after being accused of trivialising domestic violence
Carolyn Kerr says she is a former police officer and a domestic violence survivor herself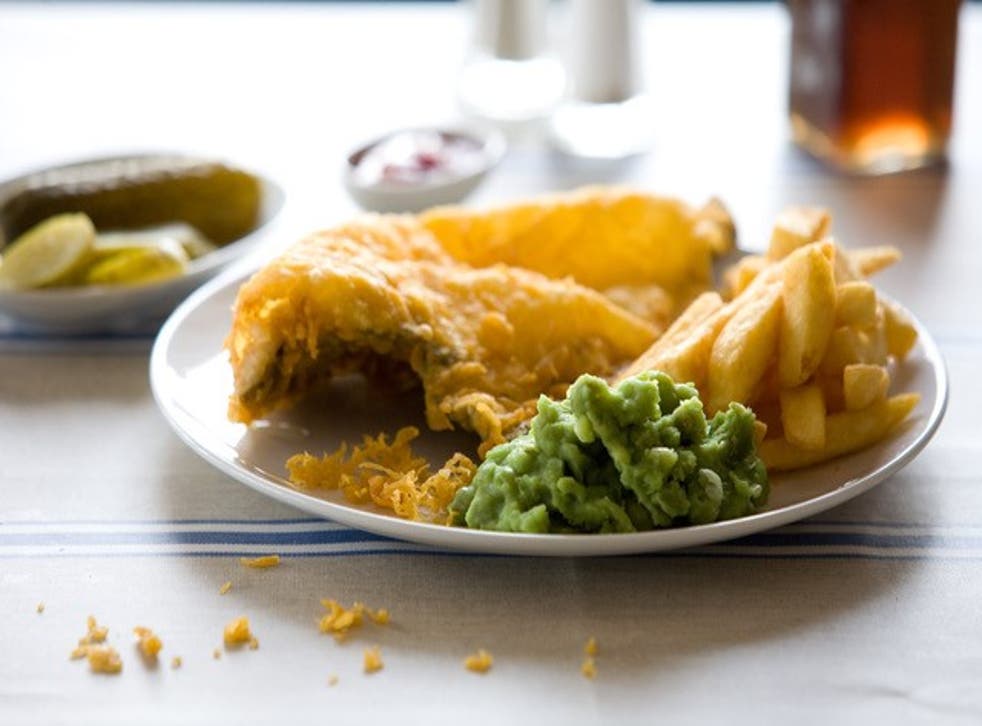 The owner of a fish and chip shop called The Battered Wife has defended the name of her business after facing a ferocious backlash.
Carolyn Kerr said she was a former police officer and a domestic violence survivor herself.
The owner of the shop, which is in far north Queensland in Australia, posted a photo of herself with a black eye and said she had recently stepped in to protect a woman in a bad situation.
"Domestic violence is not a joke," she wrote.
A slew of Facebook posts have branded the chippy's name "disgusting" – saying it "trivialises" domestic violence.
Australian group the Women's Electoral Lobby (WEL) said the name of the shop in Wangan, on the outskirts of Innisfail, was "not clever or funny".
"This indicates the scope of things that need to change in Australia for us to really see societal and cultural change and a reduction in violence against women and children," the group said on Facebook.
"The owner defends her choice of the name, and claims to have received a black eye from stepping in to defend a woman in danger," they later added. "To be honest though, it's probably time for her to just change the name and move on. WEL does not condone threats made to the owner or employees of the store. We support constructive change-making."
But speaking to the ABC, Ms Kerr said: "I've been around domestic violence – I was a copper way back when, and after that domestic violence liaison through courts, and then I found myself in a situation where I was in that as well and I just thought 'you know, it's my little stand to try to make awareness'."
World news in pictures

Show all 50
The chippy owner said she had felt trapped in an abusive relationship.
"Yeah, not as bad as a lot of people, but define the degree and define bad. At the end of the day, I found myself with my brain telling me 'what the devil are you doing, get out, why are you here?' and the heart's going 'but I love him, he'll change', and it just really mucks with your psyche.
"I'm certainly not a victim anymore and I look at what I've built and I'm so proud of myself for building what I have. And if I can make a difference and if people are listening to this – stop slapping your missus, stop belting your husband if that's the case. Look at your kids and work out what is best."
"All these knockers in the last 24 hours saying that I'm promoting domestic violence, it's quite the opposite … I batter fish, I'm married to my business and I want to make a difference."
Yvette D'Ath, an Australian politician who is the attorney general of Queensland, said she was appalled by the shop's name.
"That business is completely out of step with what [the] community's expectations are," she said.
Support free-thinking journalism and attend Independent events
Deb Frecklington, the leader of the Liberal National Party of Queensland, said the name was wholly inappropriate.
"It is completely unacceptable in our community that we have anything that goes towards an encouragement of violence towards women," Ms Frecklington said.
Nick Dametto, a Katter Australian Party MP, said the name was clever marketing.
"Has it got bad taste? Maybe. But has it got some media attention? Absolutely," he said. "Right now, everyone's either going to be looking at this store or walking in to check how good these fish and chips are."
Join our new commenting forum
Join thought-provoking conversations, follow other Independent readers and see their replies