Facebook's biggest Black Lives Matter page 'was scam run by middle-aged white man in Australia'
Ian MacKay also allegedly ran series of websites linked to black rights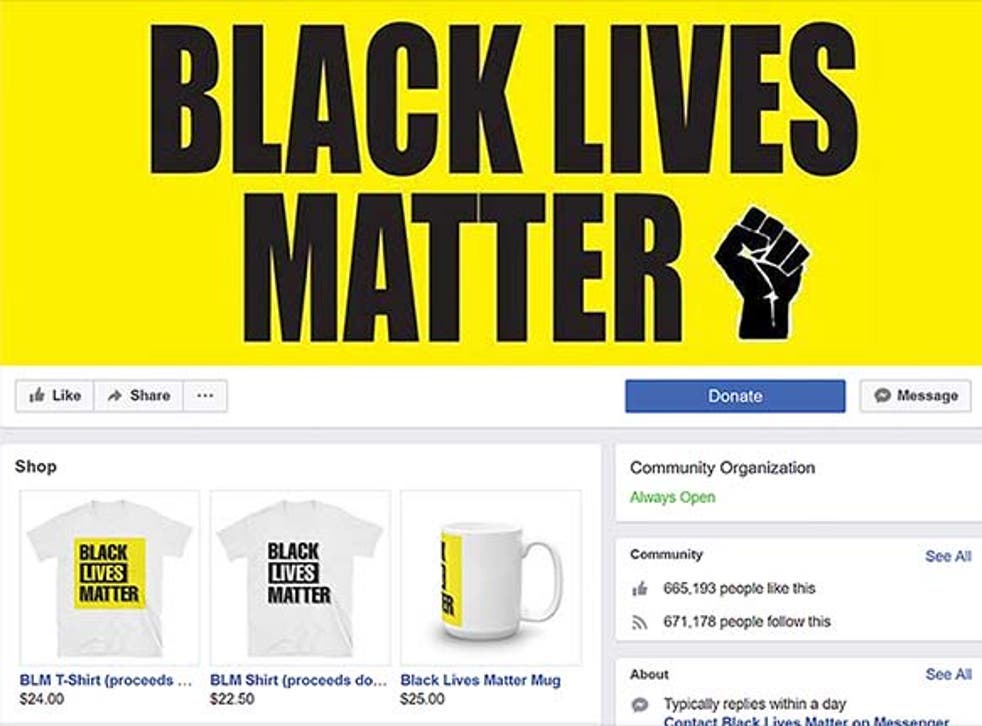 Facebook's biggest Black Lives Matter (BLM) page was reportedly a scam run by a middle-aged white man in Australia.
Ian MacKay, a senior official with Australia's National Union of Workers (NUW), allegedly helped set up and run the page titled simply "Black Lives Matter", according to CNN.
The page, which has now been removed by Facebook, garnered almost 700,000 followers – more than twice as many as the official BLM page.
The page was allegedly used to solicit up to $100,000 in donations intended for BLM causes in the US, at least some of which was directed to bank accounts registered in Australia.
Mr MacKay denied involvement when contacted by CNN.
Mark Zuckerberg admits 'my mistake' as 87m Facebook users could have seen data accessed by Cambridge Analytica
Tim Kennedy, NUW's national secretary, said: "The NUW has launched an investigation into claims made by a CNN report, and has suspended the relevant officials pending the outcome of an investigation.
"The NUW is not involved in and has not authorised any activities with reference to claims made in CNN's story."
Fundraising campaigns associated with the Facebook page were suspended by companies including PayPal and Patreon, CNN reported, after they were contacted for comment.
A Facebook spokesperson told The Independent: "We investigated this situation as soon as it was brought to our attention, and disabled the page admin for maintaining multiple profiles on the platform.
"We continue to look into the situation, and will take the necessary action in line with our policies."
Mr MacKay also allegedly ran a series of websites linked to black rights, including blacklivesnews.com, blackkillingsmatter.com and blackpowerfist.com. Domain records showed the latter was registered using Mr MacKay's union email address in 2015.
Archive records on the site said it was created by Black Lives Matter to "share the news that mainstream media play down", and that it was "not funded by any other BLM group, George Soros, Ford foundation or celebrity".
The fake BLM page was only removed by Facebook after it disabled an account called "BP Parker", an administrator of the page. CNN revealed the BP Parker profile had shared a link to the blackpowerfist website the day after it was registered.
How to stop Facebook from revealing everything about you

Show all 9
The revelations come amid a public backlash against Facebook's data sharing regulations, which has seen companies gain improper access to millions of users' personal information.
Facebook chief Mark Zuckerberg will tell Congress this week that addressing the data abuse scandal will "significantly impact" the company's profitability.
BLM has been contacted for comment.
Register for free to continue reading
Registration is a free and easy way to support our truly independent journalism
By registering, you will also enjoy limited access to Premium articles, exclusive newsletters, commenting, and virtual events with our leading journalists
Already have an account? sign in
Register for free to continue reading
Registration is a free and easy way to support our truly independent journalism
By registering, you will also enjoy limited access to Premium articles, exclusive newsletters, commenting, and virtual events with our leading journalists
Already have an account? sign in
Join our new commenting forum
Join thought-provoking conversations, follow other Independent readers and see their replies