Breastfeeding politicians could bring babies into Australian parliament as ban reconsidered
Review sparked by a government frontbencher being told to 'express more milk' at home
Jess Staufenberg
Monday 09 November 2015 16:17 Comments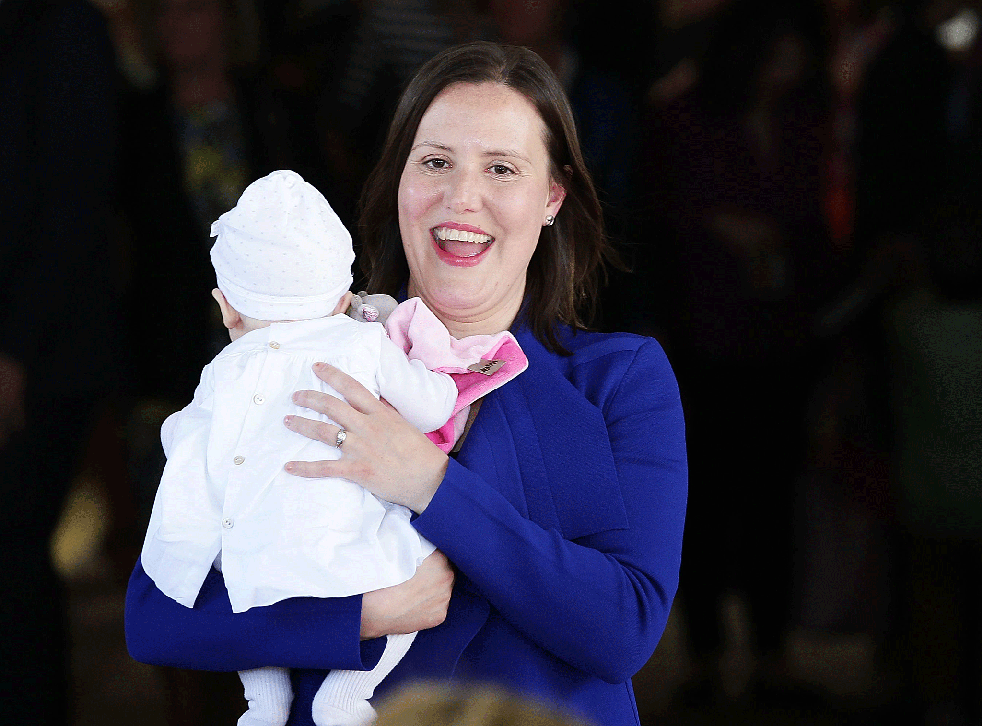 Breastfeeding politicians in Australia may soon be allowed to bring their babies into the country's parliament chamber after it was announced rules banning the practice would be reviewed.
A parliamentary inquiry into the matter was prompted by a boom in the number of new mothers entering office, ABC News reported.
Andrew Southcott, the head of the committee and a Liberal MP, told the country's parliament that more adequate provisions were needed for the new parents.
"You could say that the House is experiencing a baby boom, with more than 10 members welcoming babies into their families this year," he said..
"As the numbers of breastfeeding members in the House have increased, the need for adequate provisions to support these women has become apparent."
The debate was sparked after Liberal frontbencher Kelly O'Dwyer was told by the government's chief whip in September to "express more milk" for her baby outside work so she could meet her Parliamentary duties, the Sydney Morning Herald reported.
Under present rules, breastfeeding mothers who are politicians can only vote by proxy - through someone else - rather than attend sessions to do so themselves.
Another MP, Clare O'Neill, tweeted her support to a change in the rules.
Mr Southcott has also mentioned the case of Labour MP Anna Burke, who was told more than a decade ago by the Speaker to remove her daughter from the chamber.
Ms Burke said at the time that she had little choice, as parliamentary child care was not available.
A similar incident happened to a Greens senator in 2009, leading to women being allowed to breastfeed in the country's Senate.
"The committee will consider whether members should be allowed to feed their infants in the chamber, the federation chamber and during committee proceedings," Mr Southcott said.
Ms O'Dwyer has said that even if the law is changed, she would not breastfeed her baby in parliament.
"I think every mother would say to you that there are some things you feel comfortable doing and some things you don't," NT News reported her as saying.
Register for free to continue reading
Registration is a free and easy way to support our truly independent journalism
By registering, you will also enjoy limited access to Premium articles, exclusive newsletters, commenting, and virtual events with our leading journalists
Already have an account? sign in
Join our new commenting forum
Join thought-provoking conversations, follow other Independent readers and see their replies