3 billion animals harmed in 'Black Summer' Australian bushfires
Fires destroyed more than 11 million hectares across Australian southeast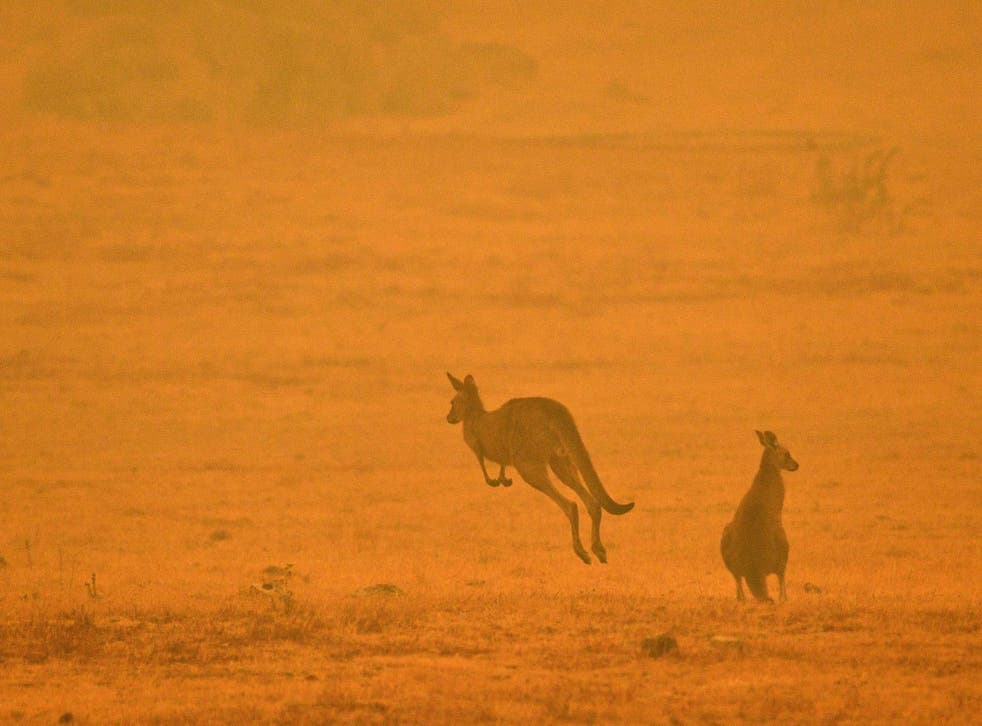 Nearly 3 billion animals were killed or displaced by Australia's devastating 2019-20 bushfire season in what conservationists have called "one of the worst wildlife disasters in modern history".
The number of native Australian animals harmed during the "Black Summer" is almost three times that of an earlier estimate released by the World Wide Fund for Nature (WWF) in January.
Some 143 million mammals – including koalas and kangaroos, 2.46 billion reptiles, 180 million birds and 51 million frogs were hit by the country's worst bushfires in decades, the WWF said.
When the fires were still ripping through the country, the organisation estimated 1.25 billion animals would be affected.
But it raised the casualties figure to include the total affected area, not just the most affected states.
Professor Chris Dickman, from the University of Sydney, who co-led the project, said the numbers are "the lower bound estimates" and added he had "no doubt" some species would have been pushed to extinction.
He told ABC News: "We'll never know exactly what the number might have been."
The wildfires destroyed more than 11 million hectares across the Australian southeast – an area of land equal to about half of the size of the UK.
Dermot O'Gorman, the chief executive of WWF-Australia, said: "This ranks as one of the worst wildlife disasters in modern history."
Co-leading the project, Dr Lily Van Eeden, also from the University of Sydney, said she could not think of another fire that compares in terms of known mass mortalities of animals.
Professor Dickman suggested oil spills such as the Exxon Valdez in 1989 or BP's Deepwater Horizon spill in 2010 might compare when looking more broadly at other global wildlife catastrophes.
Dr Lily Van Eeden said the WWF research was the first continent-wide analysis of animals affected by the bushfires.
Mr O'Gorman said the findings "give other countries a window into the future of mega-fires and their devastating impact on wildlife".
The climate crisis and years of drought have left the Australian bush unusually dry.
Professor Dickman said increasingly large fires of the kind seen between September 2019 and March 2020, which killed 34 people and ravaged 3,000 homes in Australia, could become more frequent.
"I think we've unleashed the demon in climate change," he told ABC News. "It's very hard to see how we're going to [be able] to scale things back."
Additional reporting by Reuters
Register for free to continue reading
Registration is a free and easy way to support our truly independent journalism
By registering, you will also enjoy limited access to Premium articles, exclusive newsletters, commenting, and virtual events with our leading journalists
Already have an account? sign in
Register for free to continue reading
Registration is a free and easy way to support our truly independent journalism
By registering, you will also enjoy limited access to Premium articles, exclusive newsletters, commenting, and virtual events with our leading journalists
Already have an account? sign in
Join our new commenting forum
Join thought-provoking conversations, follow other Independent readers and see their replies