Majority of flight attendants have experienced sexual harassment, new survey finds
Incidents ranged from serious sexual assault to groping, passengers exposing themselves, sexualised and degrading remarks, and workers being abused because of their sexual orientation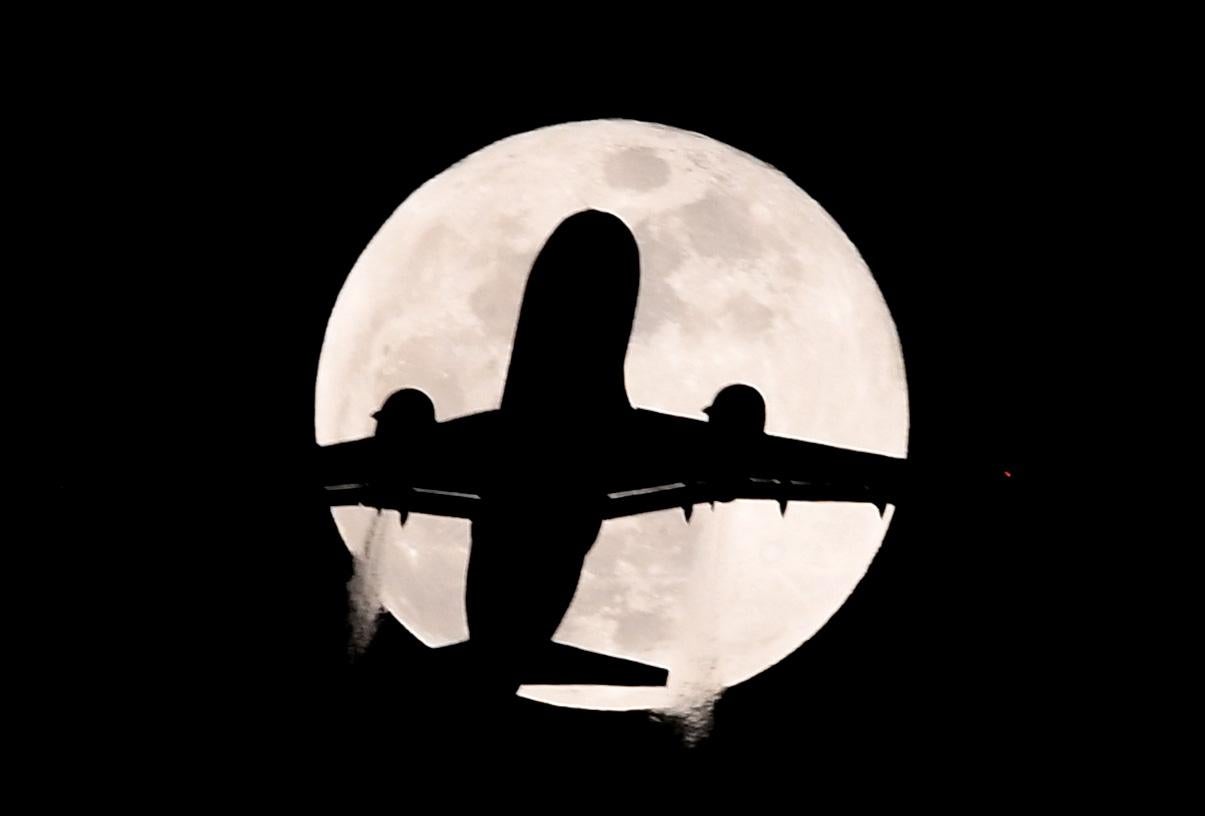 A survey of cabin crew working for Australian airlines has found 65 per cent experienced sexual harassment – with misconduct including sexual assault, inappropriate touching and sexualised comments.
The Transport Workers' Union (TWU) revealed one in five crew have reported more than 10 incidents of sexual harassment in the course of their careers so far.
The survey of 419 cabin crew working for Australia's main airlines – Qantas, Virgin, Jetstar and Tigerair – found that 65 per cent said they had been harassed by either a fellow worker or a passenger.
Of the flight attendants who reported being sexually harassed, four out of five said the abuse came from colleagues, and 60 per cent said it occurred at the hands of passengers.
The research found 70 per cent of cabin crew who experienced harassment said they chose not to report the incident because they did not think it would be dealt with appropriately or they were concerned reporting it would make the situation worse.
Incidents ranged from serious sexual assault, groping, passengers exposing themselves, sexualised and degrading remarks, and workers being abused because of their sexual orientation, according to the research.
"These results are sad and shocking. They show that airlines are not taking the problem seriously and are not supporting workers when they are faced with what are daily assaults on them. It is clear that a culture exists at airlines to at best ignore the problem and at worst protect the perpetrators," TWU National Secretary Michael Kaine said.
World news in pictures
Show all 50
"Today we are lifting the lid on this widespread problem and demanding a change to the way sexual harassment of cabin crew is dealt with."
The vast majority – 84 per cent – of those who were surveyed who did register a complaint said they were not pleased with the way it was handled. Almost 80 per cent said their airline was not doing enough to put a stop to harassment.
Some respondents said the close confines of an aircraft is the "perfect place" for abuse to happen.
Cabin crew rights proponents are using the hashtag #CabinCrewToo in the wake of #MeToo – the movement against sexual harassment and assault which exploded last autumn after a series of sexual misconduct allegations were made against powerful men in Hollywood and a slew of other industries.
The recent findings come after a survey by the Association of Flight Attendants (AFA)-CWA in May which saw 3,500 flight attendants from 29 US airlines questioned about their experiences – finding 68 per cent had been subjected to sexual harassment.
"We are called pet names, patted on the rear when a passenger wants our attention, cornered in the back galley and asked about our 'hottest' layover, and subjected to incidents not fit for print," Sara Nelson, international president of the Association of Flight Attendants, told a US House of Representatives caucus hearing in March.
After the research was released, a bipartisan group of Congresswomen sent a letter to 30 airline executives asking them to publicly denounce sexual harassment and reinforce the role of flight attendants as safety professionals, and work with AFA and other labour unions to build policies which address the prevalent problem.
In August last year, a former cabin crew manager told of how she was repeatedly sexually harassed by drunken passengers on board flights to and from the UK.
Female sports journalists launch anti harassment campaign - Deixa Ela Trabalhar
Ally Murphy – who worked for Virgin for 14 years before she resigned – said some passengers "just see us as barmaids in the sky."
She said drunken customers had placed their hands up her skirt, grabbed her breasts and in one instance someone pulled her into a first-class bed on board. Her remarks came as a BBC Panorama investigation revealed a surge in arrests for drunken behaviour on flights or at airports.
"I was pulled into an upper-class bed by a passenger who was feeling particularly lucky I guess," she told the programme.
"They would touch your breasts, or they'd touch your bum or your legs, or I mean I've had hands going up my skirt before. It's rage inducing, and you shouldn't have to deal with that."
Join our commenting forum
Join thought-provoking conversations, follow other Independent readers and see their replies