Cairns deaths: Eight children as young as 18 months 'stabbed to death' in Australian home
Seven of the victims were siblings and the eighth was a family member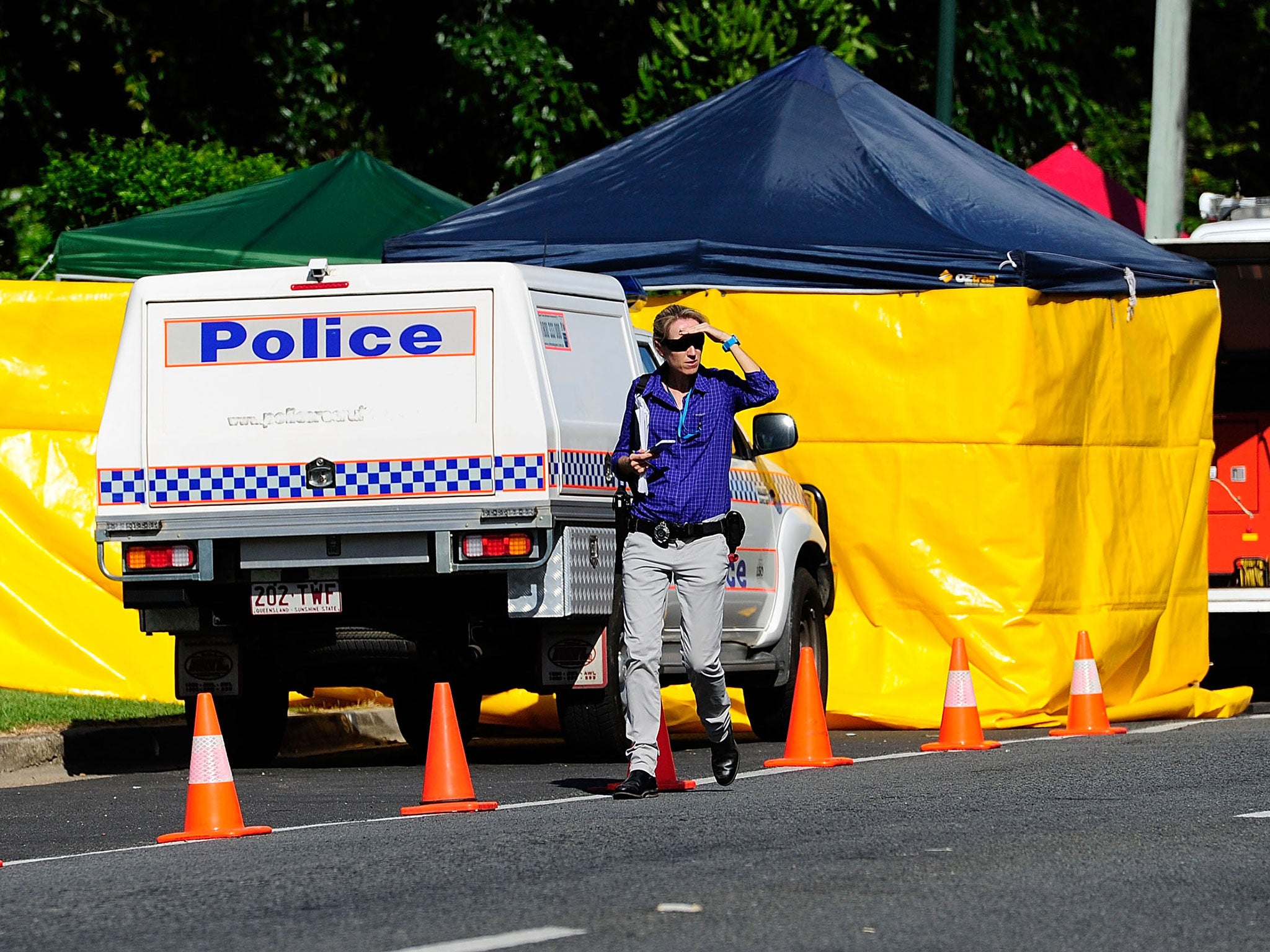 Eight children have been stabbed to death in Cairns, plunging Australia into a new wave of grief as the country reels from a deadly siege in Sydney.
Seven of the victims, aged between 18 months and 15 years, were siblings and another is believed to be a family member, police said.
Mersane Warria, also known as Raina Thaiday, 34, who is believed to be the mother, was found at the home with stab wounds to her chest and is being treated in Cairns Hospital.
Neighbours heard what sounded like a woman screaming from the home where the children were killed, Australia's Herald Sun newspaper reported. She yelled in a mixture of English and Torres Strait Creole, a native language of islanders, they said.
At about 9pm on Thursday night a woman allegedly yelled: "Don't let them take them away from us. God bless us. Forgive me for what I'll do."
Another neighbour said she saw a woman lugging personal possessions from her home to her front yard saying she was going to "make a fresh start".
Far Northern Region Acting Chief Superintendent Russell Miller said Ms Warria was a person of interest in relation to the deaths of her seven children and niece, but have not laid any charges.
Queensland Police said they were called to the house in the quiet suburb of Manoora on Friday morning after receiving a report of a woman with serious injuries.
When officers arrived, they found the bodies of the children inside and the injured mother, who is now in a stable condition in hospital.
Police attempted to reassure the community that there is no wider threat.
Ms Warria is currently in Cairns Hospital with serious injuries and will undergo a mental health assessment.
The tragedy comes as Australia continues to mourn the victims of a deadly siege in a Sydney cafe earlier this week.
On Monday, a lone gunman took 18 people hostage, killing two after police stormed in 16 hours later in a bid to free them.
Prime Minister Tony Abbott said Australia is going through "trying days" after yet more bloodshed.
"The news out of Cairns is heartbreaking," he added. "All parents would feel a gut-wrenching sadness at what has happened. This is an unspeakable crime. These are trying days for our country."
Detective Inspector Bruno Asnicar said there was no need for people to worry about the "tragic" deaths.
"As it stands at the moment, there's no need for the public to be concerned about this other than the fact that it's a tragic, tragic event,"he added. "The situation is well controlled at the moment. There shouldn't be any concern for anyone else out of this environment."
Lisa Thaiday, who said she was the woman's cousin, told reporters it was another sibling, a 20-year-old man, who came home to find his brothers and sisters dead.
"I'm going to see him now, he needs comforting," she added. "We're a big family ... I just can't believe it. We just found out (about) those poor babies."
Police said they could not officially confirm how the children died or formally identify them until post-mortems were carried out.
Dozens of officers were swarming around the house after cordoning off the residential street on Friday, as children gathered at the line and played on swings nearby.
Child trauma specialists, murder detectives and support staff have been flown to Cairns, in Australia's tropical far north, to assist local police.
The children's families are also being given professional counselling by liaison officers.
Superintendent Russell Miller asked that the community remained calm and refrained from speculating on social media to allow police to do their job.
"Obviously it's going to be a very complex investigation, it's going to take time," he added.
"I'm sure at the end of the day we'll be able to get the answers people need."
In pictures: Eight children killed in Cairns
Show all 24
He said there was "no indication whatsoever" of any wider threat but that a community recovery plan was being put in place to help people come to terms with the tragedy.
When asked about the timing of the mass-murder just a week before Christmas, he said: "It's devastating at any time of the year and some of the police who were on the scene earlier were young junior officers so we're giving them the support they need."
Vigils are being held across Australia for the victims, including at Cairns City Church.
Additional reporting by AP
Join our commenting forum
Join thought-provoking conversations, follow other Independent readers and see their replies