Australian plan for Captain Cook monument to mark colonial landing prompts anger: 'It's an invasion'
Aboriginal activist says arrival of British colonists was an 'unwanted invasion' amid plans for memorial at landing site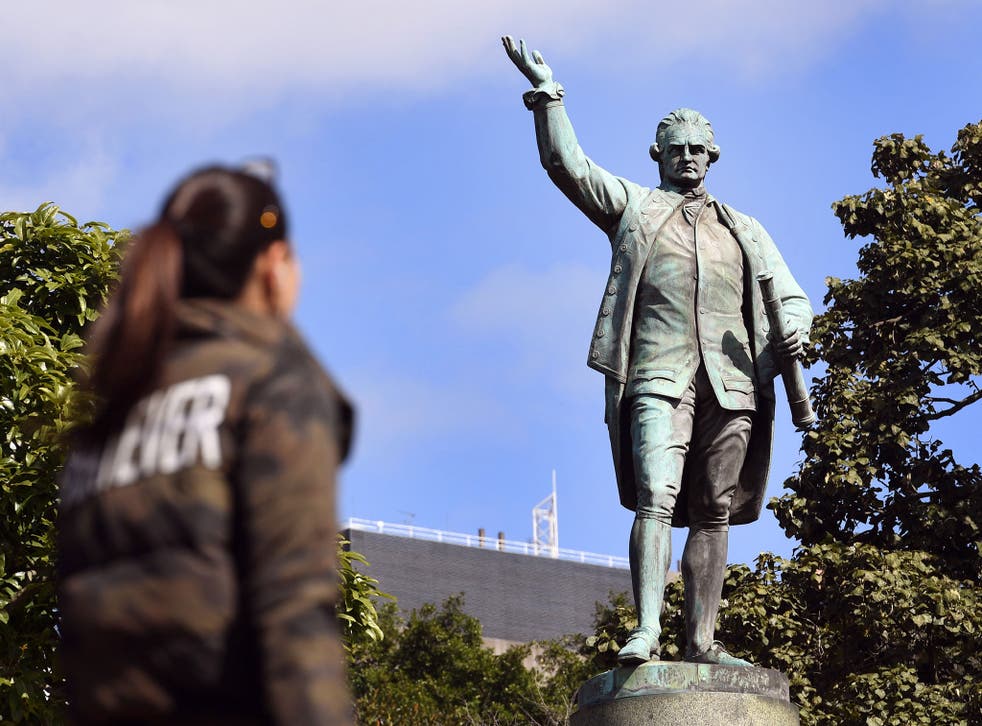 The Australian government has unveiled controversial plans to construct a new monument commemorating the day British explorer Captain James Cook arrived on the continent.
A memorial is set to be built at Botany Bay in Sydney, the site where Cook and his crew on the ship Endeavour made landfall in Australia on 29 April 1770, meeting Aboriginal people for the first time.
But the move has already prompted a backlash, amid the backdrop of a national debate as to whether commemorations to British colonial figures are offensive to the country's indigenous population.
Australian prime minister Malcolm Turnbull has stressed the monument, due for completion in time for the 250th anniversary of Cook's landing in 2020, will be inclusive.
He insisted the Cook memorial would be used to mark the meeting of two cultures and would be subject to community consultation.
"This was the first encounter between Europeans and Aboriginal Australians here on the east coast," he said while announcing the plans on Saturday.
"What this offers us is the opportunity to show the view from the ship and the view from the shore."
Pastor and Aboriginal activist, Ray Minniecon, who has helped to organise "Invasion Day" protests on Australia Day in January, said the decision to build the monument was upsetting.
"It's still an invasion and it's still an unwanted invasion," he added.
Cook, who at the time of the Australian expedition was a lieutenant but is better known by his later title of Captain Cook, claimed the continent as a British territory in August 1770.
Colonialisation brought prosperity, but also began a period of discrimination against Aboriginal people, who had lived on the land for around 60,000 years before the arrival of Europeans.
Indigenous Australians only acquired equal voting rights during the 1960s and were not counted as part of the population on censuses until 1971.
World news in pictures

Show all 50
The country's colonial past has sparked multiple protests in recent years.
A complaint was made last year over a Captain Cook statue erected in 1879 in Sydney, because the engraving on the monument's base contained the words: "Discovered this territory, 1770."
The statue was vandalised along with those of other prominent early British settlers such as Lachlan Macquarie, the fifth governor of New South Wales.
Mr Turnbull said at the time that calls to replace or modify statues of colonists, including Captain Cook, were tantamount to a "Stalinist" revision of history.
Additional reporting by Reuters
Register for free to continue reading
Registration is a free and easy way to support our truly independent journalism
By registering, you will also enjoy limited access to Premium articles, exclusive newsletters, commenting, and virtual events with our leading journalists
Already have an account? sign in
Register for free to continue reading
Registration is a free and easy way to support our truly independent journalism
By registering, you will also enjoy limited access to Premium articles, exclusive newsletters, commenting, and virtual events with our leading journalists
Already have an account? sign in
Join our new commenting forum
Join thought-provoking conversations, follow other Independent readers and see their replies