Caught with his pants down… but can conman Peter Foster escape justice again?
The man who brought Cherie Blair to tears, duped Sarah Ferguson and swindled millions, is back behind bars – for now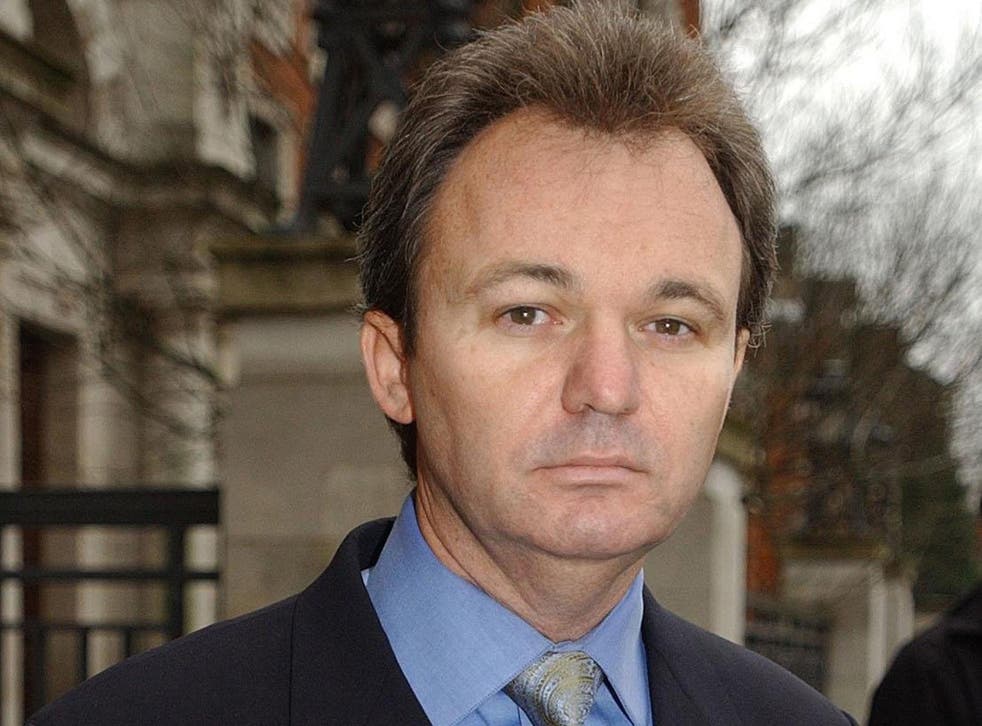 Overweight, bleary-eyed and dishevelled, the Australian fraudster Peter Foster cut a pathetic figure as Queensland police chased him through his neighbour's front yard and tackled him to the ground in some bushes. During the lengthy struggle, his pants fell down.
Yet even as Foster was stretchered off this week, moaning and clutching his chest, detectives were preparing to seize computers and phones – potential evidence of the multi-million-dollar betting scam which he allegedly ran while on the run over the past 11 months.
And while his lawyer subsequently claimed he had spent that period looking after his sick elderly mother and "living like a monk", the five-bedroom house Mr Foster had rented on the outskirts of Byron Bay, a popular holiday town on the northern New South Wales coast, told a different story.
The house was not just a luxury hideout for Foster, who sparked the "Cheriegate" scandal in 2002 when he helped Cherie Blair to buy two flats in Bristol at a discounted price. The sprawling property, on which he paid six months' rent in advance, was also, allegedly, the headquarters of Sports Trading Club, an online betting scheme which allegedly saw investors fleeced of more than A$10m £5.5m) within a few months. So lucrative was the alleged Ponzi scheme that the 52-year-old is reported to have bought himself a large yacht, which he named Next Adventure.
With Foster now behind bars, the next adventure may have to wait. But few who know the serial conman's history would be surprised by this week's events, which culminated in him being extradited to Queensland to serve an 18-month sentence for criminal contempt of court.
The garrulous Australian has been swindling people for years, mostly with bogus weight-loss products such as the Bai Lin tea, which, he persuaded the Duchess of York and the glamour model Samantha Fox, his one-time girlfriend, to endorse in the 1980s. Foster has served jail sentences in the UK, the US, Vanuatu and his home country, mostly for fraud. It was after being convicted of contempt in September 2013 – for flouting a Federal Court order in 2005 banning him from any involvement in the weight-loss industry – that he skipped bail and vanished.
Initially he claimed to have fled to Fiji, disguised in a wig and using a fake passport. He even emailed photographs of himself to Australian media, showing him reading the Fiji Times, floating in an azure lagoon and drinking kava, the local brew. (Quite how his sick mother fitted into that scenario was not clear.)
The tracking of the self-styled "International Man of Mystery" to Byron Bay was unorthodox, to say the least. A reporter from Channel Nine TV's A Current Affair programme had spent, he says, the last year searching for Foster, with the help of a private investigator.
Eventually pinpointing where he was hiding out,the reporter tipped off police and then went to the house, where – with a cameraman in tow – he escorted viewers through Foster's (extremely untidy) bedroom and an office from which the Sports Trading Club was allegedly run.
If that was unusual, the manner of Foster's capture and arrest – with all the attendant melodrama of him reportedly lunging for one officer's revolver and then abruptly taking ill – was business as usual, for Foster at least. This is the man, after all, who was arrested in his underpants in Fiji in 2006 after diving into a river to evade police. Officers pursued him in a commandeered fishing boat, and during the melee he was struck by the boat's propeller, suffering a head injury.
Let out on bail in Fiji, reportedly by friends in the military, Foster went on the run again and for the next year or so criss-crossed the South Pacific, pursued by the law enforcement authorities of four nations. They included the Federated States of Micronesia, which accused him of defrauding the government of almost £300,000.
Arrested in Vanuatu in 2007, he persuaded prison officials to let him serve the final weekend of a six-week sentence – imposed for entering the country illegally – in a luxury hotel. He explained later to an Australian radio station: "The director of corrective services is a very decent chap. With my arresting officer, the three of us went out for lunch for probably longer than was prudent."
Things were not quite so jolly in 2002, when Cherie Blair was forced to deliver a tearful public apology on television after Mr Foster's role as financial adviser in the Bristol flat purchase came to light. It was through his former girlfriend Carole Caplin, who was a close friend of the Prime Minister's wife as well as her "lifestyle guru", that Foster got to know the Blairs. He subsequently claimed that Ms Caplin exerted an unhealthy influence over Mr Blair himself, advising him on how to handle Gordon Brown and "dressing him down to his boxer shorts".
Downing Street responded at the time: "We have absolutely no intention of taking these claims seriously, and neither should anyone else."
After being threatened with deportation from the UK, Foster returned to Australia in 2003 and embarked on a series of business ventures in Fiji. But before long he was in trouble again.
Following the little misunderstandings in Fiji and Vanuatu, he reportedly resolved to "go straight". But despite the ban imposed in 2005 he apparently could not resist the temptation to make money from yet another dubious slimming product – this time a nasal spray called Sensaslim, which was supposed to suppress appetite.
The scheme was backed by 90 investors who were conned into giving Foster a total of A$6m, the equivalent of about £3.5m then. According to one Australian magazine, the spray "made snake oil look good". The scam saw Foster arrested in 2011 at the hospital bedside of his mother, Louise Foster, who had recently suffered a stroke. Before being led away by police, he hugged his mother while reportedly stuffing his mobile phone under her pillow. It was later recovered by officers.
When it came to sentencing in October last year, Foster failed to turn up. He wrote to the judge claiming he had confused the dates. In the lengthy letter, he said he was "tired of being Peter Foster" and "just wanted peace and quiet in my life". Were it not for his mother, to whom he was devoted, he told the judge, "I doubt I would have lasted this long".
In court this week – where Foster appeared in a hospital gown, despite doctors having pronounced him well – he pleaded guilty to assaulting a police officer and resisting arrest. He even apologised in court to the officer in question.
He had been wanted on a string of state and federal warrants, and was also the subject of an Interpol red notice requesting international forces to arrest him.
Now Foster, who is from Queensland's Gold Coast, is back behind bars, having been extradited directly to the Arthur Gorrie Correctional Centre in Brisbane. And there's still that little matter of the alleged gambling swindle.
Register for free to continue reading
Registration is a free and easy way to support our truly independent journalism
By registering, you will also enjoy limited access to Premium articles, exclusive newsletters, commenting, and virtual events with our leading journalists
Already have an account? sign in
Register for free to continue reading
Registration is a free and easy way to support our truly independent journalism
By registering, you will also enjoy limited access to Premium articles, exclusive newsletters, commenting, and virtual events with our leading journalists
Already have an account? sign in