Australian attorney general Christian Porter denies rape allegation
Attorney general says he plans to take leave 'just for my own sanity'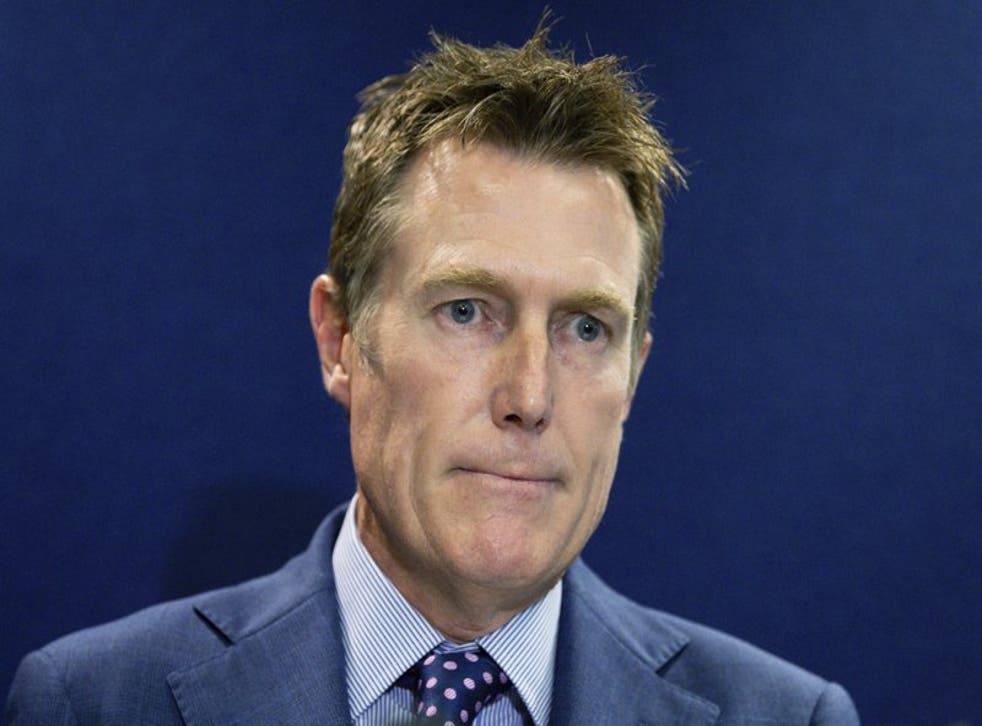 Australian attorney general Christian Porter has confirmed he is the cabinet minister who has been accused of raping a 16-year-old girl in 1988, an allegation he strongly denies.
The allegations came to light last week when an anonymous letter detailing the claims was sent to prime minister Scott Morrison and other lawmakers in parliament.
Media reported that the accused was a member of the prime minister's 22-member cabinet. Mr Porter on Wednesday denied sexual contact with his accuser and said he would not resign.
He said he would take leave to care for his mental health after being identified as the accuser. "I'm going to take a couple of short weeks leave just for my own sanity," Mr Porter told reporters. "I think that I will be able to return from that and do my job."
His accuser reported her complaint to New South Wales Police (NSWP) last year but did not make a formal statement. She died in June last year aged 49 and NSWP subsequently suspended its investigation.
It is understood friends of the woman sent the letter to prime minister Morrison to raise the allegations again. Mr Porter, 50, said the letter alleges he raped the girl at a high school debating tournament at Sydney University in 1988.
Mr Porter said he was 17 when he competed alongside the then-16-year-old accuser on a four-member school debate team in January 1988. He said he had not heard from her since.
"I did not sleep with the (alleged) victim. We didn't have anything of that nature happen between us," Mr Porter said. "I remember the person as an intelligent, bright, happy person," he added.
The woman has not been named. Police are preparing evidence to help a coroner determine the cause of her death.
Mr Porter, a former criminal prosecutor, said he decided to speak out after police said on Tuesday there was insufficient admissible evidence to proceed with a criminal investigation.
Prominent lawyers and the woman's friends have called for an independent inquiry to test the evidence against him.
Mr Morrison noted the attorney general's denials and said the allegations should be left with police to handle.
Mr Porter said any inquiry into the allegation would require him to "disapprove something that didn't happen 33 years ago".
But Michael Bradley, the alleged victim's former lawyer, said there would be"trial by media" in the absence of a formal inquiry.
"We should all not want that to happen, but it's going to happen if the allegation and his response are not tested in a proper formal process," Mr Bradley said.
Additional reporting by Associated Press
Register for free to continue reading
Registration is a free and easy way to support our truly independent journalism
By registering, you will also enjoy limited access to Premium articles, exclusive newsletters, commenting, and virtual events with our leading journalists
Already have an account? sign in
Register for free to continue reading
Registration is a free and easy way to support our truly independent journalism
By registering, you will also enjoy limited access to Premium articles, exclusive newsletters, commenting, and virtual events with our leading journalists
Already have an account? sign in