Cirque du Soleil performer falls from trapeze in horrific accident
Former Olympian Lisa Skinner plummeted to the ground in front of audience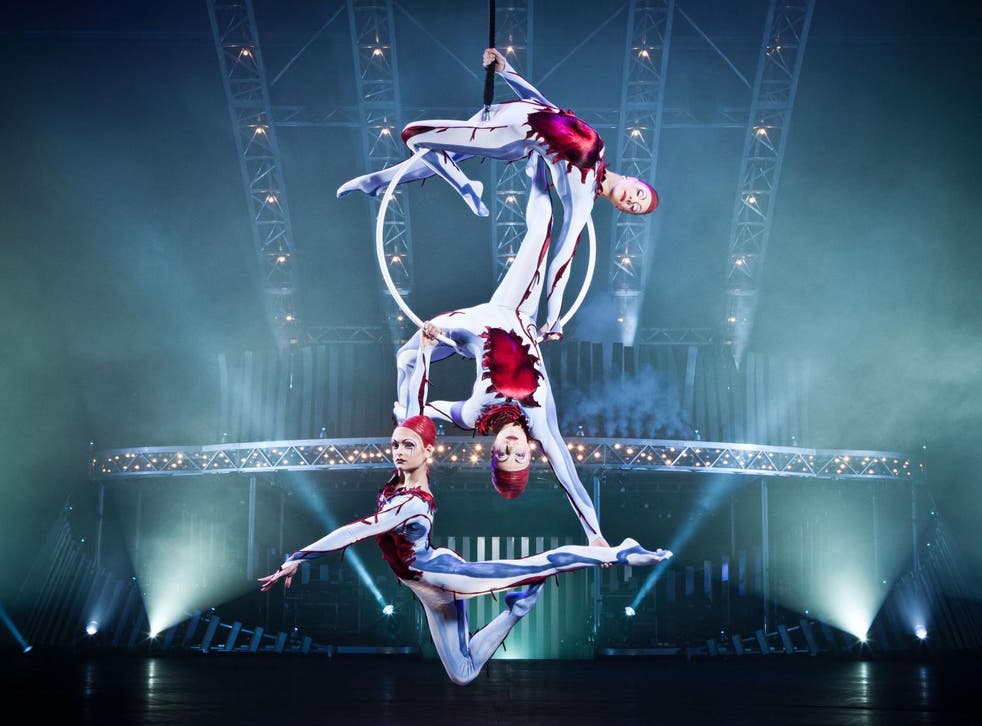 A trapeze artist plummeted to the ground in an accident during a Cirque du Soleil performance in Australia.
Lisa Skinner, a three-time Olympian who won gold at the 1998 Commonwealth Games, was reportedly about 16 feet from the ground performing a solo aerial hoops act when she appeared to lose her grip and suddenly dropped to the floor.
The 35-year-old athlete reportedly lost consciousness when she hit the ground during the show in Brisbane on Saturday and had to be placed in a neck brace before she was rushed out of the big top.
A Queensland Ambulance Service spokeswoman said the acrobat was taken to hospital in case she had sustained any internal injuries, but was in a stable condition.
A witness in the audience told 7 News Australia: "She was doing a hoop from the ceiling and she was suspending and doing a twisty thing and going through the hoop and then all of the sudden she just fell flat on the floor."
The audience, including many children, were reportedly left shocked by the accident, which occurred during a matinee performance of Cirque du Soleil's latest production, Kooza.
The show was stopped temporarily but resumed after Ms Skinner was taken away by paramedics.
Jessica Levoeuf from Cirque Du Soleil said the situation was something the circus is always prepared for.
"It's something that we actually rehearse for different scenarios every single week at Cirque du Solei," Ms Levoef told 7 News Australia.
"The safety and security of our artists and our patrons as well is always the number one concern.
"Our first response team reacted very quickly and the performer is responsive, safe and under great medical care at the moment."
Ms Skinner competed as a gymnast at the Olympic games in Atlanta, Sydney and Athens.
Cirque du Soleil: Kooza

Show all 5
Since retiring from competitive gymnastics, she has been performing dazzling but dangerous aerial hoop acts as a circus performer for several years.
Ms Skinner's injuries are reportedly still being assessed in hospital, but for the rest of the Cirque du Soleil cast the show is going ahead as normal.
A representative of the circus told local media their thoughts were with Ms Skinner as she recovered.
Join our new commenting forum
Join thought-provoking conversations, follow other Independent readers and see their replies