Coronavirus: Army deployed after Australian state records highest daily increase in cases for two months
Military will help with quarantine operations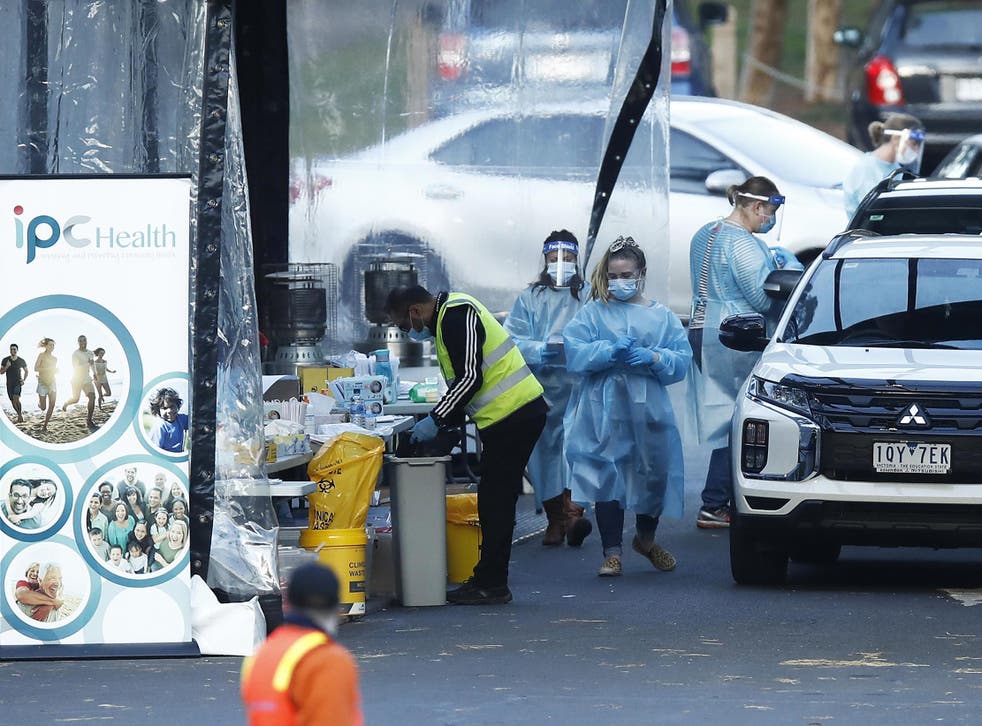 Members of the armed forces are to be used in Australia as part of efforts to stem the spread of coronavirus.
Troops are expected to arrive in Victoria on Friday — a day after the state recorded its highest 24-hour tally of infections in two months.
The second most populous state in the country plans on using military in quarantine operations amid a spike in Covid-19 cases.
Victoria reported 33 new infections on Thursday, marking nine days of double digit new cases.
It has around 200 current cases out of a country total of 270.
​Ambulances and mobile test centres have been deployed in the state in a bid to stop the spread of the virus.
Daniel Andrews, Victoria's premier, said authorities are beginning a testing blitz across the 10 most affected suburbs.
"We have ambulances and other vans that will literally be at the end of people's streets," he said. "We will see these [case] numbers go up in coming days."
Victoria's efforts to contain the virus will be supplemented by around 1,000 Australian military personnel who are expected to arrive on Friday, Linda Reynolds, the minister for defence, said.
The bulk of the troops will assist with the mandatory 14-day quarantine of anyone who arrives in Australia.
Ms Reynolds said about 150 personnel will also help with Victoria's testing programme.
The surge in new cases comes just weeks after Australia began easing social distancing restrictions.
Authorities believe the increase in new cases stemmed from family meet-ups while people have mild symptoms.
Scott Morrison, the prime minister, said Australia has safeguards in place to prevent the virus growing beyond the control of authorities, as he insisted states and territories must continue to reopen large swathes of the economy.
"We've gotta live alongside Covid. It's not going anywhere," Mr Morrison told reporters in Sydney. "We've gotta keep forging ahead."
More than 7,550 people have tested positive in the country to date.
Meanwhile, the death toll stood at 104 on Thursday.
Additional reporting by agencies
Join our new commenting forum
Join thought-provoking conversations, follow other Independent readers and see their replies