Coronavirus: Man tasered by police after fight over toilet paper at shop in Australia
Panic over outbreak sparks frenzied buying across country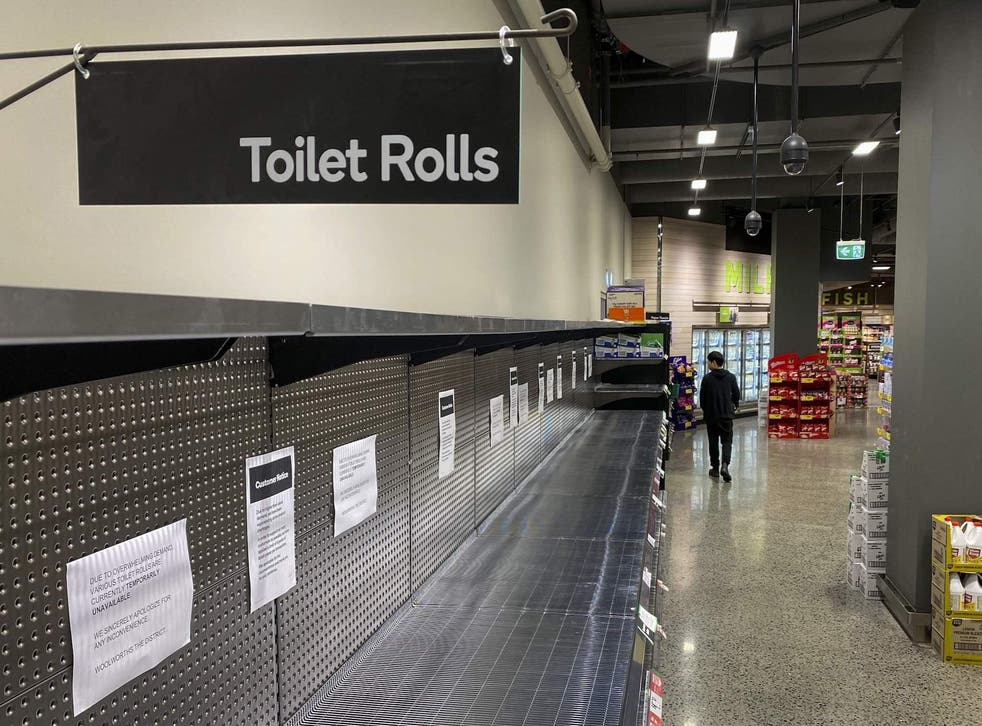 A man was tasered by police after allegedly attacking staff at a store in Australia that had run out of toilet roll.
Amid growing reports of panic buying linked to coronavirus across the country, police said the 50-year-old man became angry because a New South Wales department store was running out of tissues.
They say officers were told he threw toilet paper at one member of staff and grabbed the throat of a female customer who approached him.
The man was then approached by officers while he was at another store. He allegedly resisted arrest, reaching for one of the officer's guns and trying to put another into a headlock.
Police say they had to use a taser to subdue him before taking him to Tamworth Police Station. He was treated by New South Wales Ambulance paramedics, the police said.
He has been charged with two counts of common assault, resisting arrest and assault of an officer. He will appear on court on Friday after being refused bail.
Shops across Australia have reportedly been selling out of toilet paper within minutes of restocking, with some instituting four-roll limits on customers.
Airports empty as Coronavirus affects aviation industry

Show all 11
The latest incident follows a series of reports of altercations over dwindling supplies.
Join our new commenting forum
Join thought-provoking conversations, follow other Independent readers and see their replies