Coronavirus: New Zealand extends Auckland lockdown for 12 days as fresh outbreak spreads
Lifting restrictions 'worst thing we could do', Jacinda Ardern says as she announces extension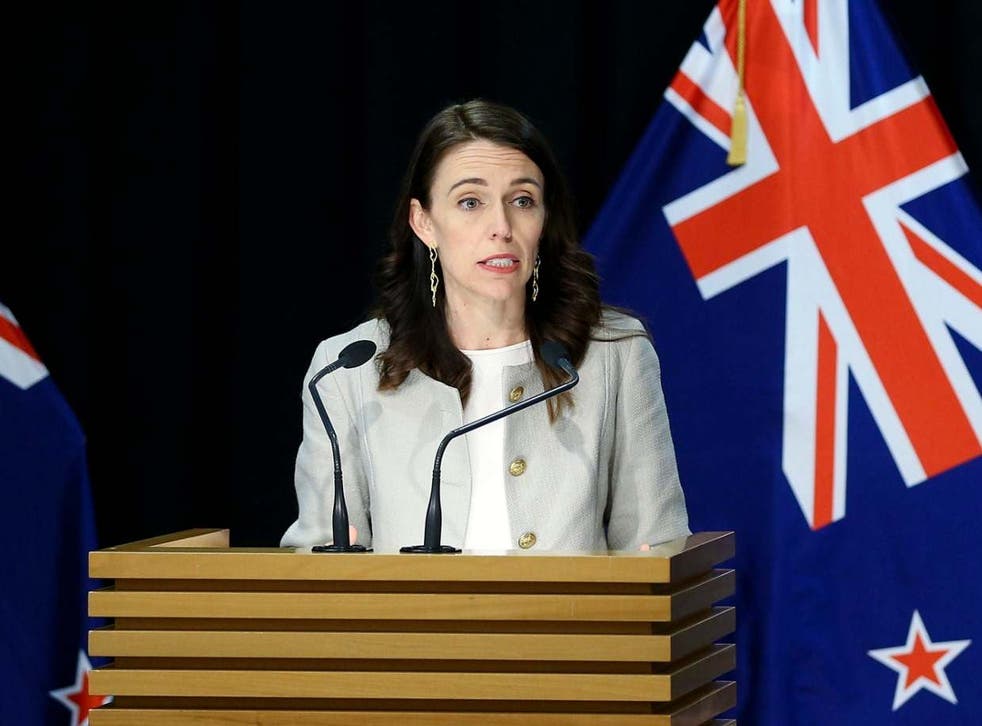 New Zealand has extended lockdown measures for a further 12 days as its fresh outbreak of coronavirus continues to spread, prime minister Jacinda Ardern announced.
Until midnight on 26 August, Auckland, New Zealand's largest city, will continue under heavy restrictions while most of the rest of the country will be subject to social distancing requirements which had been relaxed until Wednesday, when a cluster of new cases was found after more than three months without a domestic transmission of the virus.
Level 3 restrictions will remain in Auckland, which is home to roughly one-third of New Zealand's 5 million people, meaning that public venues such as libraries, cinemas and gyms must stay closed and people must work from home when possible.
"We do not want Auckland to be at Level 3 any longer than is needed to ensure the outbreak is managed," Ms Ardern told a press conference on Friday.
"As always the best economic response is a strong health response. And short and sharp is best.
"Lifting restrictions now and seeing a potential explosion in cases is the worst thing we could do for Auckland and the New Zealand economy."
A further 13 "community cases", meaning those where the virus was contracted in New Zealand, were identified on Friday, all of which bar one could be traced back to a man who works at a cold-storage warehouse in an Auckland suburb. There have been 29 community cases identified so far in the new outbreak.
Testing and contact tracing conducted so far suggests the first person among the new cluster to contract the virus was a worker at the Americold facility in Mount Wellington who became sick on approximately 31 July, Ms Ardern said on Friday.
"This may not be the origin of the outbreak, but on the information we have to date it's the earliest sign of the re-emergence of the virus," Ms Ardern told reporters.
She also said more than 30,000 tests have been conducted in the last 48 hours and that New Zealand has enough stock for a further 303,000.
Two of Friday's new cases were found in the small town of Tokoroa, some 120 miles south of Auckland. The pair are the first community cases of the new outbreak to have been found outside of Auckland, though they only tested positive after a visit from a close contact of one of the cases there.
New Zealand has officially reported 1,251 Covid-19 cases and 22 deaths during the pandemic so far.
Register for free to continue reading
Registration is a free and easy way to support our truly independent journalism
By registering, you will also enjoy limited access to Premium articles, exclusive newsletters, commenting, and virtual events with our leading journalists
Already have an account? sign in
Register for free to continue reading
Registration is a free and easy way to support our truly independent journalism
By registering, you will also enjoy limited access to Premium articles, exclusive newsletters, commenting, and virtual events with our leading journalists
Already have an account? sign in
Join our new commenting forum
Join thought-provoking conversations, follow other Independent readers and see their replies