Crocodiles swim in Australian flood waters as persistent heavy rain devastates the Northern Territories
Dogs have allegedly been dragged into the rising water by the reptiles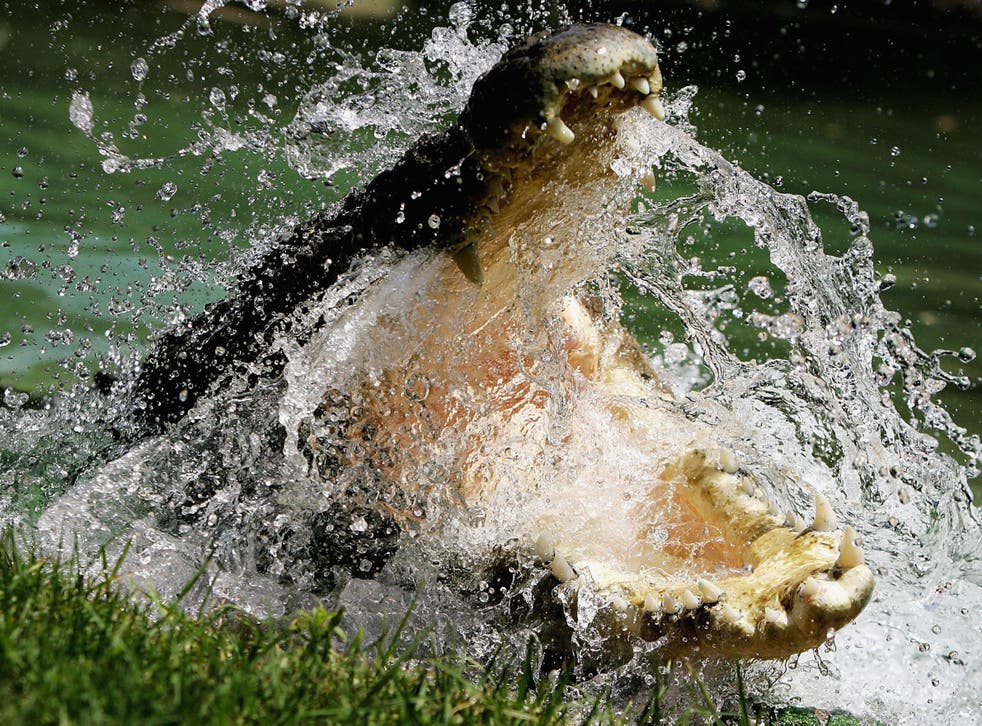 Saltwater crocodiles have been seen swimming in Australian floodwater after heavy rain in the some areas of the country has caused rivers to rise to dangerous levels.
Residents in the remote community of Daly River, 200 miles south of Darwin, said they saw the reptiles swimming in a submerged local football field.
Witnesses also claimed to have seen two dogs dragged into the floodwater by the crocodiles.
James Parry, a resident who was evacuated to Darwin, told the NT News: "You can be sleeping back at Daly and you'd be thinking about the water and where is the croc going to come from."
Dangerously high water levels have reached resident's homes in parts of the Northern Territories and emergency officials have asked people to "exercise extreme caution".
Andrew Warton, director of the territory's emergency services, said: "The Daly River is obviously populated by a large population of crocodiles and already we've seen reports of crocodiles sighted within the community," The Telegraph reports.
Some 400 residents from Daly River were evacuated to Darwin as the community became inundated with water due to persistent rain over the last three days.
Evacuated residents were taken to Five Mile, just outside of Daly River, on small boats before traveling to Darwin.
Mr Parry said: "I can launch a boat from the house if I wanted to. The water was tight up to the door."
Darwin Metropolitan Commander, Brent Warren, said an animal welfare team were planning on how to deal with pets left in the area after residents evacuated to Darwin raised concerns for their animals.
One person has died and two people are believe to be missing due to severe weather in the Northern Territories.
A 59-year-old woman drowned on Sunday after being trapped in a flooded car near Beswick. A 28-year-old man has not been seen since Christmas Day after allegedly being dragged into flood water and a third person has also been reported missing, The Telegraph reports.
The Bureau of Meteorology has issued severe weather warnings in the Northern Territories.
Join our new commenting forum
Join thought-provoking conversations, follow other Independent readers and see their replies