Decapitated toddler has head reattached by surgeons after car accident
Jaxon Taylor underwent six hours of surgery to reattach his head to his neck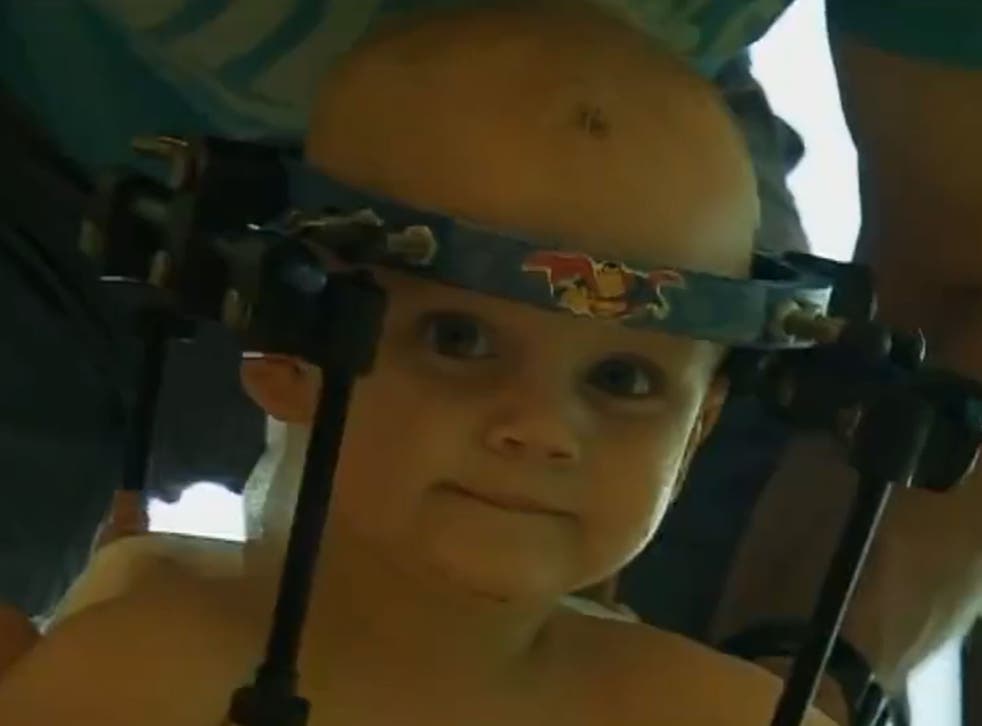 Surgeons in Australia have reattached the head of a toddler after it became separated from his neck in a car accident.
Jaxon Taylor, who is 16-months-old, was in the car with his mum and sister when it collided head-on with another vehicle at around 70mph.
The force of the crash was so severe it broke both his c1 and c2 vertebrae and his collarbone, pulling his head from his neck in what's known as an internal decapitation, The Sun reports.
Spinal surgeon Doctor Geoff Askin and his team were able to reattach Jaxon's vertebrae after six hours of surgery. The operation involved reattaching his vertebrae using a piece of wire, then taking a piece of his rib to graft the two vertebrae together, according to Fox News.
"A lot of children wouldn't survive that injury in the first place, and if they did and they were resuscitated then they may never move or breathe again," Doctor Askin told 7 News Melbourne.
He said Jaxon's condition was the worst injury of its kind that he'd seen.
Jaxon now has to wear what his family calls his "halo" to help the bones fuse back together. After wearing it for eight weeks, doctors say he will be able to live a normal and healthy life
The news comes after a team has been selected for a controversial human head transplant scheduled to take place in China in 2017.
Join our new commenting forum
Join thought-provoking conversations, follow other Independent readers and see their replies