Facebook bans woman who shared article on breastfeeding
The mother of four has been banned for two weeks for violating the site's nudity policy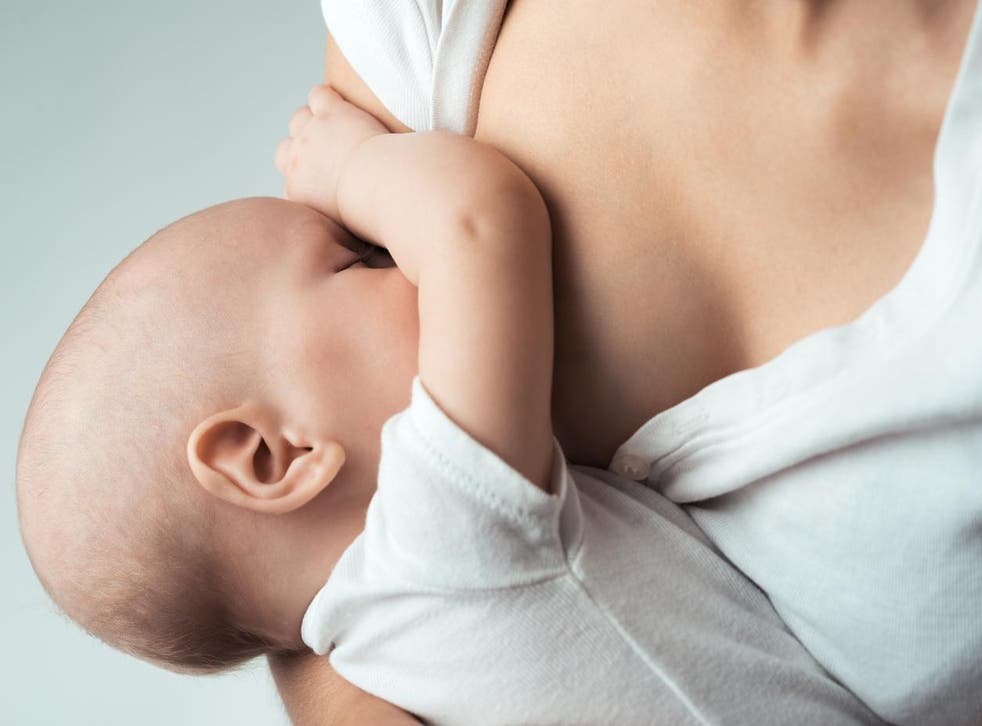 An Australian mother of four has been banned from Facebook for sharing an article on breastfeeding in a private group on the social media site.
Facebook told Kerryn Gill-Rich it was because the pictures accompanying the article on vasospasm - more commonly known as nipple blanching - a condition that occurs in breastfeeding women when blood flow to the nipple is limited, were in violation of its nudity policy.
The article contained medical information written by a certified lactation consultant on the issue, how women could deal with it, and images of blanched nipples as a reference.
Ms Gill-Rich had attempted to share the article twice in the Breastfeeders in Australia group and was banned for a week for each instance of attempted sharing.
Her appeals for review were to no avail.
She fears that one day the ban could become permanent and she would no longer be able to serve as one of the administrators for the group of 30,000 women.
Lauren Threadgate, the founder of the group, has hailed Ms Gill-Rich has a vital resource for these women as well - many of them first-time mothers or those going through post-partum depression that need support.
Woman kicked out of court for breastfeeding
"She doesn't just know about breastfeeding, but knows how to talk in a way that people understand, and to listen to them in a way that makes them feel heard," Ms Threadgate told Daily Mail Australia.
"Her experience breastfeeding four kids makes her a valuable contributor and source of information but her experience in her work and outside of breastfeeding also mean she is a wonderfully empathetic person with really refined communication skills."
A change.org petition in support of Ms Gill-Rich's efforts to share more information on breastfeeding on the site has popped up and been supported by 4,600 signatures.
Facebook could not be immediately reached for comment.
The petition said categorising pictures showing nipples of breastfeeding women as nudity is a "double standard" and many women have complained about pictures of mutilated fetuses posted by pro-life or anti-abortion groups being allowed as proof.
Breastfeeding in public controversies

Show all 11
Ms Gill-Rich wrote an open letter to Facebook that was posted on the Breastfeeders in Australia website by Ms Threadgate that said "it only takes a quick search on Facebook to find a flood of sexual and graphic content."
Facebook's policy site stated that "We agree that breastfeeding is natural and beautiful and we're glad to know that it's important for mothers to share their experiences with others on Facebook."
It said the "vast majority" of the photos shared are within compliance of the site's nudity policy.
However, it also appears to place blame on its users, stating "the photos we review are almost exclusively brought to our attention by other Facebook members who complain about them being shared."
This would mean the nipple blanching article Ms Gill-Rich posted may have been flagged by another user within the private group, since the post was not "public".
The site's Community Standards also states that it does "restrict some images of female breasts if they include the nipple, but we always allow photos of women actively engaged in breastfeeding or showing breasts with post-mastectomy scarring."
Facebook has recently come under fire for reportedly selling advertisement space to Russian groups that targeted voters in Michigan and Wisconsin during the 2016 US election - two states Donald Trump won.
There is an ongoing investigation by Congress and the FBI in the Russian role in interfering with the election and alleged ties between the Trump campaign team and Russian officials.
Join our new commenting forum
Join thought-provoking conversations, follow other Independent readers and see their replies