'Modern-day Ned Kellys' Gino and Mark Stocco evade police after alleged Australia-wide crime spree
The father and son are wanted in three states for a string of alleged violent crimes as well as being suspected of multiple thefts, burglaries, frauds and arson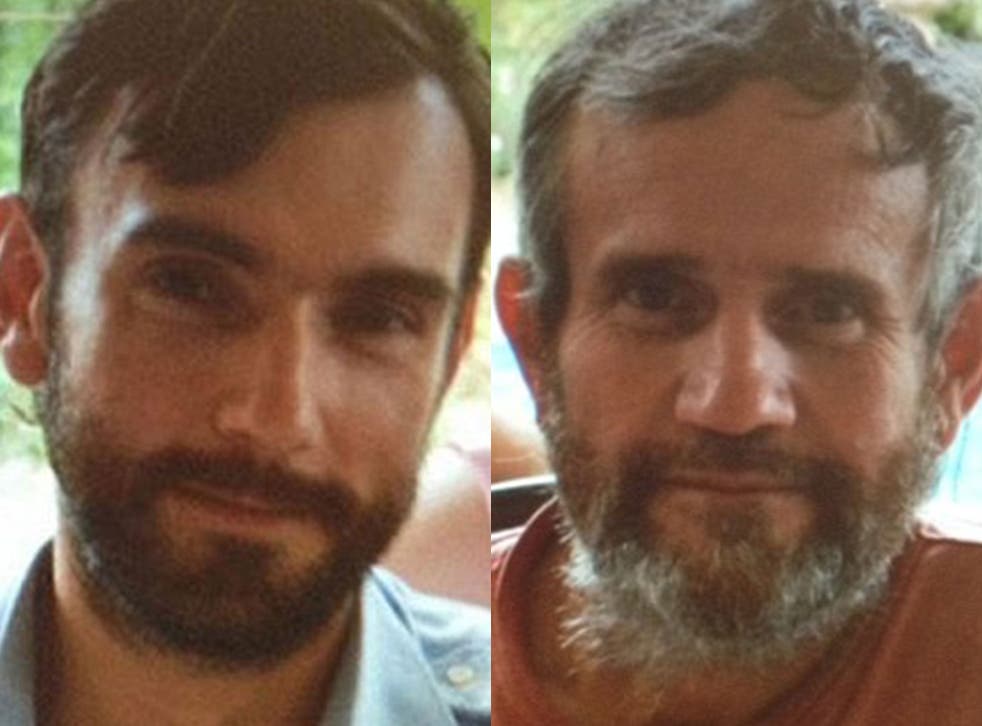 Two of Australia's most wanted criminals are believed to be hiding in "Kelly country", the mountainous, forested north-eastern corner of Victoria where the infamous 19th-century bushranger, Ned Kelly, roamed with his gang.
Father-and-son Gino and Mark Stocco have dodged a massive police operation, striking fear into rural communities. The Stoccos are desperate and carrying weapons including a high-powered .308 hunting rifle that will "go through the trunk of a tree", according to police. They have already used it, allegedly, to shoot at a highway patrol officer in Wagga Wagga, in New South Wales, last week.
Gino, 57, and Mark, 35, are wanted in three states for a string of alleged violent crimes as well as being suspected of multiple thefts, burglaries, frauds and arson. They have been on the run since 2007, travelling under cover of darkness and using false identities.
Police have reportedly been close to catching them on several occasions, but the pair have always managed to get away. Last week, they burst back on to the radar, when they shot at officers who had pulled them over in Wagga Wagga. Police confirmed that on Thursday the Stoccos drove at high speed past a checkpoint and later rammed a police car with their stolen vehicle.
According to local media, their crime spree began in 2003, when Gino used A$100,000 (£47,000) from a divorce settlement to buy a yacht. They spent three years travelling up and down the coast, defrauding people they met on land by using their personal documents to obtain bank loans and credit cards.
The pair served short jail sentences after being arrested in 2006 and Mark was also convicted of robbing his mother.
Over the past week, they have evaded police by switching between number plates and shaving their beards.
Register for free to continue reading
Registration is a free and easy way to support our truly independent journalism
By registering, you will also enjoy limited access to Premium articles, exclusive newsletters, commenting, and virtual events with our leading journalists
Already have an account? sign in
Register for free to continue reading
Registration is a free and easy way to support our truly independent journalism
By registering, you will also enjoy limited access to Premium articles, exclusive newsletters, commenting, and virtual events with our leading journalists
Already have an account? sign in
Join our new commenting forum
Join thought-provoking conversations, follow other Independent readers and see their replies