Female figures put on pedestrian crossing signs to fight 'unconscious gender bias'
Organisers argue using female as well as male silhouettes at traffic lights will help gender equality - but critics say it's a waste of money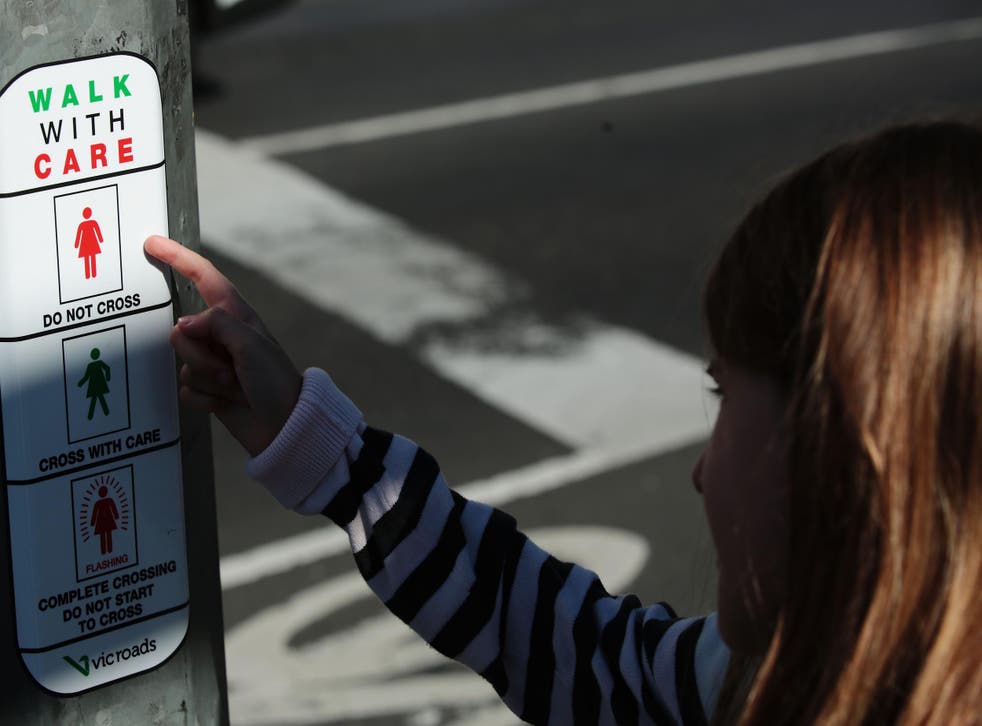 Female pedestrian crossing signals have been launched in Australia as part of a gender equality campaign to "reduce unconscious bias".
The 12-month trial programme in Melbourne depicts green women in dresses, instead of green men, on 10 traffic light signals across the city.
Lobby group Committee For Melbourne, who organised the campaign, said having only green or red silhouettes of men discriminated against women.
"Unconscious bias reinforces stereotypes and influences daily decisions and attitudes," said Committee For Melbourne CEO Martine Letts.
"The idea is to install traffic lights with female representation, as well as male representation, to help reduce unconscious bias."
However the move has proved controversial, with critics calling the change "unnecessary."
The scheme is also likely to be expensive, with costs for changing just six traffic lights $8,400 (£6,884).
However, a Government spokesperson confirmed that the scheme would be at no extra cost to the taxpayer.
Melbourne Lord Mayor Robert Doyle told the Herald Sun: "I'm all for doing anything we can for gender equity, but really?
"Unfortunately, I think this sort of costly exercise is more likely to bring derision."
Opponents to the scheme also took to social media to voice their criticism.
However Ms Letts said the programme had the backing of Victorian governor Linda Dessau and served as a "meaningful way" of demonstrating 50 per cent of the population is female.
"Some people have expressed a little scepticism wondering whether it's gesture politics rather than having any real substance," she told ABC.
"But these symbols are a practical and meaningful way to demonstrate that in fact 50 per cent of our population is female and should therefore also be represented at traffic lights."
The trial signals were installed on Tuesday ahead of International Women's Day.
Join our new commenting forum
Join thought-provoking conversations, follow other Independent readers and see their replies