Female backpacker thwarts 'attempted murder' by smashing attacker round head with shovel
Man charged following incident on hiking trail in Western Australia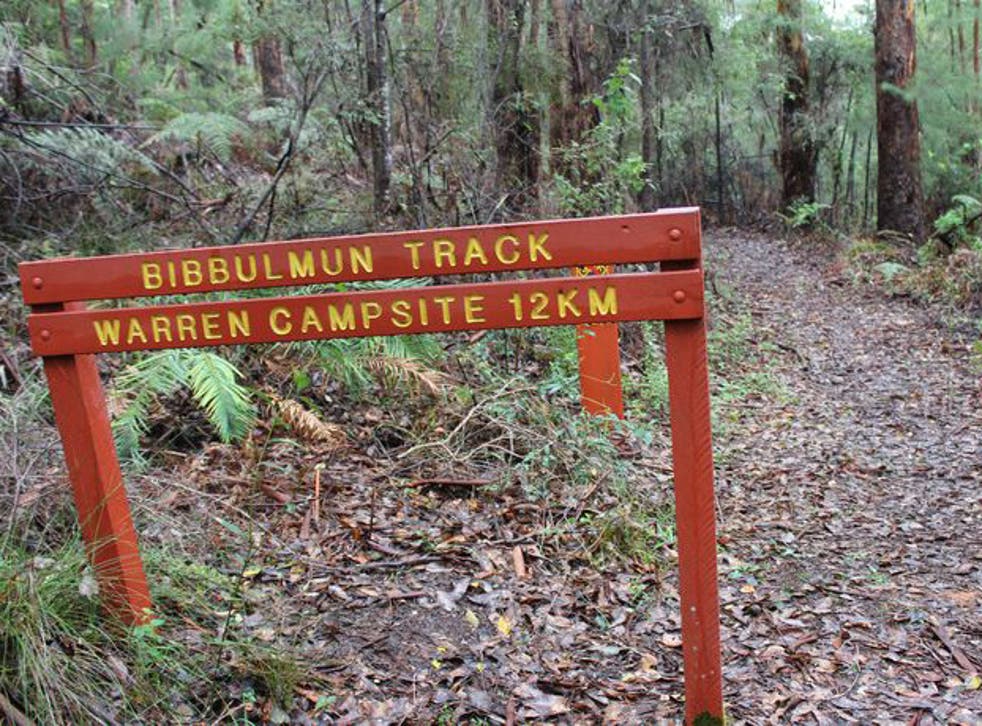 A man who attacked two Finnish backpackers in a "horrifying" incident was only stopped when a female victim smashed him with a shovel, police say.
Matt Whittaker, 36, was charged with attempting to unlawfully kill a person following the assault on Saturday, which occurred on a popular hiking trail in Western Australia.
Police said the hikers, a man and a woman, both aged 33, were walking the iconic Bibbulmum Track when a driver rammed the man with a pickup truck, before getting out and attacking him with a shovel.
The attacker then "turned his attention" on the hiker's female companion, according to authorities. Despite his injuries, the male backpacker managed to get up and wrestle the man, dragging him to the ground.
But the assailant was only subdued when the female hiker struck him with his own shovel, The West Australian newspaper reported.
A passer-by stopped to help and the three of them restrained the man until police arrived. The hikers and the driver were all taken to hospital, with the male victim reportedly suffering a major head wound.
Korean backpacker Joohee Han winched to safety after a week in the Australian bush
Police seized his Mitsubishi Triton, which allegedly displayed stolen number plates.
"The male victim and his female friend are both Finnish nationals, visiting and working in Australia," a police spokesperson said.
"Prior to this incident they did not know the driver of the vehicle and had not been involved in any prior incidents with him."
World news in pictures

Show all 50
Mr Whittaker appeared in Midland magistrate's court on Tuesday to confirm he understood the charge. He did not make a bail application and was remanded in custody until he appears in court again next week.
Steve Sertis, lead guide of the Bibbulmun Track Foundation, told ABC News he initially thought the news was "some kind of April Fool's joke".
"It's just horrifying, it's something you wouldn't even think would happen to anyone," he said. "It's certainly way out of the ordinary, the Bibbulmun Track is generally a very safe place."
The victims' names were not revealed.
Join our new commenting forum
Join thought-provoking conversations, follow other Independent readers and see their replies