Four women accused of witchcraft tortured in Papua New Guinea
One of the women, whose ordeal was captured on film, is believed to have died after being beaten and burnt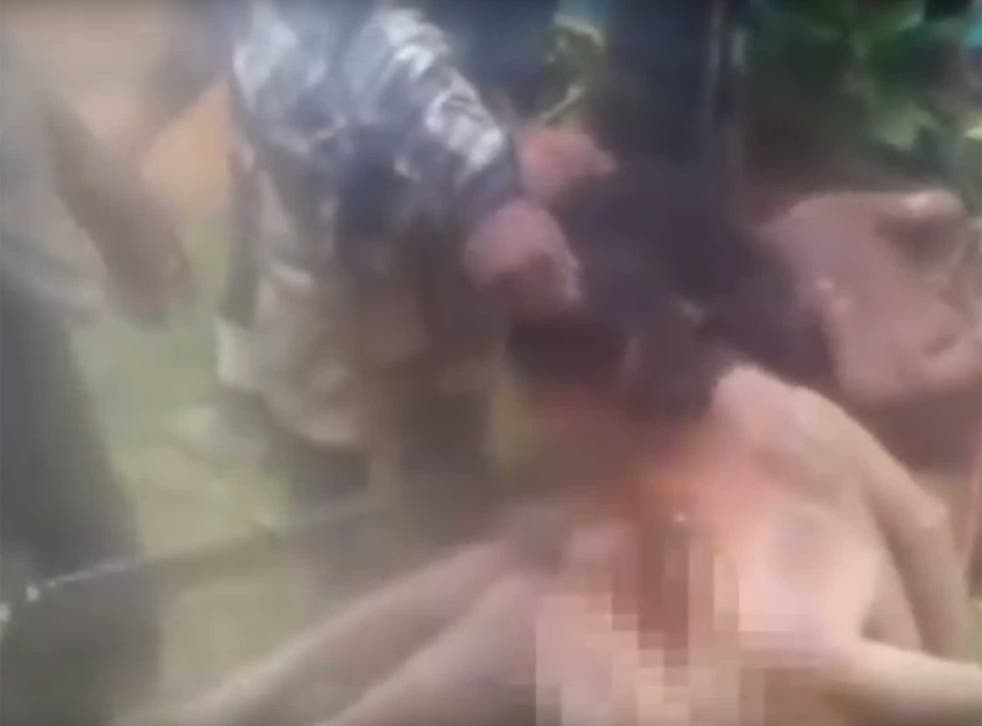 Four women have been brutally tortured in Papua New Guinea after being accused of witchcraft, a new video purports to show.
The women, who have not been identified, have been stripped naked and can be heard on the video pleading with their captors, the Guardian reports.
Papua New Guinea (PGN) has a persistent issue with witchcraft belief and despite government efforts in recent years, some observers warn the beliefs are spreading as villagers leave previously isolated communities to work in cities.
It is believed the video was shot in August, after the four women were accused of "invisibly" taking a man's heart and were tortured until they returned it. Sadly, this appeared to only prove their guilt in the eyes of the attackers.
"There's no real way they can prove themselves innocent," a source, who claims to have helped rescue women in similar situations, told the Guardian.
In the video one woman can be heard pleading, screaming: "My son, stop it!" Around the women, men wielding machetes strike the women, and burn them with a heated wire.
It has been claimed one woman died as a result of the ordeal, but this has not been confirmed.
The video came to light after it was shared by social media users, who appeared to approve of the actions of the attackers, who also shared the video. "It's actual participants who are there and actually bragging about what they're doing.
"It's kind of like an Abu Ghraib video or something," the source added.
The 1976 Sorcery Act, jailing of anyone found practising "black" magic, was only repealed in 2013. Although men are sometimes accused of witchcraft, the overwhelming majority of victims are female.
Papua New Guinea, a small, mostly unexplored nation off Australia's north-eastern coast, has consistently recorded endemic levels of violence against women. A 2013 study in The Lancet found 41 per cent of men on Bougainville Island, PNG, had raped a non-partner.
Countries where sexual violence has become a way of life

Show all 19
The video is just the latest example of witchcraft beliefs to emerge from PGN, many of which have taken on an economic accent as the country enjoys a coal boom.
In 2013, four women were tortured and one – Helen Rumbali – was beheaded. It was reported the victims were targeted because their family had a "'permanent house' made of wood."
Register for free to continue reading
Registration is a free and easy way to support our truly independent journalism
By registering, you will also enjoy limited access to Premium articles, exclusive newsletters, commenting, and virtual events with our leading journalists
Already have an account? sign in
Register for free to continue reading
Registration is a free and easy way to support our truly independent journalism
By registering, you will also enjoy limited access to Premium articles, exclusive newsletters, commenting, and virtual events with our leading journalists
Already have an account? sign in
Join our new commenting forum
Join thought-provoking conversations, follow other Independent readers and see their replies