Geoffrey Rush denies allegations of 'inappropriate behaviour' in play
Sydney Theatre Company confirmed it had received a complaint against the actor relating to his time starring in their production of King Lear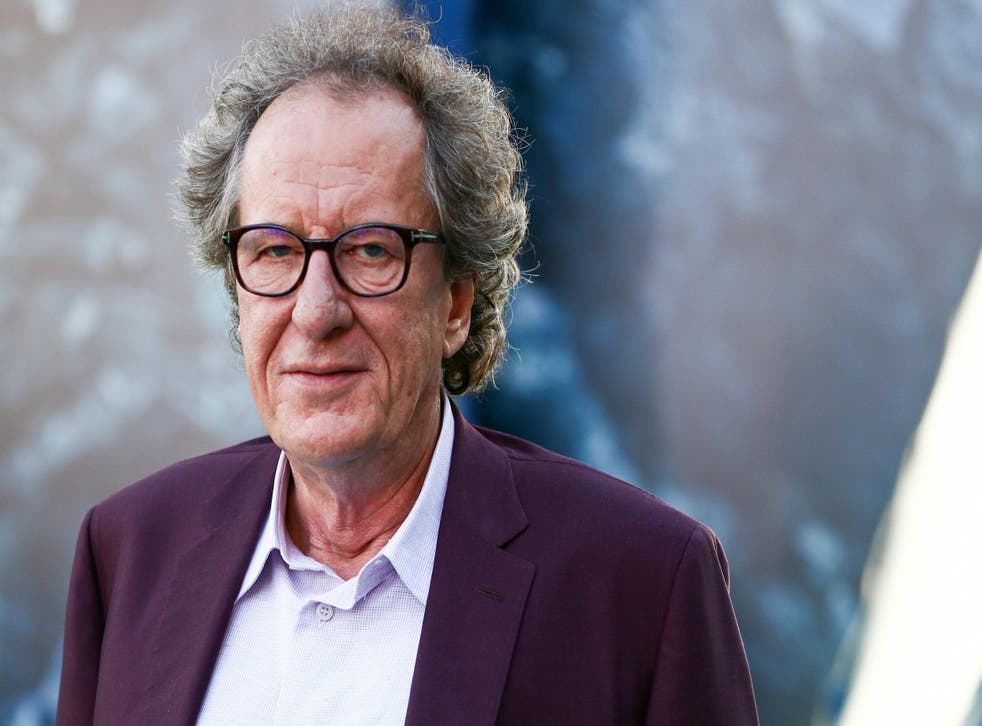 Geoffrey Rush has denied allegations of "inappropriate behaviour" during a Sydney Theatre Company production of King Lear, after the company said it had received a complaint against him.
Rush's lawyer said in a statement that no direct notification of the allegation had been received by Rush or any of his representatives by either the STC or the complainant, neither was there any "provision of details, circumstances, allegations or events that can be meaningfully responded to".
The allegation was first reported by Australia's The Daily Telegraph, in which the STC confirmed that a complaint was made relating to Rush's time with the production that ran from November 2015 to January 2016.
"Sydney Theatre Company was asked by a News Ltd journalist earlier this month whether it had received a complaint alleging inappropriate behaviour by Mr Rush while he was employed by the company. STC responded truthfully that it had received such a complaint," a spokesperson for the STC has said.
"At the time the complaint was made, the complainant requested that the matter be dealt with confidentially, and did not want Mr Rush notified or involved in any investigation. STC complied, acting in the interest of the complainant's health and welfare. As already stated, the Company received the complaint after Mr Rush's engagement had ended."
"STC has at all times been clear that this was an allegation made to (not by) STC and not a conclusion of impropriety."
The actor said that, as soon as he was made aware of rumours of a complaint, he immediately contacted senior management at STC to seek clarification on the nature of the allegation.
"They refused to illuminate me with the details," he continued. "I also asked why this information was being withheld, and why, according to standard theatre practice the issue had not been raised with me during the production via stage management, the director, my fellow actors or anyone at management level. However, no response was forthcoming."
"In this current environment, 'inappropriate behaviour' may mean abuse, bullying or other forms of reprehensible activity. These are matters that deserve forthright and objective levels of discussion," Rush's lawyer said. "It must be made clear from the outset that Mr. Rush abhors any form of maltreatment of any person in any form."
"His treatment of fellow colleagues and everyone he has worked with is always conducted with respect and the utmost propriety. Whether on a film set or in the theatre, Mr. Rush has always adhered to the finest professional principles in pursuit of his craft."
"It is a great disappointment to Mr. Rush the STC has chosen to smear his name and unjustifiably damage his reputation in this way," his lawyer added.
"At this stage, Mr. Rush can only reiterate his statement that he denies having been involved in any 'inappropriate behaviour' whatsoever. Until there is decency afforded to Mr. Rush of what the 'inappropriate behaviour' actually is then there is nothing more that can be said at this stage."
Rush won the Oscar for Best Actor for playing David Helfgott in Shine and was nominated for Best Supporting Actor for Shakespeare in Love; he is well-known for the role of Hector Barbossa in the Pirates of the Caribbean films and has worked extensively in theatre. He previously worked with STC on multiple projects, including The Importance of Being Earnest and The Government Inspector.
Register for free to continue reading
Registration is a free and easy way to support our truly independent journalism
By registering, you will also enjoy limited access to Premium articles, exclusive newsletters, commenting, and virtual events with our leading journalists
Already have an account? sign in