'Massive and mean' giant huntsman spider traps Australian couple in home
Spider has a venomous bite but mostly avoids humans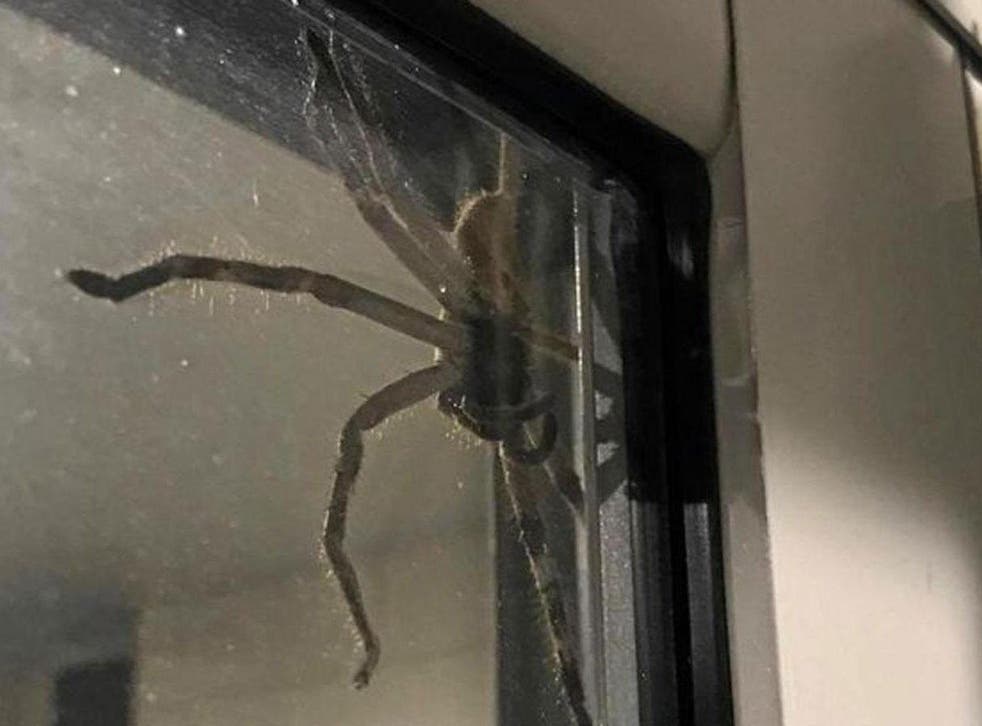 A family was trapped in their house after a "massive" venomous huntsman spider blocked their doorway.
Lauren Ansell and her partner said they were unable to enter their garden in Mount Coolum, Queensland, because of the creature.
The pair later named the spider "Aragog", a giant spider from the Harry Potter series.
"It was preventing us from using our BBQ," Ms Ansell told Sunshine Coast Daily.
"We made it unhappy as we tried to move it so we could cook.
"My boyfriend tried to squish it in the door but the spider was smart.
"The door only claimed two of its legs and it dropped and ran into the garden."
But Ms Ansell later said she didn't want to kill the spider.
Her boyfriend tried to use their cat, Aurora, to scare off the arachnid, but it remained unmoved.
The couple posted images of the giant spider to Facebook but now Aragog has moved on, leaving Ms Ansell and her boyfriend to freely use their garden.
However, it is believed to lurk nearby. "It's in the garden and we haven't seen it since,' Ms Ansell told the Mail Online.
World news in pictures

Show all 50
"It's massive and was mean, but it's alive and we didn't want to kill it."
Huntsmen spiders have a venomous bite which they use to demobilise prey. They are not generally seen as harmful to humans but if they do bite, it can be painful and cause swelling.
The symptoms are sometimes accompanied by nausea and heart palpitations.
Join our new commenting forum
Join thought-provoking conversations, follow other Independent readers and see their replies