Great Barrier Reef sponsorship plans spark advertising quarrel
World's biggest coral reef is under threat from farming activities, mining and climate change
Phoebe Weston
Wednesday 16 December 2015 19:41 Comments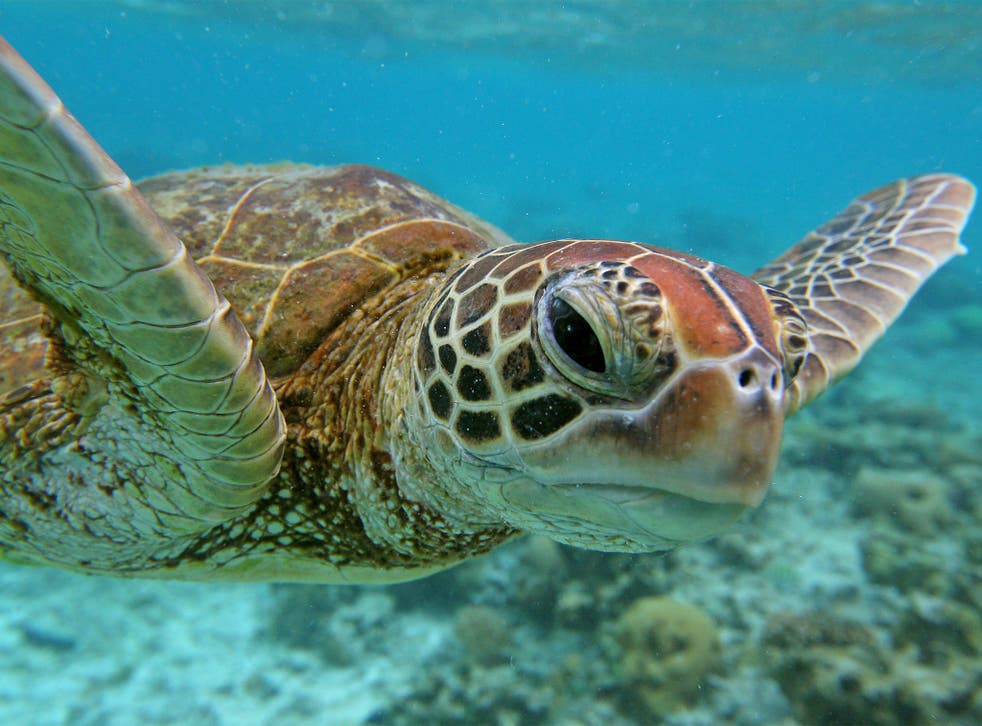 What the Great Barrier Reef, under threat from mining and pollution, now needs is corporate sponsorship, the Australian government has decided.
Soon after plans to offer branding rights for hard cash were announced, questions were being asked as to whether polluters would use the investments to hide poor environmental credentials.
The world's biggest coral reef, which stretches more than 1,400 miles along the Australian east coast, is under threat from farming activities, mining and climate change. In a brochure entitled "Partnerships for the Reef", the government-backed Reef Trust outlined details of programmes that investors could brand.
Projects for sale include a 1m Australian dollars investment for a seabird resilience programme and a A$7m (£3.4m) investment on a crown-of-thorns starfish control programme. Other projects include a native plant nursery and weed-control programme costing A$2m and a programme to help to establish floating wetlands to reduce pollutants, at a cost of A$3m.
"Your role and commitment to protecting and conserving the Great Barrier Reef will be widely acknowledged," a government sponsorship brochure said.
However, Senator Larissa Waters, of the Australian Greens political party, condemned the sponsorship idea: "While private donations for reef protection are welcome, they shouldn't be in exchange for advertising rights" she told ABC Radio.
The beauty of coral reefs

Show all 6
Senator Waters was also concerned about the potential for "companies which are threatening the reef to buy positive reef branding to try to avert the reputational damage they deserve". She said letting coal companies sponsor the reef would be like "letting tobacco companies sponsor hospitals". She said: "It's a bit rich for the government to be cooking the reef with its coal obsession, and then wanting rich individuals to bail it out."
The Environment Minister, Greg Hunt, encouraged organisations to come up with their own ideas as well, with a view to exploring how they could be co-funded.
The health of the reef has been a subject of much debate. Unesco considers the World Heritage Site to be in danger, with concerns raised over new industrial and mining developments. An interim report by the Great Barrier Reef Water Science Taskforce delivered to the government this month found that targets to improve water quality around the reef will be difficult without significant increases in funding and dramatic changes to government policy. They found that the A$275m committed from the Queensland government and the A$300m by the Commonwealth was insufficient to protect the reef.
Register for free to continue reading
Registration is a free and easy way to support our truly independent journalism
By registering, you will also enjoy limited access to Premium articles, exclusive newsletters, commenting, and virtual events with our leading journalists
Already have an account? sign in
Join our new commenting forum
Join thought-provoking conversations, follow other Independent readers and see their replies