Great white shark put in public swimming pool after washing up on Australian beach
Onlookers tried to help the beached predator but were unable to return it to the sea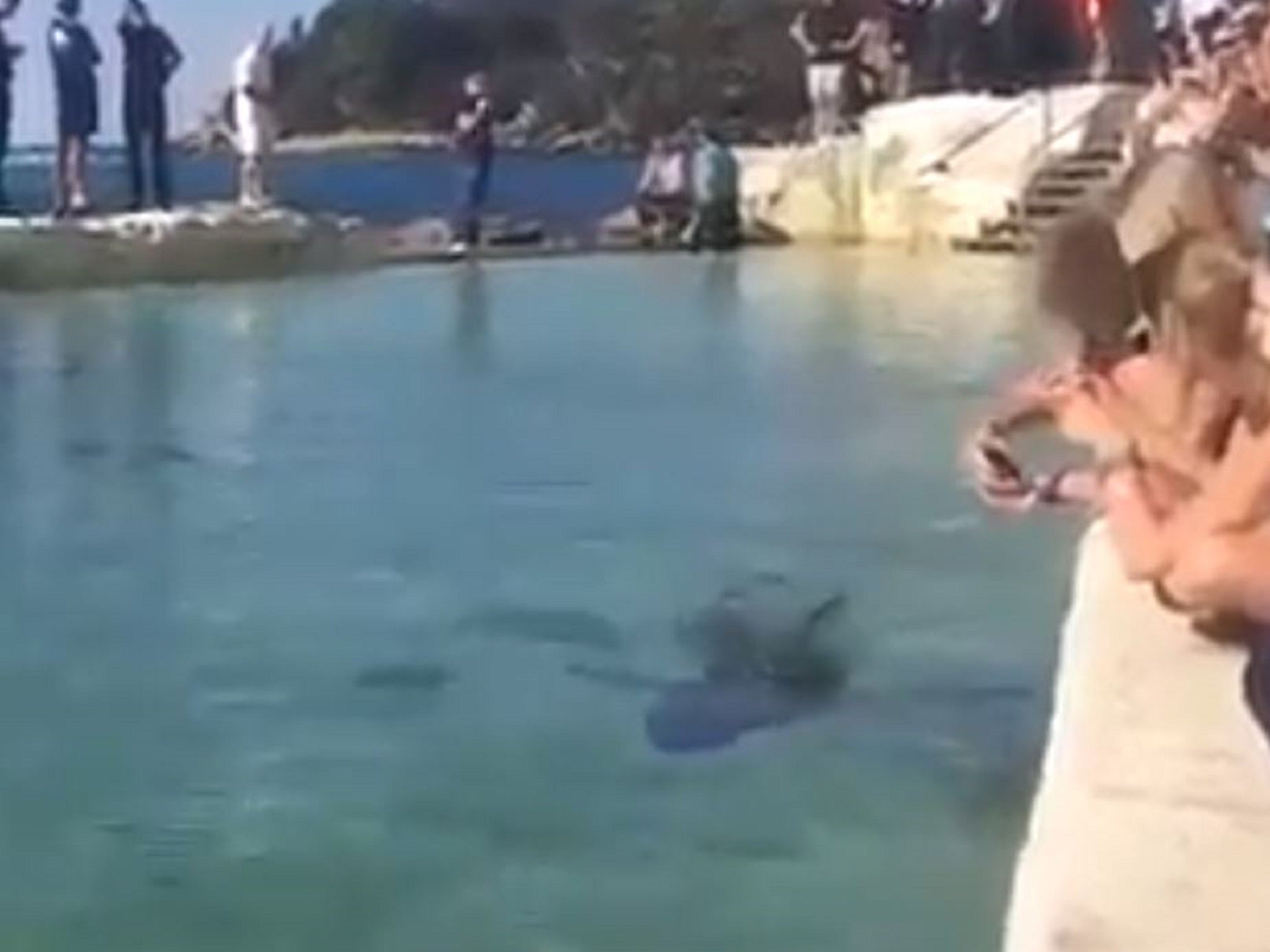 A great white shark has been temporarily rehomed in a Sydney swimming pool after washing up on a popular swimming beach.
The juvenile predator was found injured on Manly beach on Monday afternoon.
Beachgoers tried to help it back into the water but were unsuccessful and alerted marine rescue.
Rescuers transferred the shark to the nearby Fairy Bower pool to allow it to recover before being re-released.
Manly Sea Life Sanctuary rescued the shark with a stretcher and released it into the sea swimming pool, where it is likely to stay until Tuesday, staff said.
Footage shot by incredulous eyewitnesses showed the shark swimming around the pool in circles.
The pool will remain closed until the shark is released.
Join our commenting forum
Join thought-provoking conversations, follow other Independent readers and see their replies