Great white shark 'swallowed teacher whole' during Australia diving session, inquest hears
One of the divers 'screamed and saw the shark thrashing around' where Sam Kellet had been moments earlier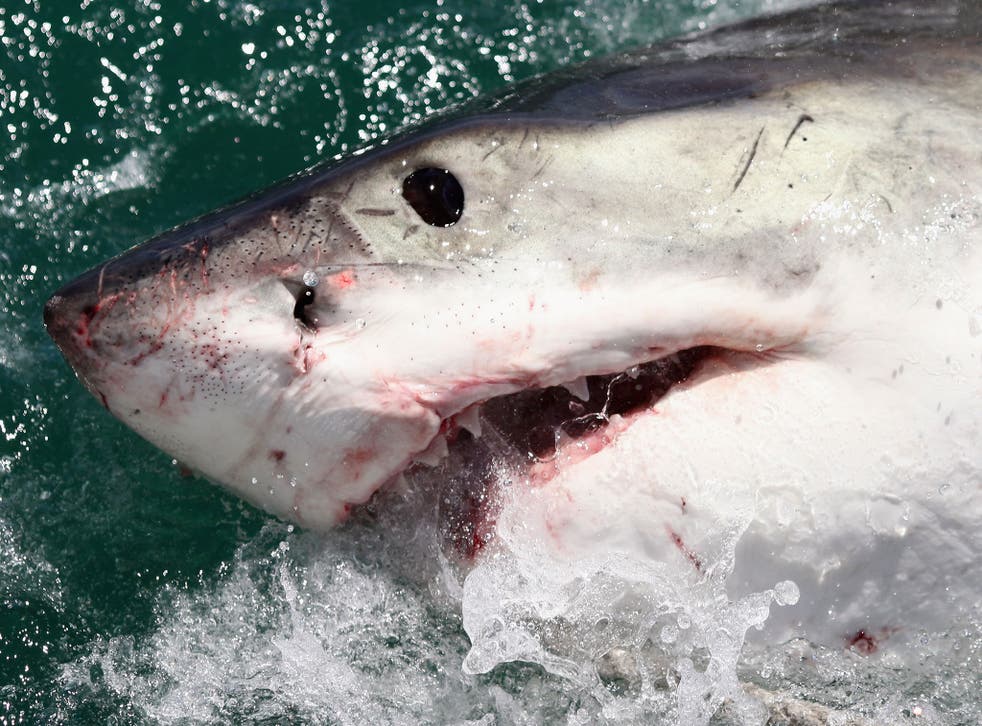 A teacher was "swallowed alive" by a great white shark as he fished with friends in south Australia, an inquest has heard.
Sam Kellet, 28, was planning to dive at a different spot 100km away from Goldsmith Beach, west of Adelaide, but a catastrophic fire warning forced them to move, ITV reported.
He was freediving with friends and fellow spearfishermen when the shark attacked in February 2014.
One of the divers reportedly screamed and saw the shark thrashing around where Mr Kellet had been moments earlier.
Adelaide Now reported witness Aaron Whitaker as saying he was swimming on the surface when he heard his friend Wyatt Ramount yell out to him.
"I turned around [and] saw the tail of a shark come out of the water and it was thrashing around," he said.
"I put my face under the water to see the shark but I could not see it.
"All of a sudden a white pointer shark came out the murky water vertically towards the surface just behind me and almost launched itself out of the water."
Police divers were unable to recover Mr Kellett's body. However they found two lead weights and Mr Kellet's spear gun, which had "discernible serrated incisions" consistent with white shark teeth impressions, the inquest heard.
Mr Kellett's parents David and Ann said in a statement last year that their son had a great respect for the ocean.
"He knew he was a a visitor in their backyard and the last thing he would want is for this shark, or any other, to be hunted down and culled," they said in a statement released via South Australian police, in a report by ABC.
The inquest continues.
Hundreds of sharks gather
Register for free to continue reading
Registration is a free and easy way to support our truly independent journalism
By registering, you will also enjoy limited access to Premium articles, exclusive newsletters, commenting, and virtual events with our leading journalists
Already have an account? sign in
Register for free to continue reading
Registration is a free and easy way to support our truly independent journalism
By registering, you will also enjoy limited access to Premium articles, exclusive newsletters, commenting, and virtual events with our leading journalists
Already have an account? sign in
Join our new commenting forum
Join thought-provoking conversations, follow other Independent readers and see their replies