Greg Norman: chainsaw accident almost claims hand of golfing champion
Norman had posted pictures of himself using the tool in week before the attack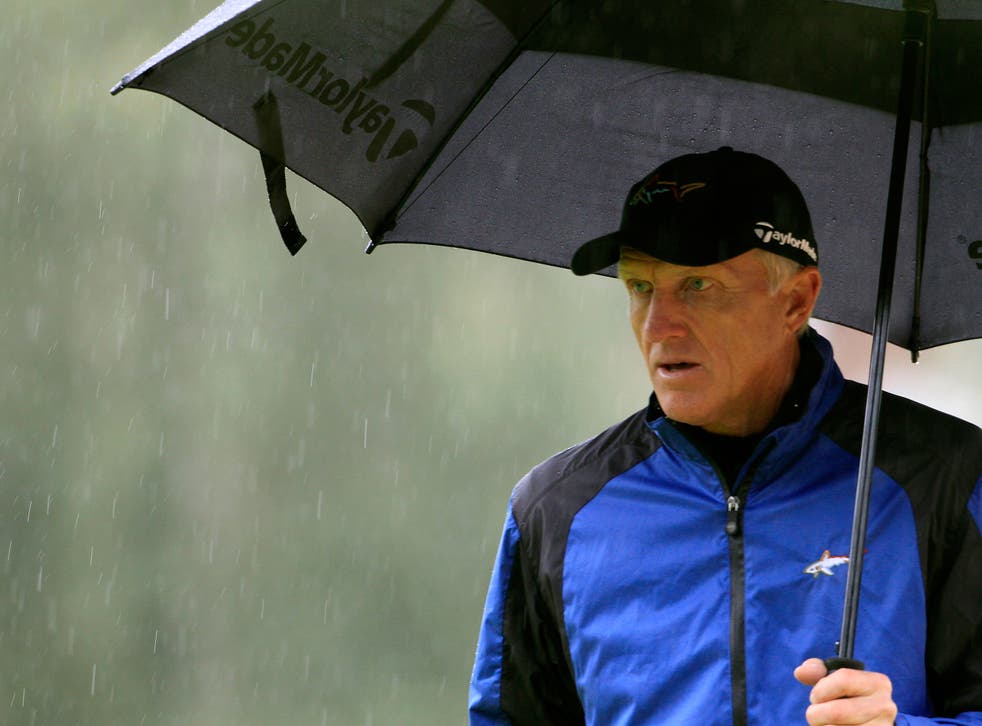 Golfing great Greg Norman narrowly avoided losing one of his hands after a chainsaw accident.
The Australian golfer who was the world's number one through much of the 1980s and 1990s is in hospital after an accident, and has posted a photograph of himself in the hospital on his Instagram.
"Working with a chainsaw ALWAYS be respectful of the unexpected," he wrote. "I was one lucky man today. Damaged, but not down & out. Still have left hand."
Norman, who is 59-years-old and lives in Florida, posted a photo of himself using a chainsaw to cut back mandrakes only a week ago.
Norman, who is known as The Great White Shark, won 91 professional tournaments during his career, including 20 US PGA tour titles and British Open Championships in 1986 and 1993.
Join our new commenting forum
Join thought-provoking conversations, follow other Independent readers and see their replies