3D printed guns seized by Australian police during raid
Authorities believe plastic weapons would have been capable of being fired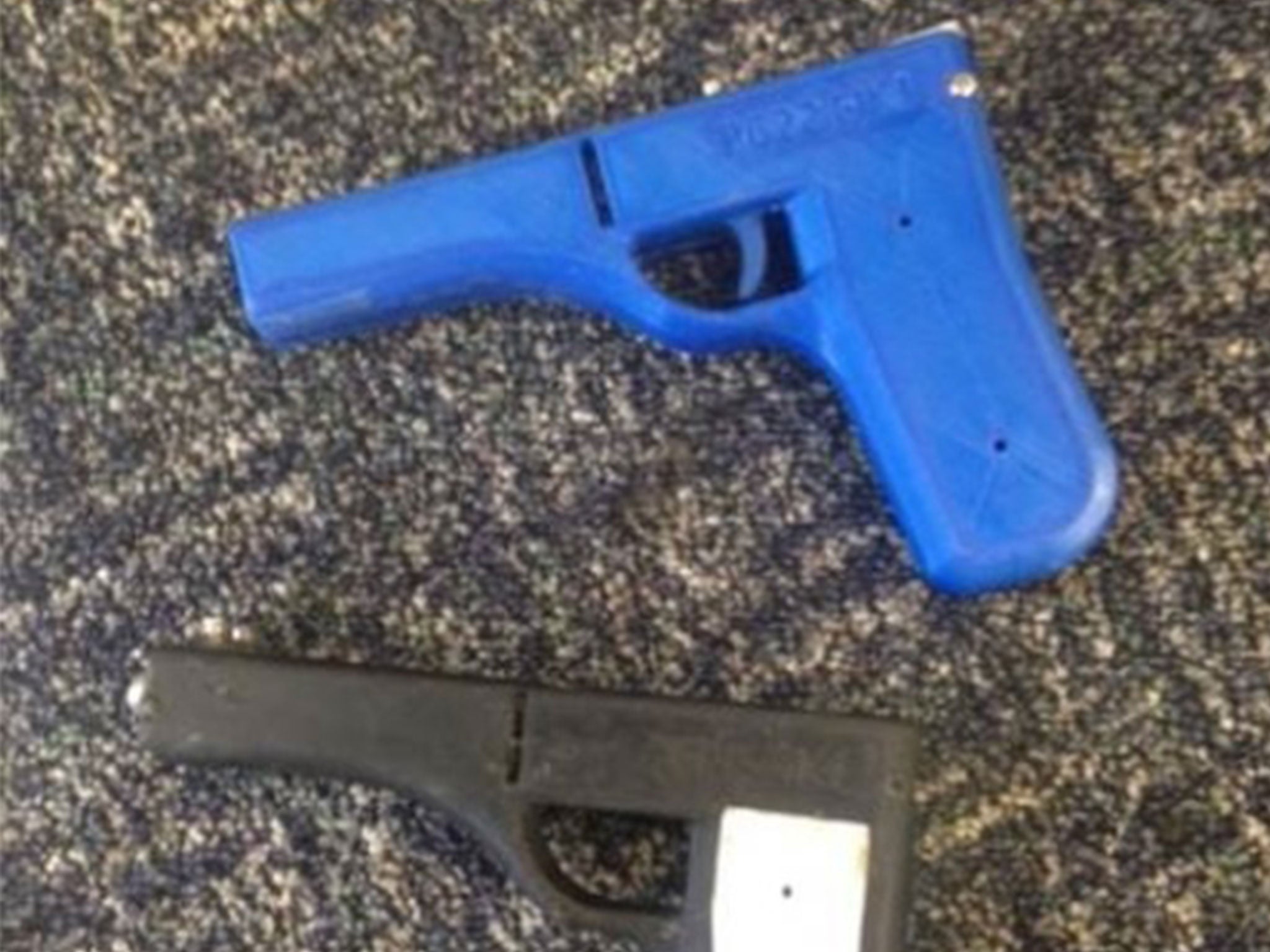 Police in Australia have seized a number of handguns thought to have been manufactured using a 3D printer.
Three firearms and various other weapon parts were discovered during the search of a property in Mudjimba, Queensland, on Wednesday.
The weapons found at the scene were produced using a 3D printer over the last two months and were capable of being fired, Queensland Police said.
An unnamed 27-year-old Mudjimba man was arrested and later charged with 12 offences including possessing dangerous weapons and manufacture of weapons without a licence.
He had been due to appear at Maroochydore Magistrates Court on Thursday.
Detective Senior Sergeant Daren Edwards told Queensland-based newspaper The Courier-Mail the find had been an alarming find and a first for the area.
He said the weapons appeared close to completion and only a handful of metal parts, including a firing pin, would have been necessary in order for them to be used.
None of the handguns found at the scene were identical, leading investigators to suggest the suspects may have been experimenting to find the most effective design.
"This is something you read about, but we have not seen around here before, so it's rare for sure," DSS Edwards added.
Several fake drivers' licences and credit cards, also allegedly made using printers and scanning equipment, were seized at the property, along with methylamphetamines and MDMA capsules.
Earlier in July, the US Department of Justice ruled blueprints to 3D print and build guns could be re-uploaded to the internet.
The judgement followed a four-year legal battle between the State Department and the company who had designed the firearm in question, Defense Distributed.
World news in pictures
Show all 50
Plans created by the firm for a handgun called "The Liberator" were downloaded more than 100,000 times in the two days after they appeared online in May 2013, before the US government ordered their removal.
The Second Amendment Foundation, a gun rights organisation which brought the lawsuit on behalf of Defense Distributed founder and crypto-anarchist Cody Wilson, described the ruling as a "victory for free speech".
The Liberator has been tested across the world with varying degrees of success. In 2014, a Japanese man was arrested after building five copies of the gun, only two of which authorities said possessed "lethal power".
However, Defense Distributed's website will allow users from 1 August to download from a library of gun parts, which includes components for semi-automatic rifles such as the AR-15, used in a number of recent mass shootings.
Join our commenting forum
Join thought-provoking conversations, follow other Independent readers and see their replies