Head covered up child abuse at exclusive Australian school
Although Dr Paterson was aware of the many allegations against his staff he never reported anything to the police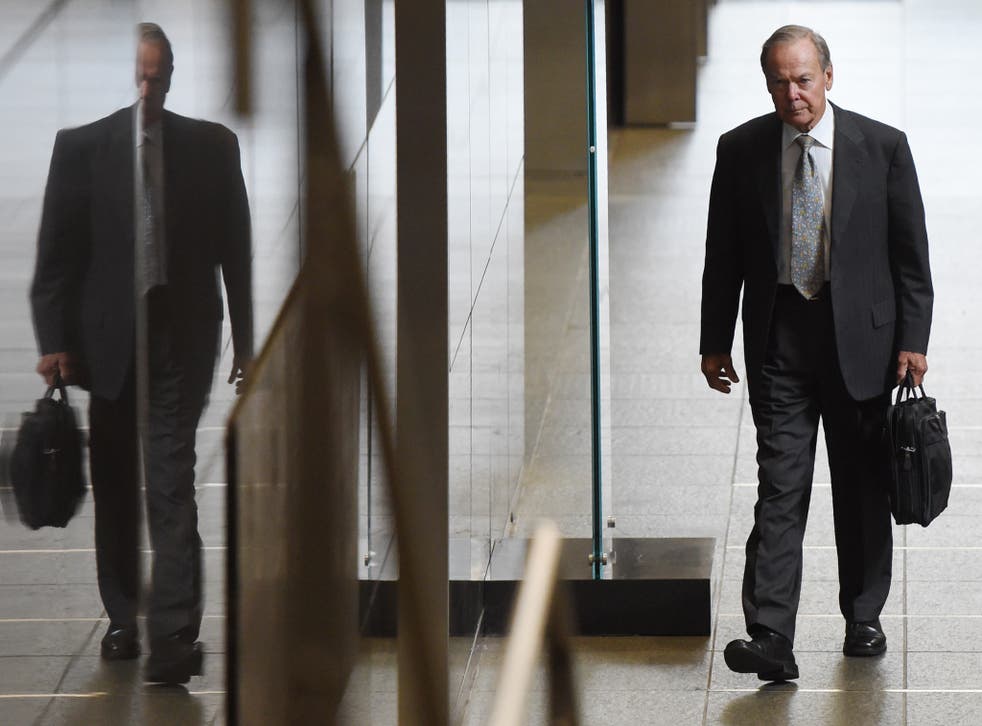 For nearly 30 years, Ian Paterson was the public face of one of Australia's most exclusive schools: Knox Grammar, in Sydney's leafy northern suburbs. And for nearly 30 years, the autocratic headmaster covered up the abuse of boys who were preyed on by up to eight teachers, it is alleged.
Knox is the alma mater of the actor Hugh Jackman and the one-time editor of the underground magazine Oz, Richard Neville.
Although Dr Paterson was aware of the many allegations against his staff – some of whom admitted the offences – he never reported anything to the police, a Royal Commission heard this week. Instead, he allowed teachers to resign, even giving them glowing references. One teacher, Craig Treloar, was merely suspended for six months, having plied a boy with alcohol, shown him a pornographic video and propositioned him.
The Royal Commisison, which is investigating child abuse in Australian institutions, has spent the past fortnight scrutinising Knox Grammar – and hearing how boys as young as six were terrorised by teachers, sports coaches and housemasters.
One former pupil, Angus Ollerenshaw, was in Canada when he read reports about Knox last week. Determined to tell his story of abuse and its continuing serious impact on him, the 23-year-old sold his car and bought a one-way ticket to Australia. Aged just 10, Mr Ollerenshaw testified, he was assaulted at least three times by Treloar, who plied him with chocolate and ginger beer. The assaults took place in a classroom with blacked-out windows in 2003, 16 years after Treloar had been suspended – but was then allowed to return to teaching.
After dropping out of school, Mr Ollerenshaw fell into depression, drug abuse and self-harm. He tried to commit suicide several times. He has been unable to hold down a job or study. "The abuse I witnessed and suffered at Knox was horrible," he said. "It destroyed my chance of a normal education and... a lot of my life so far."
Treloar was eventually jailed for four and a half years, for multiple child sex offences. He and four other Knox teachers were arrested in 2009 – not thanks to Dr Paterson or another responsible adult, but because former pupils finally summoned the courage to come forward.
Concerns about teachers were first raised in 1970, a year after Dr Paterson became head. His evidence this week electrified the Royal Commission. He "didn't think" to alert police about the "balaclava" assault, he said, considering it not "very grave". He suggested that one teacher, had touched boys by accident. When a boy complained of abuse by another teacher, Dr Paterson sent him to the library, he said, to think about whether he was telling the truth.
Dr Paterson admitted deliberately misleading police when, acting on a tip-off, they sought to investigate named teachers in 1996. Rather than tell what he knew, he directed police to files which contained nothing relevant. He agreed that he had put boys at risk.
Returning to the witness box yesterday, however, Dr Paterson retracted all that evidence, and praised Knox's "outstanding system of pastoral care". The Royal Commission's report on the school is expected in September.
Register for free to continue reading
Registration is a free and easy way to support our truly independent journalism
By registering, you will also enjoy limited access to Premium articles, exclusive newsletters, commenting, and virtual events with our leading journalists
Already have an account? sign in
Register for free to continue reading
Registration is a free and easy way to support our truly independent journalism
By registering, you will also enjoy limited access to Premium articles, exclusive newsletters, commenting, and virtual events with our leading journalists
Already have an account? sign in
Join our new commenting forum
Join thought-provoking conversations, follow other Independent readers and see their replies