'Hope for Gammy' fund set up after Australian couple 'refuse to take Down's Syndrome baby' from Thai surrogate mother
Gammy's mother says his healthy twin sister was taken by a surrogacy agency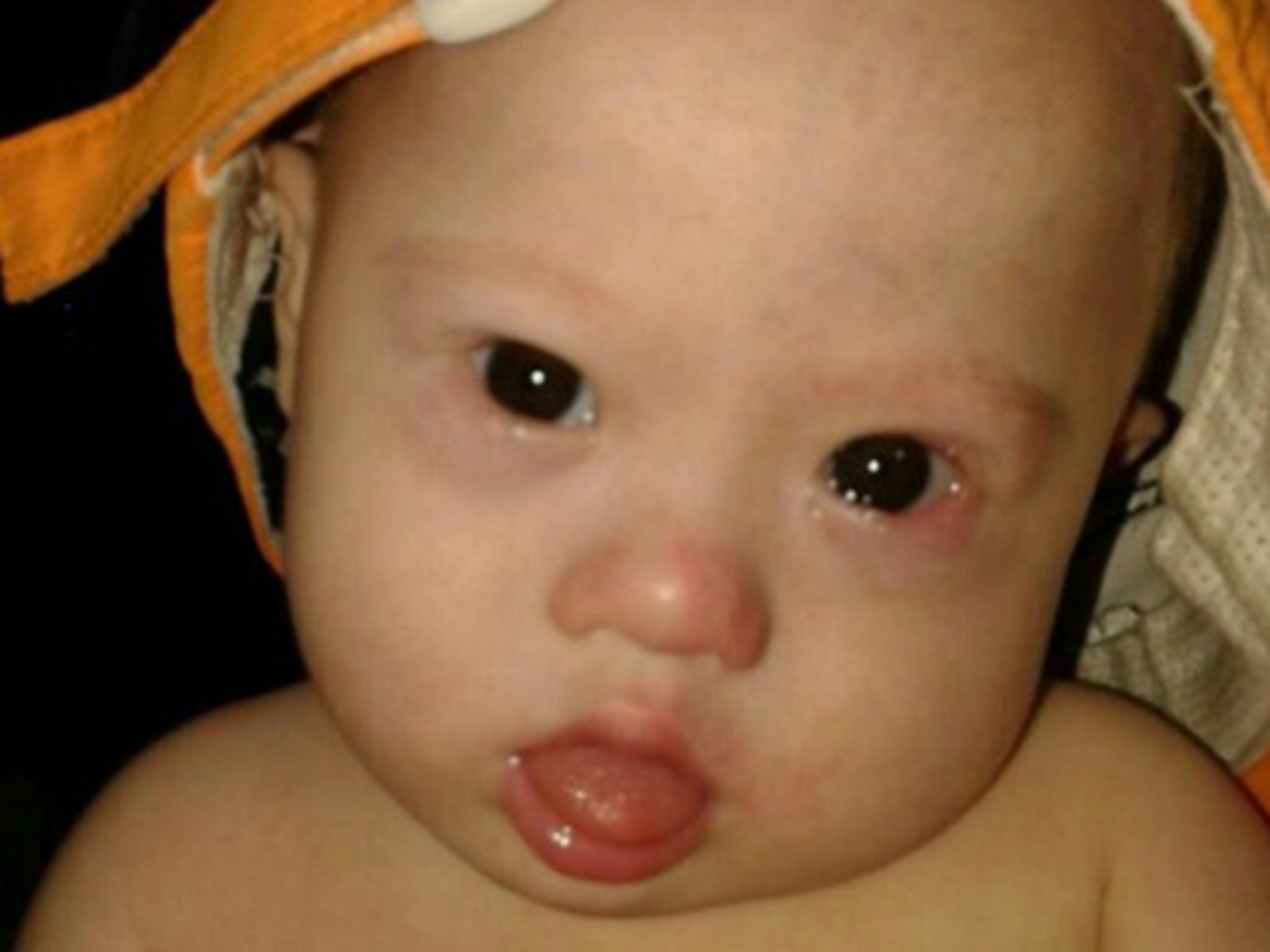 Thousands of pounds have been raised for a six-month old baby after he was reportedly left with his surrogate mother in Thailand because he has Down's Syndrome and a congenital heart defect.
Gammy was separated from his twin sister after an Australian couple allegedly refused to take him, and his surrogate mother says she is now struggling to pay for the costs of his medical treatment.
A 'Hope for Gammy' campaign has since been set up to raise funds for his medical treatment after his story was revealed in a Bangkok newspaper.
Gammy's mother Pattharamon Janbua, 21, told the Syndey Morning Herald she was offered the equivalent of $11,700 (£6,450) by an agency to be a surrogate mother for an Australian couple who could not conceive a baby. Ms Pattharamon said she has never met the couple.
She said she agreed to becoming a surrogate mother because her and her husband were struggling to pay off a series of debts.
"The money that was offered was a lot for me. In my mind, with that money, one, we can educate my children, two, we can repay our debt," Ms Pattharamon told ABC News.
Three months after a doctor injected the Australian woman's fertilised egg into her uterus, Ms Pattharamon discovered she was carrying twins and the agency reportedly offered an additional $1,673 (£923) for the additional baby. A month later, doctors conducting routing tests discovered Gammy had Down's Syndrome.
She said the agency informed the Australian parents, who apparently said they did not want the boy.
Ms Pattharamon, who is a Buddhist, said: "They told me to have an abortion but I didn't agree because I am afraid of sin.
"I don't know what to do. I chose to have him ... I love him, he was in my tummy for nine months."
When Ms Pattharamon gave birth, she said the agent took the healthy girl and left the boy in her care.
The GoFundMe campaign has already raised over £70,000 and donations are continuing to flood in. The page says all money raised will be handled by the Hands Across the Water foundation. A spokesperson for the charity confirmed to The Independent it is managing donations made to the page.
It comes as the Thai government announced a crack down on surrogacy making it illegal if the intended parents are not related to the surrogate mother, and if any money is exchanged.
Join our commenting forum
Join thought-provoking conversations, follow other Independent readers and see their replies