Baby Gammy: Husband in Thai surrogacy row 'served jail time for indecently dealing with a child'
New twist in saga of Australian couple accused of abandoning Down's baby with Thai mother
Adam Lusher
Thursday 07 August 2014 12:15 Comments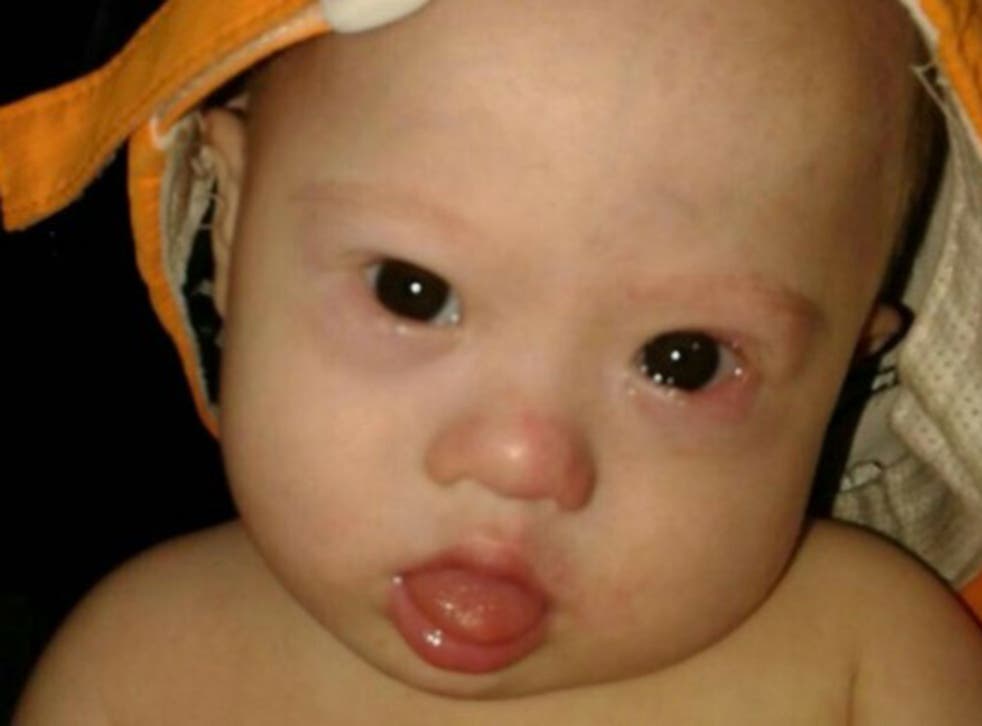 An Australian husband, accused with his wife of abandoning a surrogate baby after they discovered the boy had Down's syndrome, is facing allegations that he served a prison sentence for "indecently dealing with a child under the age of 13".
The as-yet-unnamed man and his wife were initially accused by the Thai surrogate mother of taking a healthy girl and leaving her twin brother, Gammy, because of his learning difficulties. The couple sought to defend their actions – insisting they didn't know of his existence when they received his sister.
But last night they were hit by claims that the husband had served a jail sentence after being convicted in 1998.
Australia's Channel Nine reported that that the wife, who is of Asian origin, knew about her husband's conviction but insisted he was "a good man".
The plight of six-month-old Gammy, who also has a hole in his heart, was already hugely controversial before the new allegations surfaced about the husband, who is from Western Australia and in his fifties.
It had already prompted Australia's government to consider reforming surrogacy services in the country.
The couple said they did not know about Gammy because the doctor at the Thai clinic where he and his sister were born only told them about the baby girl. But Gammy's 21-year-old Thai surrogate mother, Pattaramon Chanbua, has insisted: "This is not the truth." She alleged that the couple sent a message via her doctors asking her to abort Gammy after he was diagnosed with Down's syndrome. Ms Pattaramon, a food vendor who says the Australian couple agreed to pay her £5,550 to deliver their baby, claimed she refused an abortion because it contravened her beliefs. She accused the husband of ignoring Gammy and paying attention only to her sister.
Ms Pattaramon told reporters: "The twins stayed next door to each other but the father never looked at Gammy. I could say he never touched Gammy at all." The couple, however, continue to deny her claims.
A Channel Nine reporter, Jerrie Demasi, who met with the pair at their home told The Daily Telegraph, said: "They were very shocked, they were very emotional. They explicitly deny having known anything about Gammy. They denied everything, but didn't offer much detail." She added that the Australian couple had a "beautiful little girl". "The mother was very protective of the daughter and they were very keen to avoid repercussions. It is sad to think of what is happening there."
Channel Nine reported that it had seen birth certificates in Western Australia and Thailand showing that the couple's daughter was born on the same day as Gammy.
Ms Pattharamon has rejected offers of well-wishers to adopt Gammy but has indicated a willingness to hand him over to the Australian couple. Gammy is currently being treated for a lung infection in a hospital east of Bangkok.
Register for free to continue reading
Registration is a free and easy way to support our truly independent journalism
By registering, you will also enjoy limited access to Premium articles, exclusive newsletters, commenting, and virtual events with our leading journalists
Already have an account? sign in
Join our new commenting forum
Join thought-provoking conversations, follow other Independent readers and see their replies