'Incest is no longer a taboo,' says Australian judge Garry Neilson
The District Court Jude said incest was only illegal 'to prevent chromosomal abnormalities'
Antonia Molloy
Friday 11 July 2014 10:14 Comments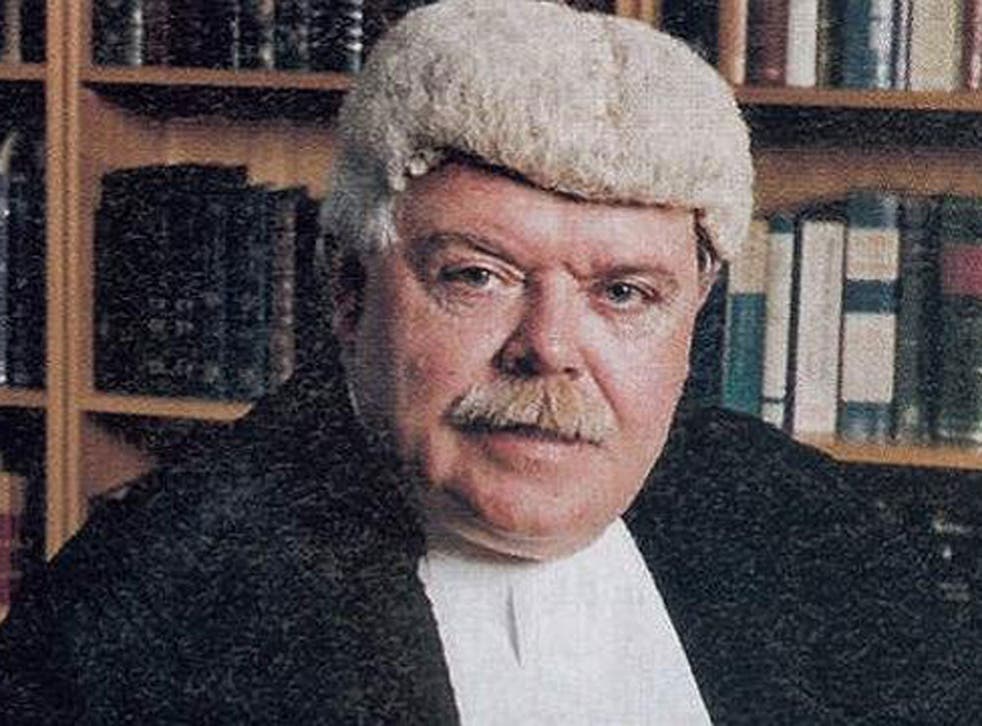 Across the world it is considered one of the final taboos – but a Sydney judge has suggested that incest is on a par with homosexuality.
District Court Judge Garry Neilson has been criticised for espousing the view that sexual contact between siblings or between adults and children should perhaps no longer be viewed as "unnatural" or "taboo", the Sydney Morning Herald reported.
Neilson drew parallels with widely changing attitudes towards gay sex. In the same way, he said, "a jury might find nothing untoward in the advance of a brother towards his sister once she had sexually matured, had sexual relationships with other men and was now 'available', not having [a] sexual partner".
The judge went on to say that incest is only criminalised because of the high chance that any resulting offspring will be born with serious birth defects, but added that "even that [risk] falls away to an extent [because] there is such ease of contraception and readily access to abortion".
Neilson made the astonishing comments during the trial of a brother charged with raping his younger sister. The man had earlier pleaded guilty to sexually assaulting his sister when he was 17 and she was 10 or 11 in 1973 or 1974 – but pleaded not guilty to the charge of sexual intercourse without consent, with an alternative charge of incest, for the alleged 1981 offence.
However, Neilson refused to admit the evidence from the earlier case. He claimed that the sexual abuse that happened in the 1970s was of a different nature to that which occurred in the 1980s when the girl was 18 and the man 26.
Neilson said: "By that stage they are both mature adults. The complainant has been sexually awoken, shall we say, by having two relationships with men and she had become 'free' when the second relationship broke down.
"The only thing that might change that is the fact that they were a brother and sister but we've come a long way from the 1950s … when the position of the English Common Law was that sex outside marriage was not lawful."
He added that incest was only illegal "to prevent chromosomal abnormalities" and drew comparisons with the acceptance of homosexuality.
"If this was the 50s and you had a jury of 12 men there, which is what you'd invariably have, they would say it's unnatural for a man to be interested in another man or a man being interested in a boy. Those things have gone."
On Tuesday Crown Prosecutor Sally Dowling SC asked the Court of Criminal Appeal to hand over the case to a different judge because of Neilson's "misogynistic" views.
"These remarks in my submission are completely disgraceful," Dowling said.
"The reference to abortion is particularly repellent."
And Nielson has now been referred to the NSW Judicial Commission by NSW Attorney-General Brad Hazzard, who has also asked the Chief Judge of the District Court that Neilson be removed from any criminal trials pending an investigation into the matter.
"I was extremely concerned to read the comments of His Honour Judge Garry Neilson in regard to his views on incest," Hazzard said in a statement.
"In my view the community would be rightly appalled at his reported comments. Incest is completely reprehensible, unacceptable, disgusting and criminal."
Dr Cathy Kezelman, the president of Adults Surviving Child Abuse, said the comments were "outrageous".
"The relational betrayal of the horrors of incest between a brother and sister of any age is abhorrently criminal," she said.
Register for free to continue reading
Registration is a free and easy way to support our truly independent journalism
By registering, you will also enjoy limited access to Premium articles, exclusive newsletters, commenting, and virtual events with our leading journalists
Already have an account? sign in
Join our new commenting forum
Join thought-provoking conversations, follow other Independent readers and see their replies