India lodges official complaint over 'offensive' Australian lamb advert showing Ganesha eating meat
Ad receives 50 complaints and many have called for it to be pulled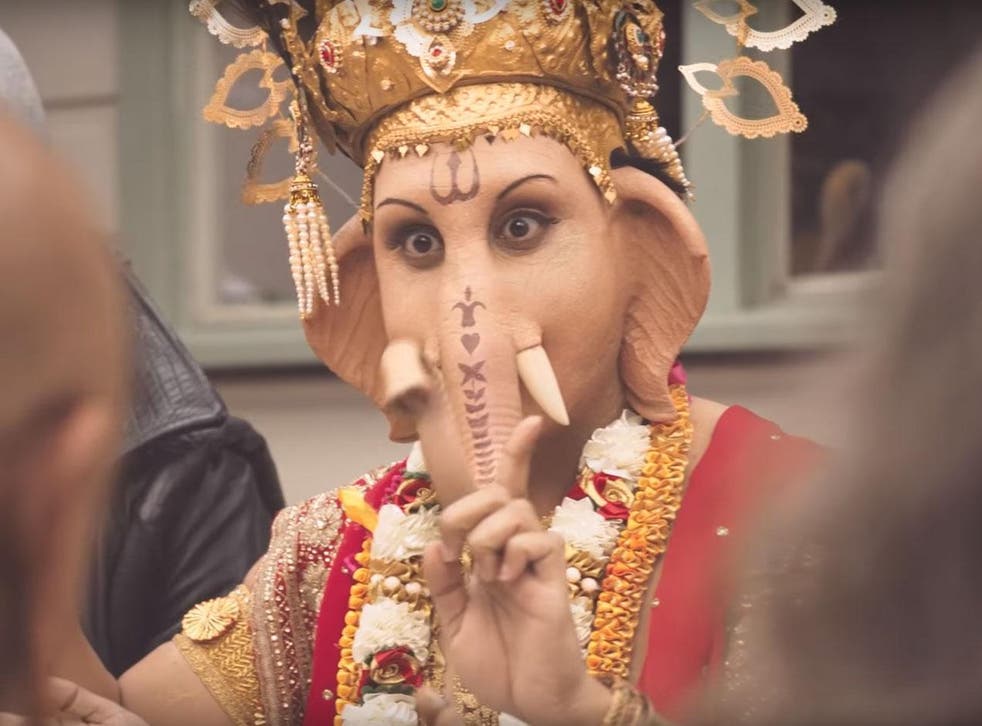 An Australian advert promoting the country's lamb produce has sparked a diplomatic complaint over its "offensive" depiction of the Hindu god Ganesh.
The High Commission of India in Canberra has made a demarche to Australia's department of foreign affairs and trade, the department of communication and arts and the department of agriculture over the advert. The Consulate General of India has also contacted the organisation behind the advert, requesting it be withdrawn.
The advert, by Meat & Livestock Australia (MLA), shows a number of religious figures sat around a table together enjoying a lamb dish. Members of the party include Jesus, Moses, Buddha, Aphrodite, and Ganesha, alongside an alien figure and Scientology leader L Ron Hubbard. The Prophet Mohamed is unable to make it, the party is informed.
The campaign is part of the MLA's "Never lamb alone" messaging and features the line, "Lamb, the meat we can all eat."
The Hindu god Lord Ganesha is widely known as a vegetarian and is never shown eating meat. The High Commission said in a statement the Indian community considers the advert "offensive and hurting their religious sentiments".
Many complained about the advert on social media, while the Hindu Council Australia has condemned the advert and called for it to be removed, labelling the work "a crude and deplorable attempt by Meat & Livestock Australia to use images of Ganesha to promote lamb consumption".
Australia's Advertising Standards Bureau has received 50 complaints since the campaign launched a week ago. The body is now investigating the advert, The Drum reported.
The MLA has not yet responded to complaints, but group managing director Andrew Howie told the publication the work was intended to show Australia as "accommodating and accepting".
"The intention was not to upset any religion or to result in the response that we have received," he said.
"We were trying to paint Australia as an accommodating and accepting country."
Mr Howie said the MLA is working on compiling a response to the advertising watchdog and will "work hard to prove our case and show that our intentions were not to offend but to be inclusive and present a unified Australia".
Register for free to continue reading
Registration is a free and easy way to support our truly independent journalism
By registering, you will also enjoy limited access to Premium articles, exclusive newsletters, commenting, and virtual events with our leading journalists
Already have an account? sign in
Register for free to continue reading
Registration is a free and easy way to support our truly independent journalism
By registering, you will also enjoy limited access to Premium articles, exclusive newsletters, commenting, and virtual events with our leading journalists
Already have an account? sign in
Join our new commenting forum
Join thought-provoking conversations, follow other Independent readers and see their replies