Woman once dubbed 'Australia's worst female serial killer' pardoned and freed after 20 years in prison
Kathleen Folbigg walks free in wake of scientific evidence that suggests natural causes may have led to a number of the deaths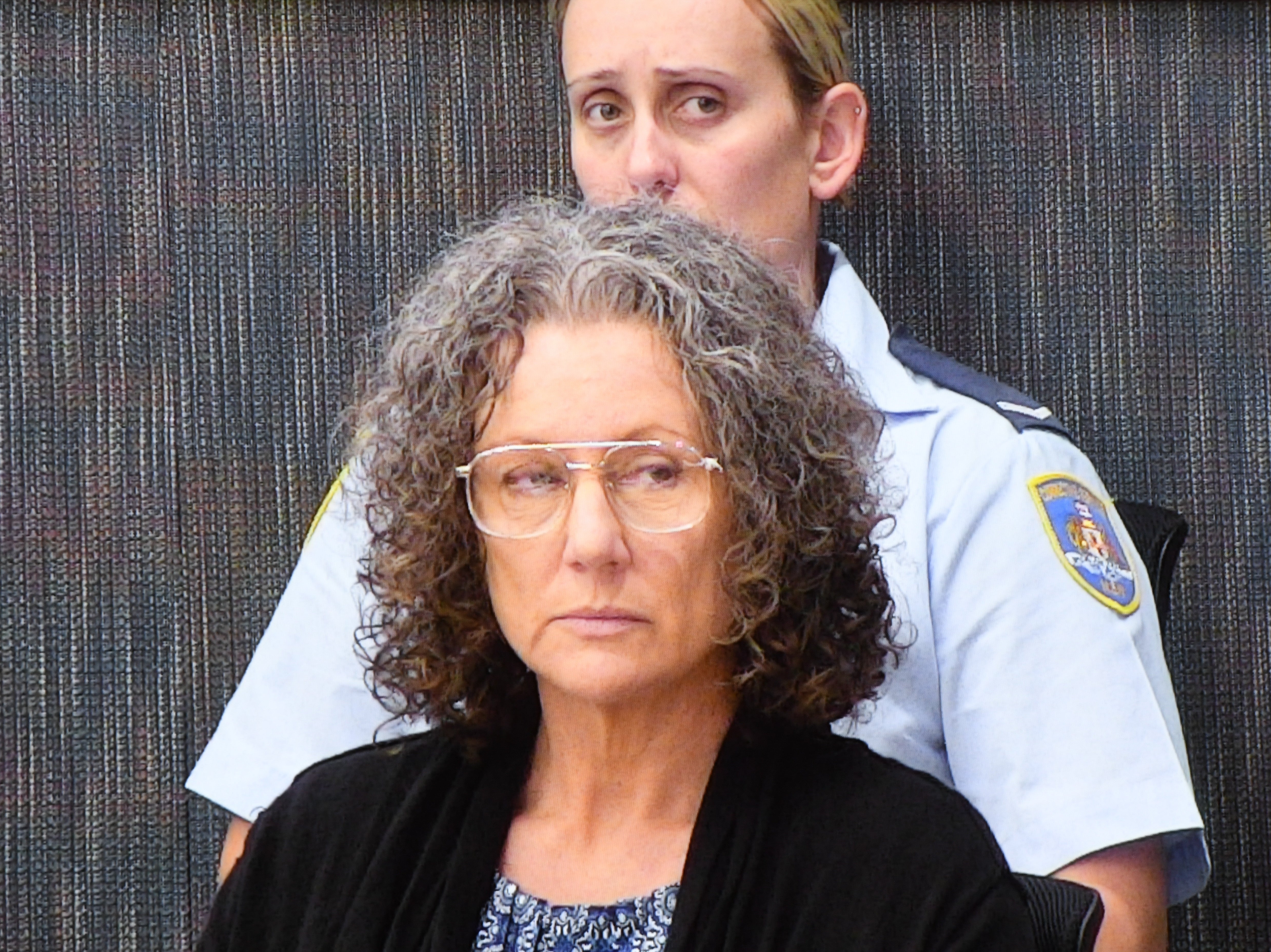 A woman once dubbed "Australia's worst female serial killer" has been granted a pardon and dramatically freed from prison after 20 years, with officials accepting there are doubts about whether she had killed her four children.
Kathleen Folbigg, now 55, was two decades into a 25-year sentence after being convicted of the murder of her daughters Sarah and Laura and son Patrick, and the manslaughter of another son, Caleb. All four died suddenly between 1989 and 1999, aged between 19 days and 19 months. Prosecutors had alleged that Folbigg had smothered them, although scientists now believe there is evidence that they may have died of natural causes. Folbigg has always maintained her innocence.
"There is a reasonable doubt as to Folbigg's guilt of the manslaughter of her child Caleb, the infliction of grievous bodily harm on her child Patrick and the murder of her children Patrick, Sarah and Laura," New South Wales (NSW) state attorney general Michael Daley said. "Further, I am unable to accept the proposition that the evidence establishes that Ms Folbigg was anything but a caring mother for her children."
Mr Daley said that the governor of NSW Margaret Beazley had granted an unconditional pardon, allowing Folbigg to be released from prison on Monday.
"Given all that has happened over the last 20 years, it is impossible not to feel sympathy for Kathleen and [her former husband] Craig Folbigg," Mr Daley added.
While Folbigg has walked free from prison, her convictions still stand for now. The Court of Appeals still waiting on a final report that could recommend they be quashed completely, a process which could take some weeks – with the court's own processes also set to take months on top of that. If her convictions are overturned, she could then potentially sue the government for millions of pounds in compensation.
Previous appeals – and an inquiry in 2019 – had suggested there were no grounds for reasonable doubt in the original 2003 guilty verdict. However, a fresh inquiry was commissioned last year, led by former chief justice Thomas Bathurst, after a growing body of evidence suggested a rare genetic mutation could have led to the deaths of Folbigg's two daughters.
Mr Bathhurst's inquiry was ordered in the wake of a petition signed by 90 scientists, medical practitioners and related professionals that said it was "based on significant positive evidence of natural causes of death".
The council assisting the inquiry, Sophie Callan said expert evidence in the fields of cardiology and genetics indicated that the CALM2-G114R genetic variant "is a reasonably possible cause" of the daughters' sudden deaths. Myocarditis, an inflammation of the heart, was also a "reasonably possible cause" of Laura's death, Ms Callan said.
For Patrick, Ms Callan said there was "persuasive expert evidence that as a matter of reasonable possibility, an underlying neurogenetic disorder" caused his sudden death.
The scientific evidence created doubt that Folbigg killed the three children and undermined the argument made in Caleb's case that four child deaths were an improbable coincidence, Ms Callan said.
"The result today is confirmation that our judicial system is capable of delivering justice, and demonstrates that the rule of law is an important underpinning of our democratic system," Mr Daley said.
Prosecutors had told the jury at Folbigg's trial that the similarities among the deaths made coincidence an unlikely explanation. Folbigg was the only one at home or awake when the young children died. She said she discovered three of the deaths during trips to the bathroom and one while checking on a child's wellbeing.
Prosecutors had also told the jury that Folbigg's diaries contained admissions of guilt.
Her former husband, Craig Folbigg, said in submissions to this latest inquiry that the implausibility that four children in one family would die of natural causes before the age of two was compelling grounds to continue treating the diary entries as admissions of his former wife's guilt. In a statement following the pardon, Mr Folbigg's lawyer, Danny Eid, said his client's view had not changed.
"Mr Folbigg's view of the guilt of Ms Folbigg has not changed whatsoever," Mr Eid said. "Ms Folbigg has not been acquitted of the crimes, and her convictions are not displaced."
Ms Callan said psychologists and psychiatrists gave evidence that it would be "unreliable to interpret the entries" in the way prosecutors had at trial. Folbigg had been possibly suffering from a major depressive disorder and "maternal grief" when she made the entries, Ms Callan said.
Folbigg's best friend, Tracy Chapman, thanked supporters in the wake of the decision. "I know the past 20 years have been horrific for Kathleen, not least for the pain and suffering she has had to endure following the loss of her four children," Ms Chapman said.
Mr Daley called it a tragic case. "We've got four little [babies] who are dead. We have a husband and wife who lost each other, a woman who spent 20 years in jail and a family that never had a chance," he said. "You'd not be human if you didn't feel something about that."
Additional reporting by agencies
Join our commenting forum
Join thought-provoking conversations, follow other Independent readers and see their replies