Larissa Waters becomes first woman to breastfeed in Australia's federal parliament
Australian Greens party senator helped to extend parliament's breastfeeding rules last year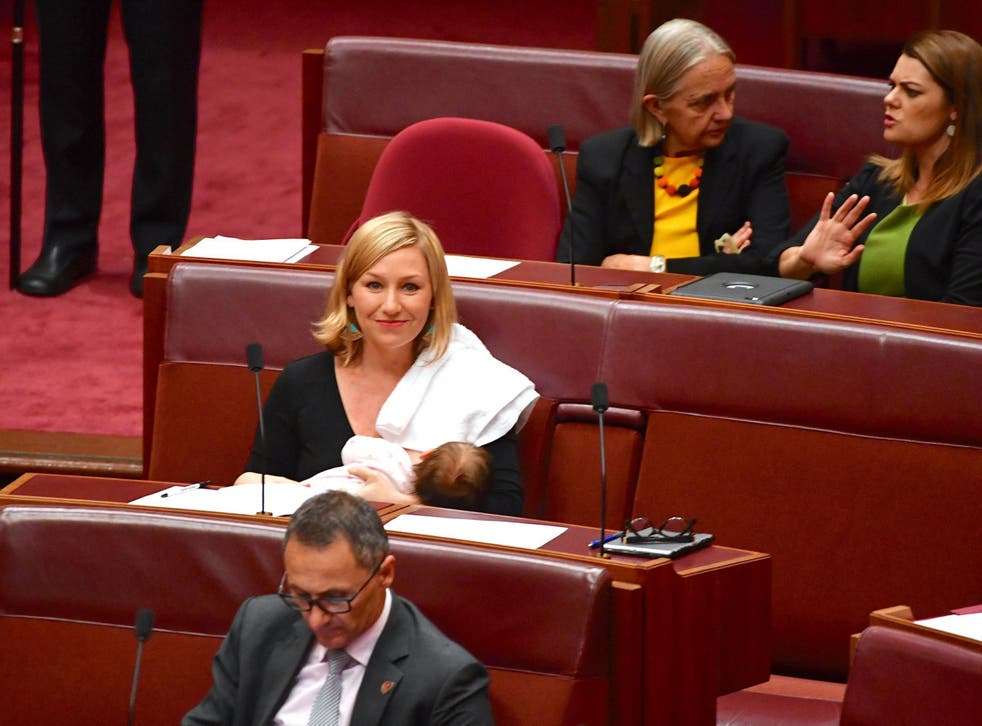 An Australian senator has made history after she became the first politician to breastfeed a baby in the parliament senate chamber.
Alia Joy, the weeks-old daughter of Larissa Waters, co-deputy leader for the Australian Greens party, was breastfed in the senate chamber during a vote on a Greens motion this week.
Ms Waters said on Facebook: "I am so proud that my daughter Alia is the first baby to be breastfed in the federal parliament! And we need more family-friendly and flexible workplaces, and affordable childcare, for everyone."
Ms Waters returned to work 10 weeks after giving birth to her second daughter and is making full use of the breastfeeding rules she helped to extend in the senate last year, The Courier Mail reports.
Breastfeeding had already been allowed in the chamber, but Ms Waters' work last year to extended the rules means that new mothers and fathers are able to care for infants while on the parliament floor.
It shows a marked change in the Australian parliament's policy from eight years ago, when Greens member Sarah Hanson-Young had her two-year-old daughter, Kora, taken from her arms and thrown out of the senate.
Ms Hanson-Young had not been able to find anyone to look after her young child during a vote in the senate and instead took the infant with her to work.
Join our new commenting forum
Join thought-provoking conversations, follow other Independent readers and see their replies