How murder and suicide figures plummeted in Australia after gun control laws were introduced
No 'mass shootings' since John Howard's government banned rapid-fire weapons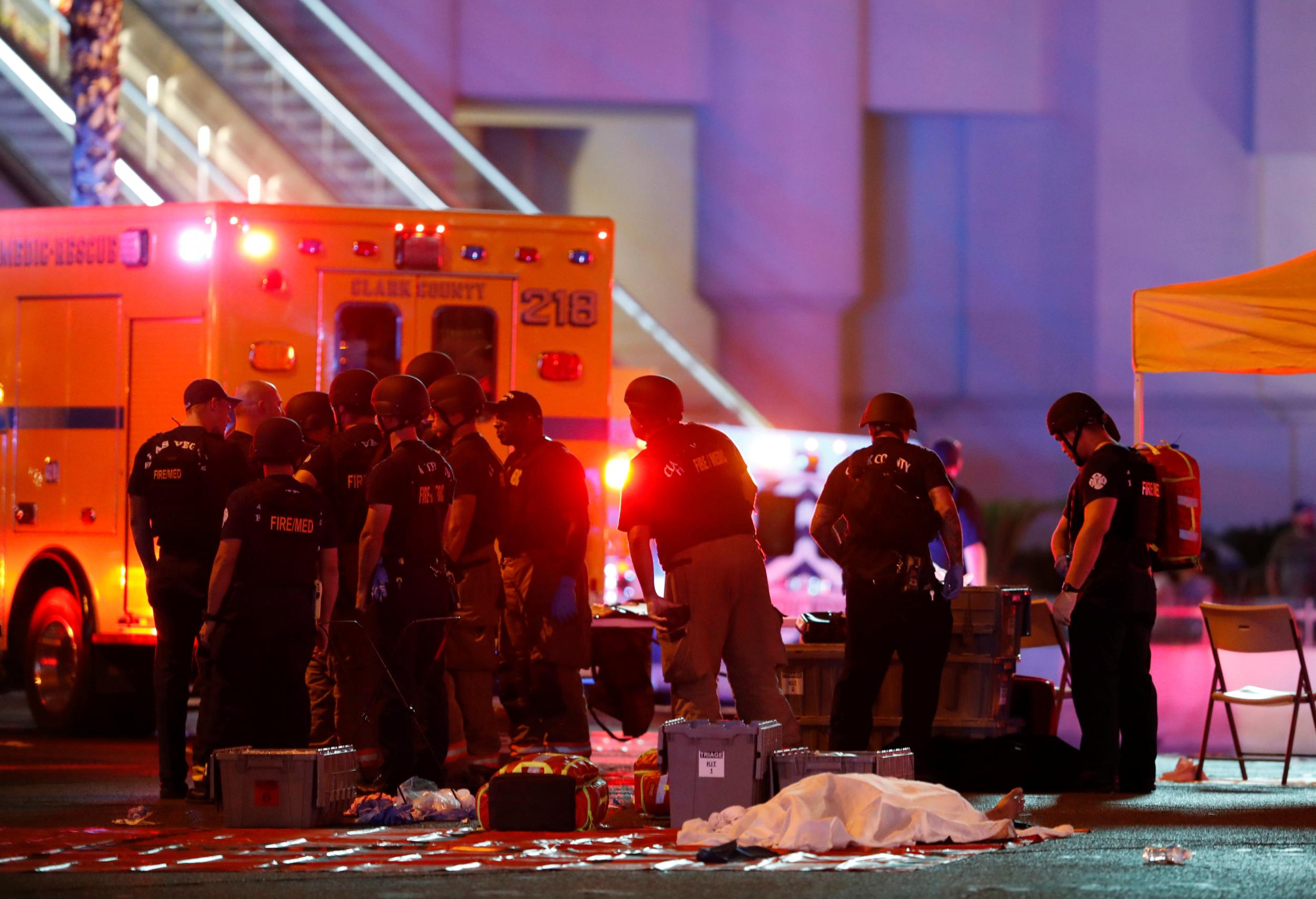 In the wake of the concert massacre in Las Vegas, the deadliest mass shooting in recent US history, commentators have pointed to Australia's 1990s crackdown on gun ownership as an example of how to prevent similar atrocities.
On Monday, 59 people were killed and more than 500 injured when a gunman opened fire from a room in the Mandalay Bay hotel, reportedly using a rapid-firing semi-automatic weapon.
Asked whether new gun control rules would follow, White House spokeswoman Sarah Huckabee Sanders said: "There will be time for that policy discussion to take place but that's not the place that we are in at the moment."
Nonetheless, the example has again been raised of how Australia responded to a mass shooting of its own in 1996, when a lone gunman killed 35 people in Port Arthur, Tasmania.
The government of John Howard instituted a ban on, and a mass, compulsory buy-back of, certain kinds of guns, destroying nearly 660,000 rapid-fire weapons over two years amid other measures.
Since then Australia has not suffered another mass shooting, defined by academics as the killing of five or more people, not including the perpetrator.
Last year a Reuters analysis of Australian Bureau of Statistics figures showed that in 1996, Australia had had 311 murders, of which 98 involved guns. In 2014, when the population had increased from about 18 million to 23 million, 238 people were murdered, 35 by guns.
In other words, the likelihood of being murdered by gunshot fell by 72 per cent in that period, from 0.54 to 0.15 per 100,000 people, Reuters said.
Las Vegas shooting – in pictures
Show all 15
A study conducted 10 years after Port Arthur concluded: "Australia's 1996 gun law reforms were followed by more than a decade free of fatal mass shootings, and accelerated declines in firearm deaths, particularly suicides.
"Total homicide rates followed the same pattern. Removing large numbers of rapid-firing firearms from civilians may be an effective way of reducing mass shootings, firearm homicides and firearm suicides."
But to mark 20 years since the country's dramatic intervention the authors of that study conducted a follow-up.
While it also noted an accelerated decline in firearms deaths since the ban, and a statistically significant acceleration in the downward trend of firearm suicides, it concluded they could not be causally linked to Mr Howard's ban despite this correlation.
The researchers wrote: "There was a more rapid decline in firearm deaths between 1997 and 2013 compared with before 1997, but also a decline in total non-firearm suicide and homicide deaths of a greater magnitude.
"Because of this, it is not possible to determine whether the change in firearm deaths can be attributed to the gun law reforms."
Reform advocates in the US face significant opposition from conservative activists and the National Rifle Association, while any new laws would have to take into account the Second Amendment to the country's constitution.
Las Vegas gunman Stephen Paddock, who had an arsenal of more than three dozen weapons, is thought to have obtained them all legally.
Join our commenting forum
Join thought-provoking conversations, follow other Independent readers and see their replies